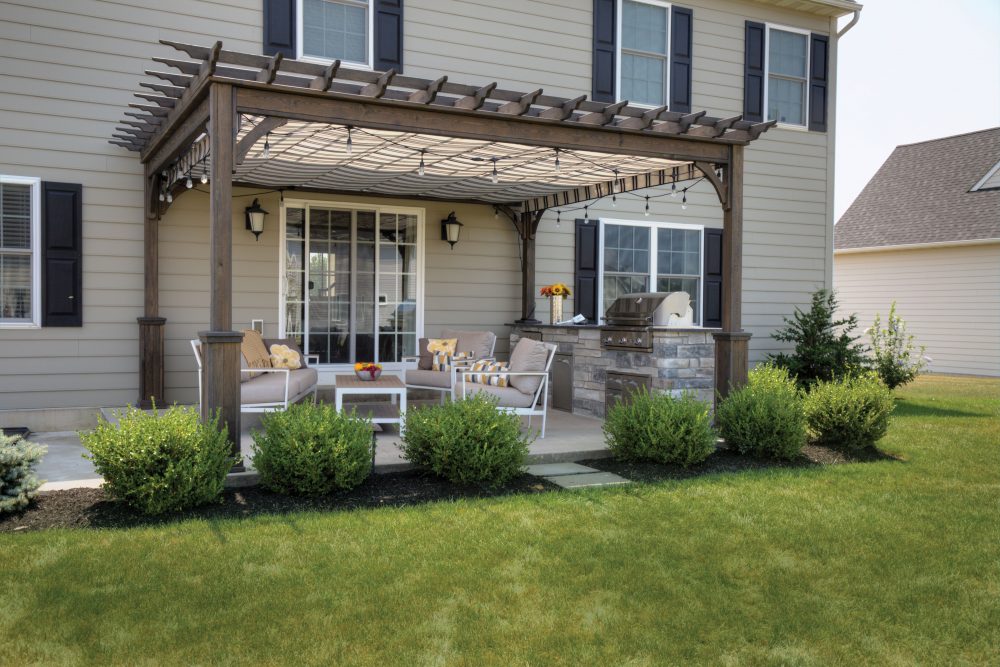 EZ Shade Canopy
Consider adding this EZShade Canopy System to your new or existing pergola. This manually controlled canopy glides effortlessly to shade the entire area. You will find yourself using your patio more often when you can block out that hot mid-day sun, or mild rain. Bring this EZShade Canopy System to your backyard oasis!
EZShade Specifications
Manual, one-handed operation
Full coverage from the mid-day sun
Durable, easy-to-clean fabric that's mildew- and stain-resisant
The EZShade retractable canopy is made with stainless steel fasteners, aluminum beams, and features long-lasting Sunbrella fabric. Fabric for your pergola canopy is available in several standard colors and patterns to accent your outdoor decor. Other fabric designs are available for an additional charge.
How It Works
Our EZShade outdoor canopy is installed using our easy-glide triple track system to shade the entire area. Your pergola canopy will glide effortlessly across the track into position, providing perfect shade and protection from light rain too!
Want to enjoy the stars in the evening? No problem. Just retract your pergola shade canopy until you need it again.
Featuring Sunbrella Fabrics
Our EZShade pergola canopies are made with designer awning fabric from Sunbrella. This fabric is engineered to withstand the rain, wind, and UV rays in your backyard. These awnings are resistant to mildew, fading, and stains, and are easy to clean and maintain. Every canopy comes with a 10-year limited warranty.
Size Ranges
Our EZ Canopies are available from 8' – 16' wide and 8' – 24' long.
Available to fit custom sizes and your existing pergola.