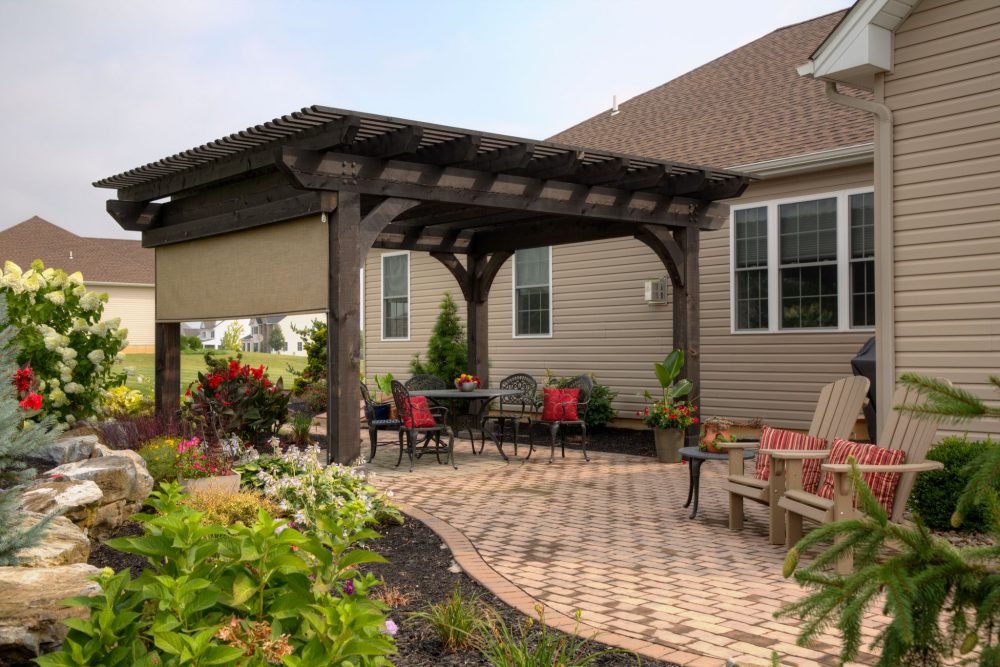 EZ Shade Curtain
Consider adding this EZShade Curtain System to your new or existing pergola or pavilion. This manually-controlled curtain winds down effortlessly and glides down the double cable system to shade the entire area. You will find yourself using your patio more often when you can block out that glaring afternoon sun. The fabric of this shade curtain for patios is a dense screen material that has partial transparency. Bring this EZShade Curtain System to your backyard oasis.
EZShade Curtain Specifications
The EZShade curtain is made with:
Stainless steel fasteners
Powder-coated brackets
Phifertex fabric
INTRODUCING PHIFERTEX FABRIC
Our EZShade curtains are made from a vinyl-coated polyester fabric called Phifertex. Known for its strength, durability, and cleanability, Phiefertex provides privacy and protection from the wind and UV rays in a range of desirable patterns. It includes Microban antimicrobial protection, which helps prevent bacteria, mold, and mildew that can cause stains and odors.
Size Ranges
Our EZ Curtains are available from 8' – 18' wide.
Available to fit custom sizes and your existing pergola.