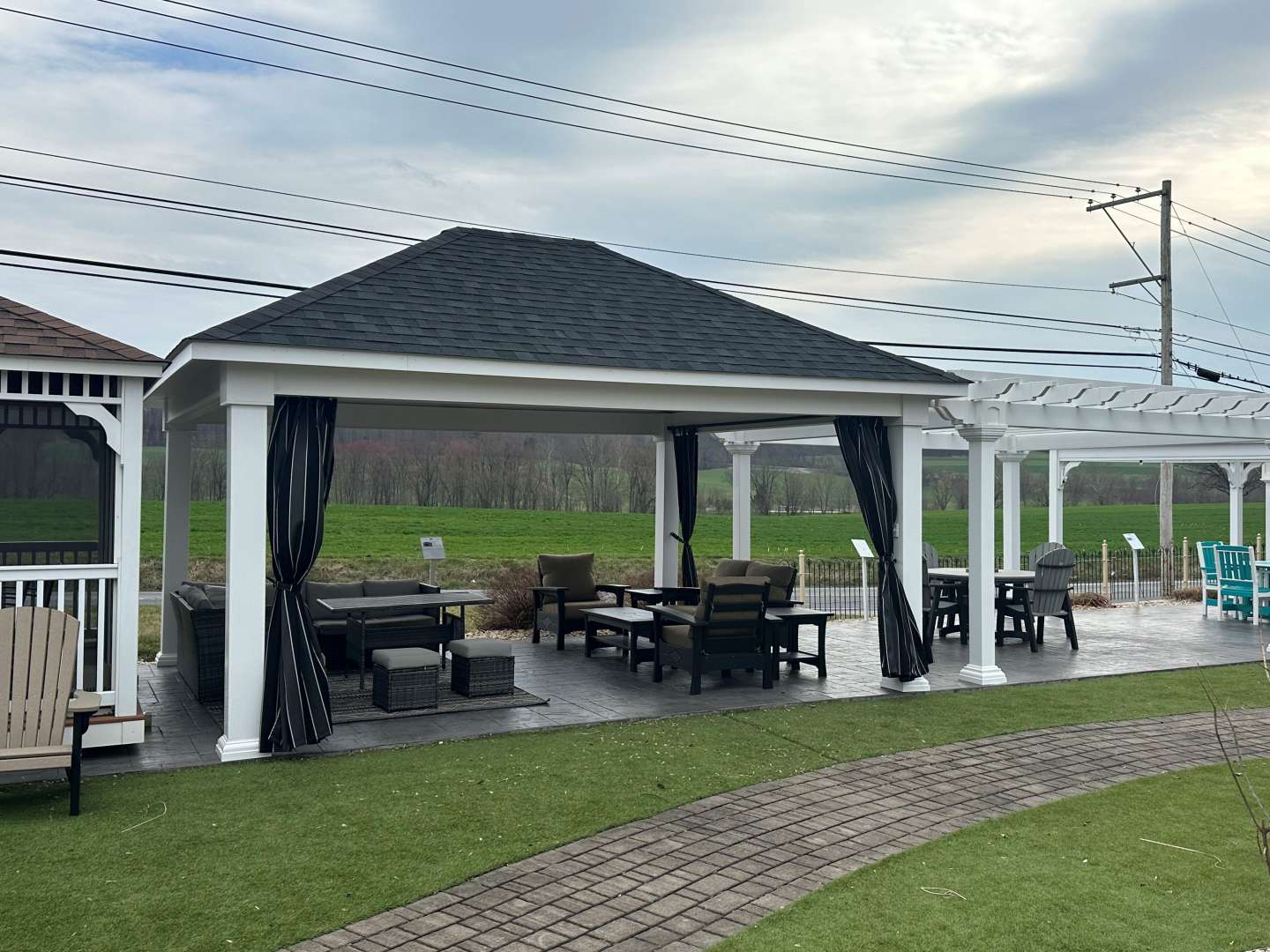 Classic Pavilions
The Classic pavilion is always a hit with its square posts and unembellished design. If you love simple straight-line design that offers a modern statement without fuss, then the Classic pavilion is the one to make your outdoor living structure a visual delight.
Get a Quote
The vinyl pavilion offers a light and bright interior with the addition of a vinyl clad ceiling that reflects light and brings a bright and airy appeal to the outdoor living experience. Or opt for traditional wood if you prefer.
Upgrade to a roughed in electrical package and add a ceiling fan if you want to maximize the open-air relaxation on an especially humid day and consider branching out into soft exterior design with elegant curtaining on the pillars. Hang Italian string lights across the framework for a tasteful, classy feel.
A pavilion offers an opportunity for so much more than a special retreat to relax, dine or kick back with family and friends, it is a chance to decorate your backyard into a space that will offer enjoyment year-round.
Classic Pavilion Options
Get a Quote on a Classic Pavilion