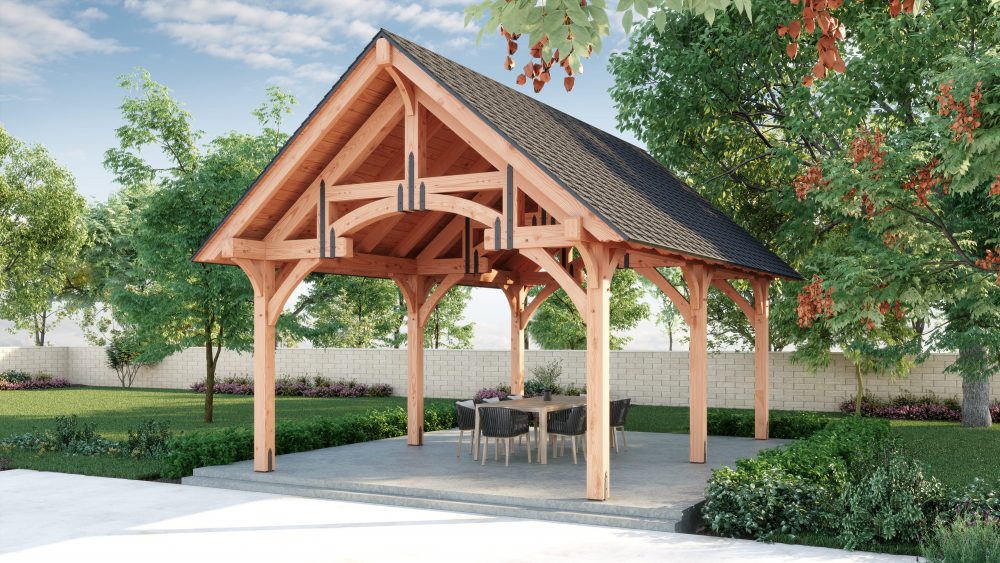 Timber Framed Pavilions
Our Timber Framed Pavilions offer the beauty of a true timber framing. From the carefully notched beams, to the mortise and tenon connections, these pavilions are a beautiful addition to your property. Timber Framing brings out the elegant beauty of the lumber along with the skilled craftsmanship that is required to assemble a true timber-framed structure. Strength and character radiates from the beauty of the natural wood that is used for the posts and headers.
The Grand Teton boasts a beautiful rounded cross beam on the gable ends along with metal strapping to accent the timber frame.
Contact us today for a quote on these beautiful pavilions and help us design your backyard into your own unique outdoor space.
Timber Framed Pavilion Options
Colors
Paint Colors
Vinyl Colors
Aluminum Trim Colors
LP Smartside Stain Colors
Shingle Colors
Ribbed Metal Roofing Colors
Standing Seam Metal Roofing Colors