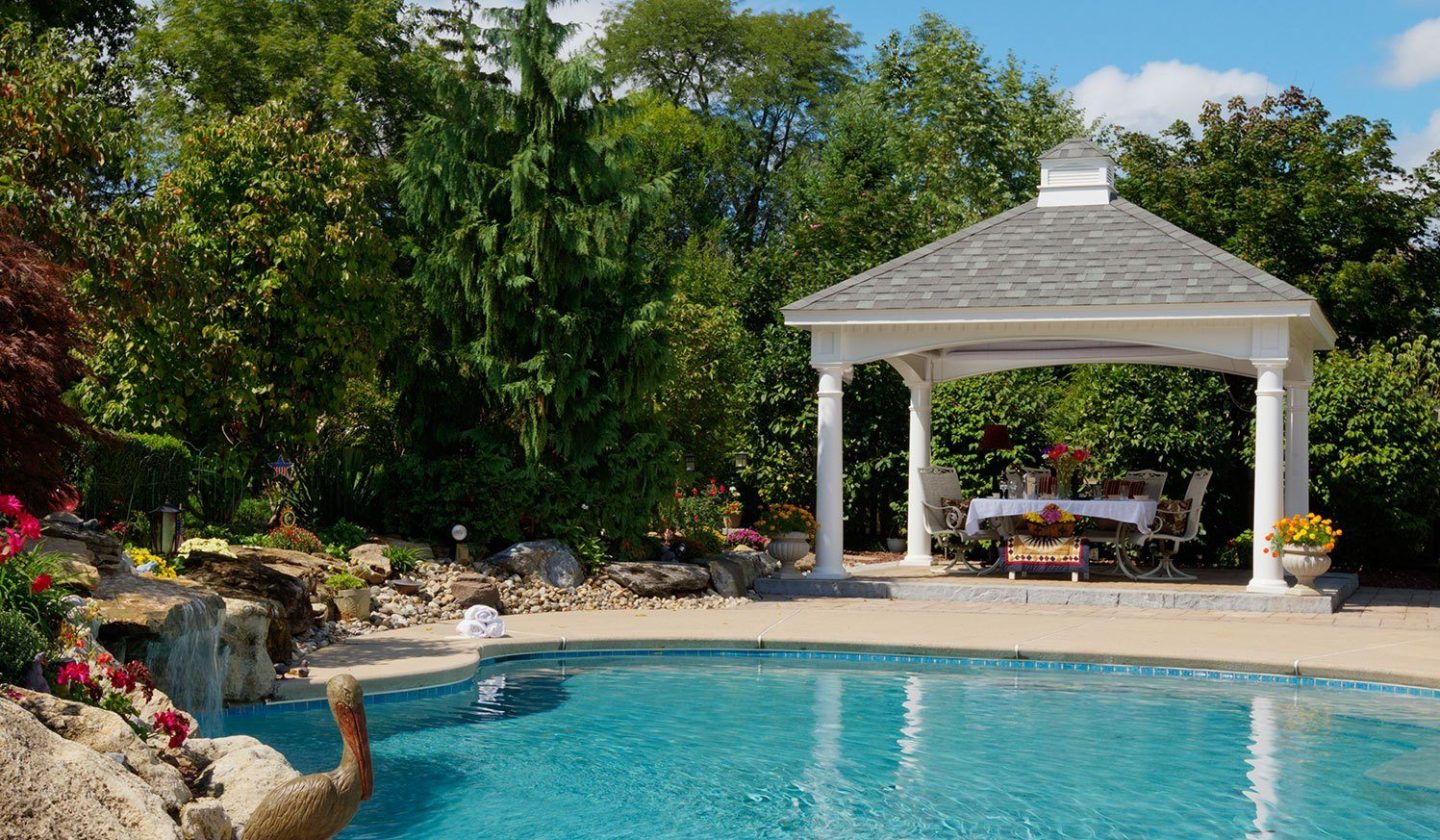 Hampton Pavilions
The Hampton pavilion offers a stylish hip roof that makes a poignant statement with its cupola-friendly design. The cupola and weathervane are not the only upgrades we offer so take a look at all your options to decide what suits your design plan the best.
The four-sided hip roof offers a great profile from any angle, making the Hampton a lovely adjunct to any garden space. The standard round columns add a romantic note to the vinyl pavilion with a nod to traditional designs of centuries ago.
Don't forget you can 'build your own' pavilion right here at our website. We try to make owning your dream space to improve your outdoor lifestyle choice as easy as possible to achieve with great warranties, simple financing options and 'to the penny' quotes.
Get a Quote
Our Hampton Pavilions with round columns are made from #1 grade treated southern yellow pine and sleeved in high quality vinyl. The Hampton comes standard with attractive 10″ round columns with solid wood posts inside.
Hampton Pavilion Options
Colors
Paint Colors
Vinyl Colors
Aluminum Trim Colors
LP Smartside Stain Colors
Shingle Colors
Ribbed Metal Roofing Colors
Standing Seam Metal Roofing Colors
Get a Quote on a Pavilions Pavilion