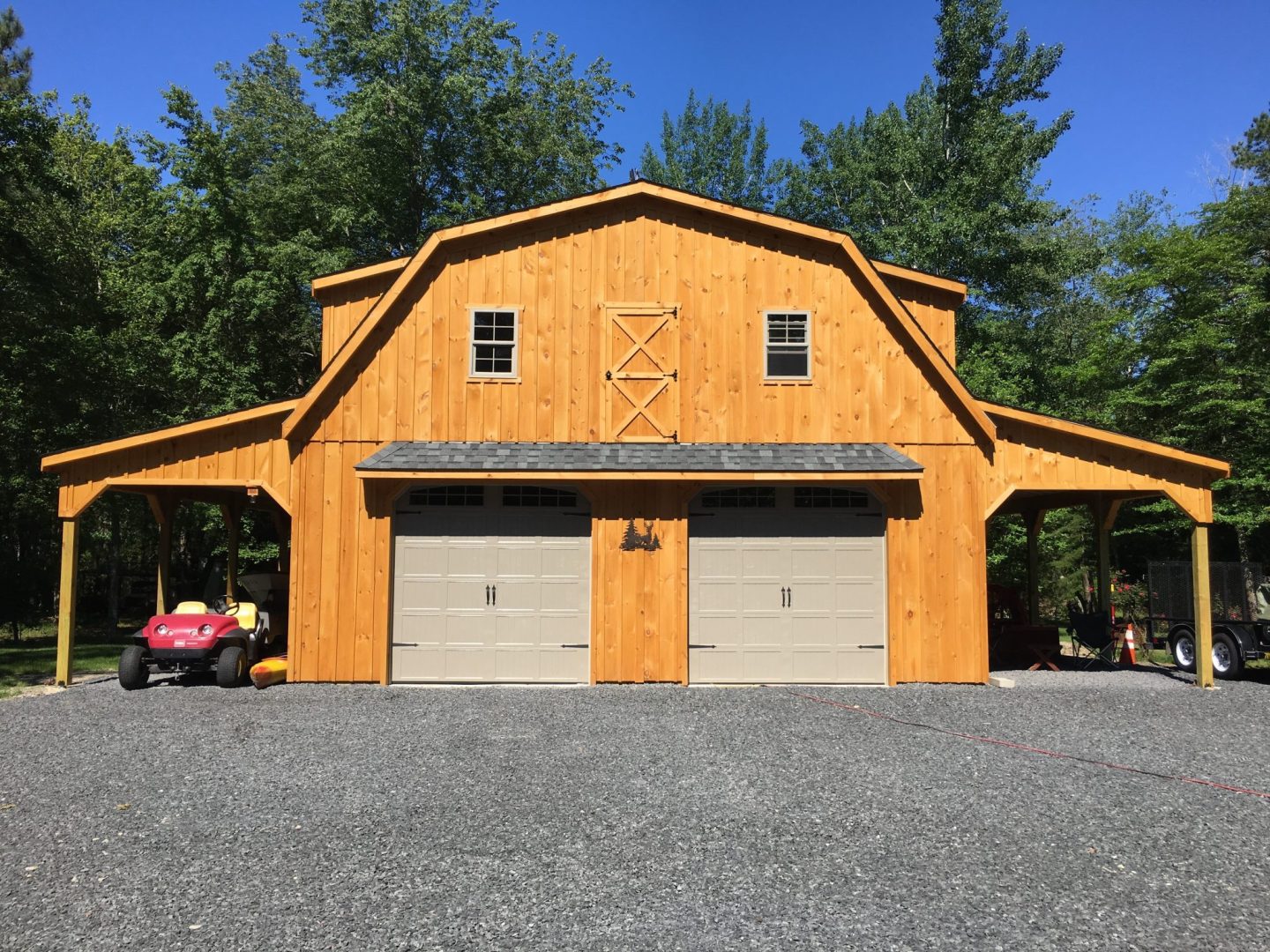 How to Cash in On Agritourism
The American Farm Bureau recently reported a stunning record high in farm bankruptcies for 2019, with a steep rise in filings of 24% and another record breaking high of farm debt that is expected to reach $416 billion. It's not just America's heartland that is concerned about lost farms and farmland, it's pervasive across the country.
In the North-East USA dairy farmers consider the prospect of switching their farms from milk production to other more profitable industries such as hemp production, solar farms and fracking. A sad state of affairs indeed, but if you are interested in building your farm into a sustainable business that is environmentally friendly and doesn't require high levels of security or produce challenges to water quality, lost rights of property sale and want to remain or become eco-friendly, it might be worth looking into other current agritourism trends.
One of the most notable is that of 'glamping' where luxury accommodations with plenty of outdoor activities are offered provide a needed outlet to today's electronically toasted population. Increasingly parents are becoming aware that the convenience of placing a screen in front of their child for entertainment is having unwanted side effects, both in behavioral and physiological issues. Their own busy lifestyles place them on call 24/7 for employers, and time away from the burden of boring everyday lifestyle hacks at their health and does not center their sense of wellbeing. A balance in life is surely the best antidote for such bias extravagances, and the glamping brigade and ready and waiting with dollars in their deep pockets to take stock of other options.
Is your farm or property poised to take advantage of their needs? Are you ready to cash in on this UK created trend that is now sweeping less exotic climes than Africa safari lands and Eskimo retreats?
How big is the glamping trend? According to a PRNewswire report published in February 2019, the glamping market in US is projected to reach a revenue of around $1 billion by 2024, growing at a CAGR of over 15% during 2018? That's pretty amazing.
Learn More
Hunting, hiking, and fish guides are waiting for you to connect with them at a vacation rental. Surely you have seen the social media shout outs for property & cabin owners willing to lease their lands to tourism companies for these activities in return for a lucrative paycheck?
For winter wanderers that love to hike icy trails, from foragers and foodies, to summer and winter sports aficionados the era of cabin retreats, privacy and luxury options whether they be tented or more permanently stationed living spaces persist in popularity.
A report issued by Forbes in April 2019 cited the following:
One of the major reasons camping continues to be so popular is that those who camp view it as "a time to relax, escape stress and clear their minds." According to the President of KOA, Toby O'Rourke, "with reduced barriers and the desire of campers to connect with nature and each other, it is no surprise that camping is fast becoming a fundamental component of an outdoor lifestyle." The increase in new campers (both younger and more ethnically diverse) seems to be due to a number of factors, including general accessibility to camping and various forms of unique camping accommodations, along with increased access to Wi-Fi and cell service.
People who may not have been interested in camping before are now finding alternative and interesting new ways to camp. While 53% of new campers camp in tents, 25% choose cabins and 19% RVs. Nowadays, you can take your pick of staying in a tent, yurt, cabin, trailer, hammock, teepee, among, well, still so many "other" categories. With access to exciting new camping accommodations, nearly all Millennials and Gen Xers across North America are said to be keen to try new ways to camp this year. More specifically, Millennials are interested in experiencing both back-country camping and glamping, while Gen X seeks more unique accommodations.
Learn More
How can you get in on this development? Obviously speed of installation and affordability rate high on the list when it comes to accommodation options for the farm or property owner that seeks to capitalize on the boom in rural lifestyle seekers. Modern vacations are often 'on the go' choices by families who want a weekend away as a short respite from their busy lives. Guest lodging options do not need to be grand in design, just smartly placed and well-crafted to facilitate the demands of the savvy traveler.
The ideal solution is a compound of cozy cabins, carefully placed to provide privacy while still enabling the property owner to provide common services such as water and electric. Of course a complete off the grid experience is also popular, and can be easily developed with a cabin or shed as a centerpiece.
Sheds can provide spa facilities, spaces of retreat, exercise rooms for yoga aficionados or writers in the mountains and outdoor living structures such as pavilions, pergolas, cabanas and gazebos can make true inhabitation of a garden or outdoor venue enticing to the visitor.
For horse farms such as horse rescues, farm tours of the facility with an opportunity to meet the equine residents can delight the visitors and of course the gift shop filled with T-Shirts and noble causes is a must 'last stop' for the convoy of caring individuals that enjoy feeling good with their ample donations to the cause.
For farms that offer produce or products of any sort, from maple syrup infused delights to dairy products and wines, beer and cider, the notion that you could actually keep your audience on site is one to think about. How perfect to network with a local food truck or share in the 'farm to table' bus tour to keep your guests happy.
Add a playset or two, some picnic tables under shelter from rain showers and hot sun for the parents to kick back and enjoy a wine tasting, glass or beer or sampling of cheeses and farm produced fare, and you have created a 'go to' spot for the weekend warrior determined to take their children out to play and away from the inevitable electronic devices.
With modern day materials, the cabins and sheds of yesteryear are still available but the conveniences of alternative siding materials, roofing and types of appliances provides a low maintenance option for the property owner that wants minimal labor involvement in the project. Cabins come in all shapes and sizes, can be quickly delivered and ready for inhabitation.
Perhaps your business opportunity is literally coming 'just around the corner' on a truck!
Check out the variety of vacation rental options we have available here at Stoltzfus Structures. We can supply everything from a few simple structures to a commercial grade level of compound that any outfitter would be jealous to own.
Share This Post: