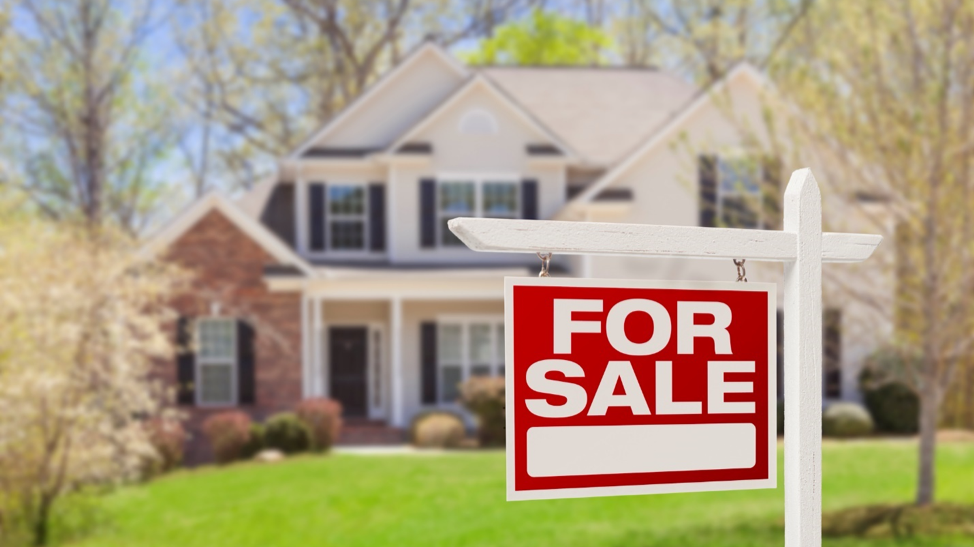 How to Stage Your Home's Exterior to Sell
Selling your home can be a challenge. From working with an agent to putting it on the market to packing up your belongings, there's a lot to do. On top of that, you have to stage your home so potential buyers can tour the house and decide whether or not they want to make an offer.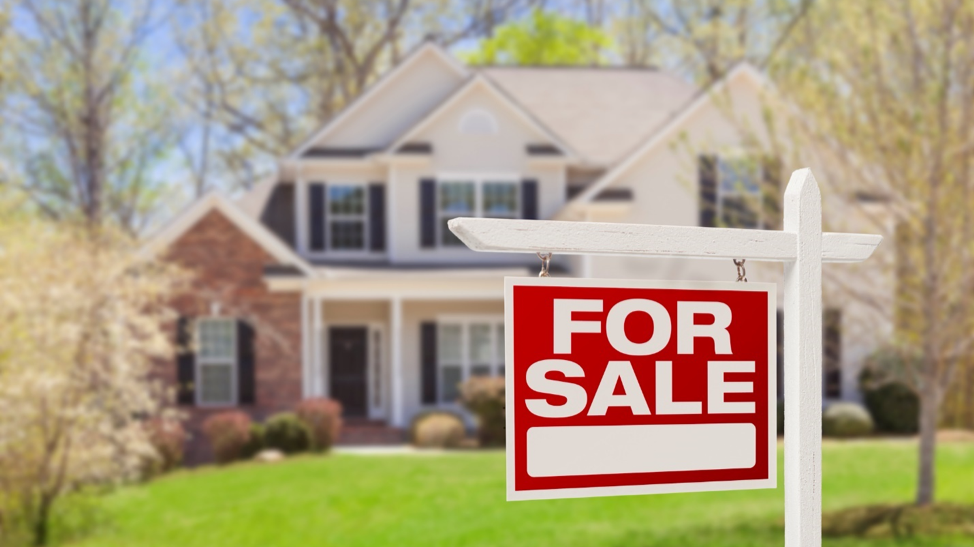 Home staging is important because it can make or break potential buyers' impressions of the home. It impacts whether or not they can see themselves living there, how they can make use of the rooms in the house, and if they'll have repairs or projects to complete upon moving in.
Equally important to staging the rooms inside your home is exterior staging. Your home's exterior is the buyer's initial perception of the house, so maximizing its curb appeal is essential for a quick and productive sale.
As people spend more time at home and prioritize outdoor living, the overall appearance of your outdoor space is more important than ever. On top of that, featuring the functionality of the space can make or break your home sale. In this article, we'll dive into how to stage certain focal points of your home's exterior so you can get the most out of selling your home.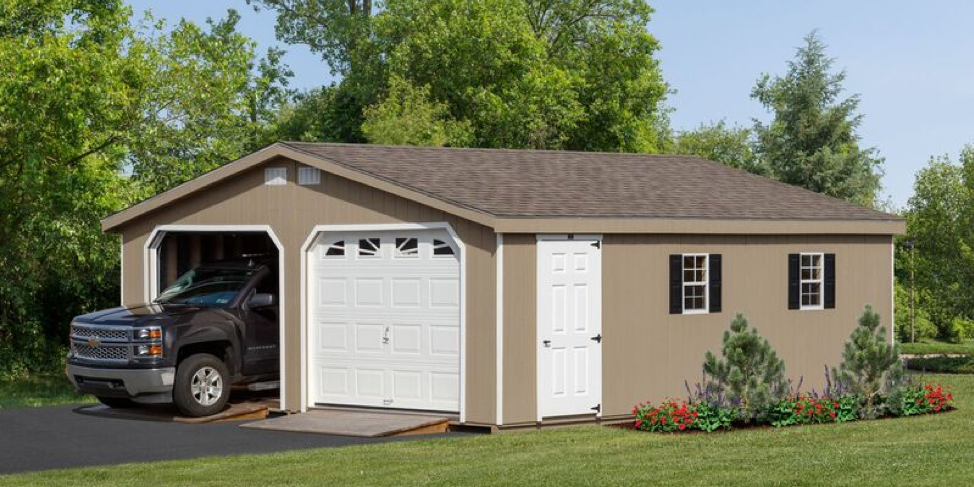 The first step is to declutter your garage. Remove any personal items like toys and tools, as they can make the space look smaller and cluttered. Plus, too many personal items can make it difficult for house hunters to imagine themselves living in the home. Once clutter is removed, clean your garage. This includes deep cleaning floors, shelves, and even walls.
Finally, touch up any paint and patch up anything that needs to be repaired like concrete floors. Now would also be an ideal time to repair or replace an old garage door, as you'll be able to recoup almost all of the money you spend on the replacement when you sell the house.
Once this is done, you can start staging with organizers and shelving to show buyers there's opportunity for ample storage and organization. Another key to proper staging of your garage is adequate lighting so the space feels bigger and newer than it really is. Remember to keep the amount of personal items to a bare minimum.
Sheds
Sheds are another highly sought after asset to a new house. Like a garage, sheds are a great place to store all that stuff laying around your living space. However, sheds also have the potential to be multi-purpose. For example, Stoltzfus Structures offer three different types of outdoor sheds:
Storage sheds: Free up space in your garage by adding additional storage square footage.
Garden sheds: These are a great place to store your lawn mowers, gardening tools, etc.
Elite sheds: Elite sheds are customizable garden sheds that can be tailored to your specific preferences and exterior hobbies.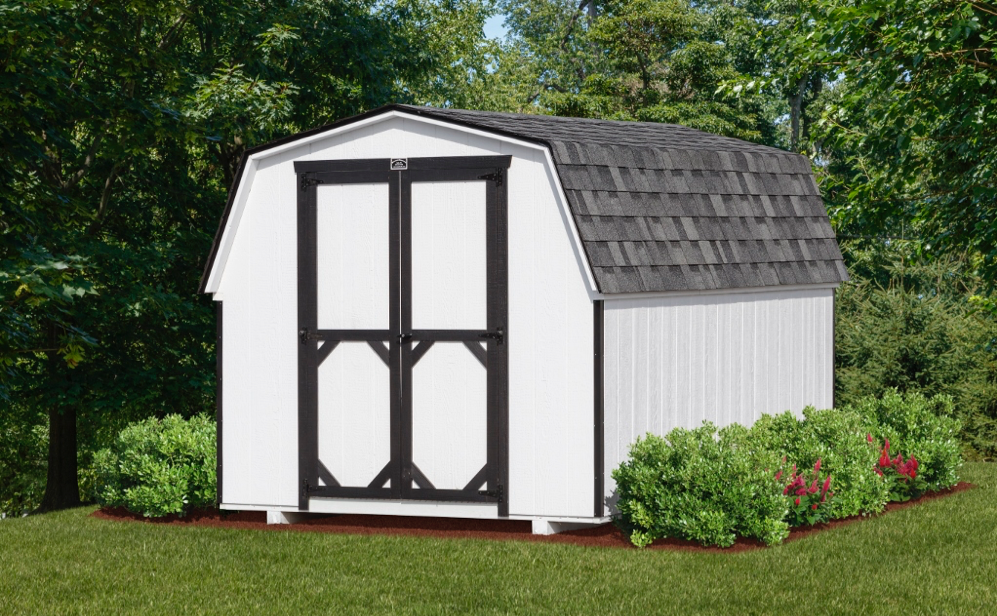 Since these structures are entirely customizable and multi-purpose, think about the potential buyers and their hobbies and stage the space to truly showcase its versatility. Then, you can stage the shed with the items you think would most apply to the buyers looking for homes in your neighborhood. Keep the shed tidy, clean, and well lit. You can also benefit from bug proofing your shed as an added benefit for house hunters.
Outdoor Retreats
Speaking of the versatility of these spaces, you might be wondering if there are any other creative ways to utilize the space in your outdoor structures. At Stoltzfus Structures, we know that there are a number of activities where an outdoor shed can serve as an oasis. Whether you need a place to get away from the noise of everyday life, or whether you need additional space to focus on your craft, here are some happy places that future buyers might want to create with your backyard structure:
Home Gym Sheds: In pandemic times, many find it safer to work out from home. Place some workout equipment here to show house hunters this is a place to get fit.
Home Offices: Recent years have also led to more people working from home, and backyard sheds can be a great place to get a dose of the outdoors during the workday. Placing a small desk, chair, and office supplies can show buyers they have a place to work, too.
Aside from these, Stoltzfus Structures has everything from golf sheds to greenhouses to hunting blinds for your backyard. With this in mind, stage your outdoor structure to highlight that it can be used for almost all of your buyers' hobbies and lifestyles.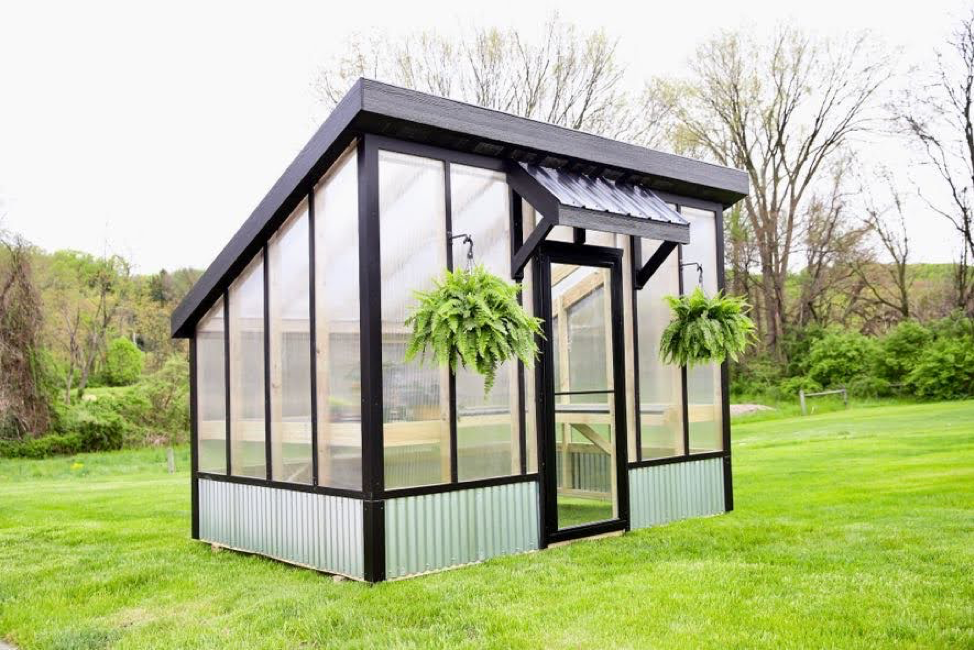 Outdoor Living Spaces
The past several years have driven more and more people to spend time at home, which has led to outdoor living spaces growing in popularity. As house hunters tour homes, they're looking for patios, decks, and even outdoor kitchens where they can entertain and spend family time together.
In fact, 82% of buyers are looking for a patio in their future home, while 81% are looking for a front porch, and 75% are looking for a deck. Even if your house doesn't have these spaces, house hunters are looking for backyards big enough to build or renovate an outdoor living space.
if you have an outdoor living space as simple as a patio, fear not. There is plenty of opportunity to highlight the potential of a patio or a deck. With one of Stoltzfus Structures' outdoor furniture sets, buyers will be able to envision spending time in the backyard. Pair that with a pergola accented with some exterior lighting, and this could very well be the selling point of your home.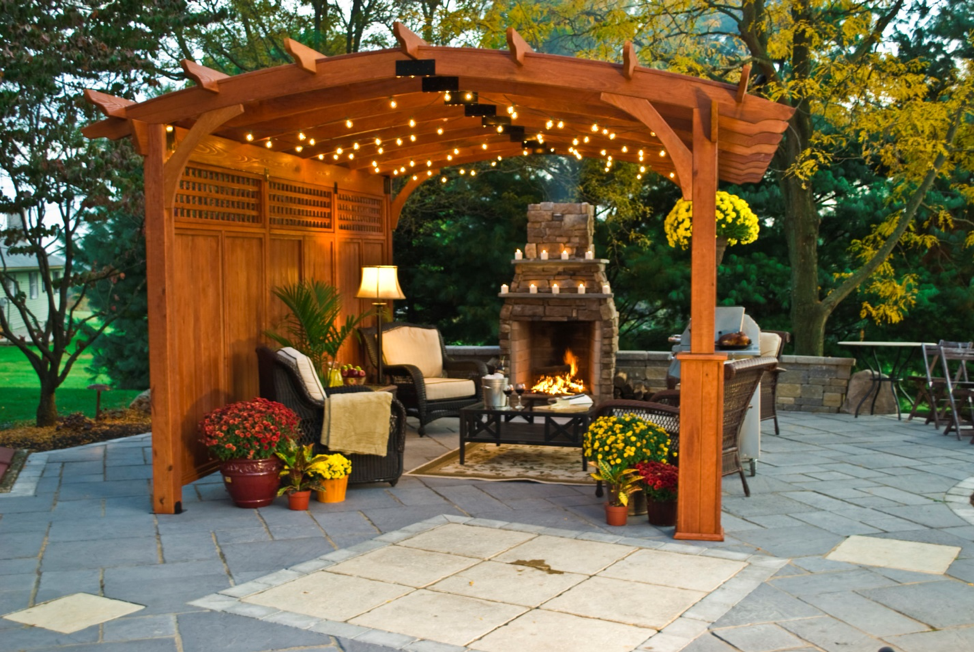 Know that renovating an outdoor living space before selling your home could be worth the money you spend, securing higher offers and giving you a return on investment. However, you must know how each renovation will impact your finances, because if you're a seller, you're also likely a future home buyer.
Be mindful of which exterior projects have the highest return on investment, and how financing bigger renovations can impact your ability to buy your next home. For example, financing of any kind will impact your credit, and there are certain credit scores needed to buy a house. So if you're house hunting yourself, you must consider how the project will impact your ability to secure a mortgage, or pay that mortgage off as you balance other debts.
Conclusion
The staging process can feel complicated, but it can help buyers picture your house as their forever home, as well as help you get higher and more abundant offers. Be sure to tend to your home's exterior structures before you sell to give house hunters a stellar first impression. We hope this article provided you with useful information on how to stage your home's exterior to sell.