Customer Testimonials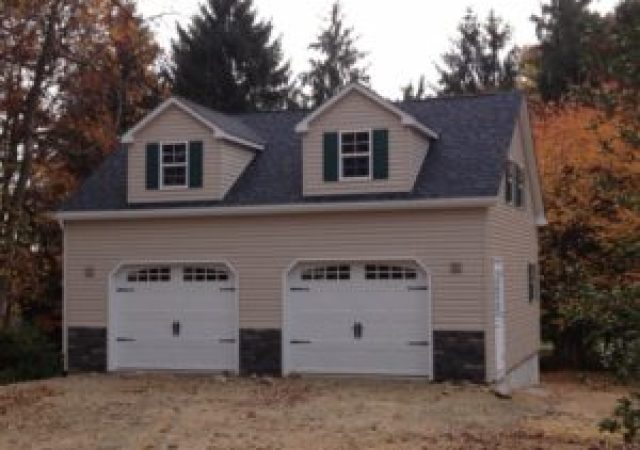 Dear Matthew & Crew,
Bob and I want to thank you for your wonderful workmanship on building our new garage and "man-cave." Many people that live around here have commented on the beauty of the structure. Thank you so much for getting up so early to be here and the quality and care you put into your work.
Sincerely, Bob and Cathy Mosner, 24 x 28 2-Story A-Frame Garage
---
Good Morning Jonathan,
The garage is beautiful!.  It is sooooo big.  We have lots of space to do what we want.  The crew was fabulous!.  We are telling everyone about your services.  Thanks for sending the guys back out to work on the overhead door (our fault).  It is working just fine now.  We are so glad we took the time to investigate your company further and take the ride up to your place to see exactly what we would be getting. If anyone (a potential customer) wants to see our garage, just give us a call. It has been a pleasure doing business with you.
God Bless Your Day, Gloria & Edward Johnson
---
Mark, I know this is long overdue but Kevin and I want to thank you for all your help in making our experience with our new garage a stress-free and easy one. Everyone was so nice and helpful from start to finish. It was amazing that you had it delivered and put together within a week. The crew you sent were hard working nice guys. Please extend our thanks to everyone involved in this project. We get so many compliments on how nice it looks.
John Kevin and Lisa Stevens, 30 x 30 Gambrel 2-Story
---
Hi Jonathan,
I know we talked earlier on the phone, but we're quite happy with the building and can't wait to finish the interior and get using it! The crew did fantastic work and they were all great to deal with!  We've already gotten a lot of compliments from our neighbors on how great the building looks and how efficient the crew was throughout the build. I saw one neighbor this morning as I was leaving for work and he was impressed with the outside and can't wait to see the inside of our building – he is interested in potentially using your company to build a structure on his daughter's property, and we'd be happy to recommend you!
Mike Hoinowski
Pottstown PA
---
Hi Jonathan, sorry for the delay in response!  Words cannot express how fantastic your company was to deal with! Thank you for all your help !!  Your crew were are super respectful, did everything I asked. Your fairness throughout the whole project was a blessing that showed me that I picked the right company!  It's fun to sit down by the dock and here people compliment how beautiful it is! I look forward to using your company for my property I live in!!! This time we'll go even bigger! Thank you again! Dennis Fitzgerald 24 x 36 2-Story Garage Auburn PA
---
Hi Dan,
We are thrilled with the shed.  It was hard waiting for things to be ready, but once they were, everything moved like clockwork.  The guys came to install the pad on Monday, and had it down to a science.  It was amazing how fast they worked.  And it's perfect.  Then on Friday the shed was delivered.  I had set aside a few hours that afternoon thinking it would be a slow process, but it was off the truck and on the pad – centered, and touch up paint added where the shed had rubbed on the truck during the trek up my Belgium blocks all in thirty minutes.  Amazing!  We love the shed, and how well it's built.  We had looked at shed in our local area, and they were nice, but no one would do the pad.  That's why we picked you, we wanted a pad.  And your shed is constructed even better than any of the sheds we saw around here.  We're happy to say all our yard tools and lawn mower fit inside.  We don't have much, so the small size of the shed is perfect. Thank you so much for all you did.
Kind regards,
Diana
---