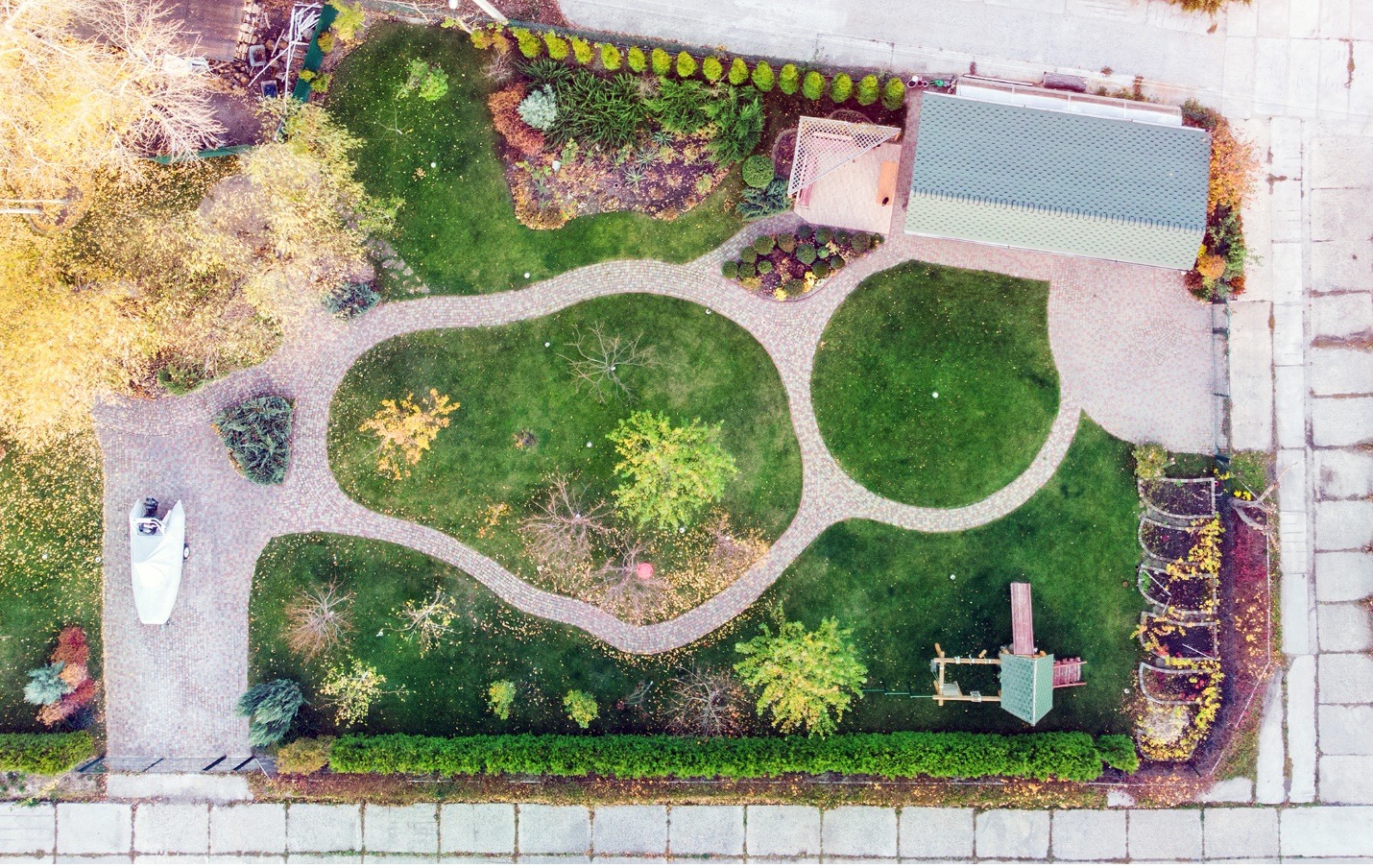 Cheap Backyard Ideas for Small Yards
You might believe that having a small yard open and unplanned will make it appear larger, but this is not the case. Instead, the organization of your outdoor space is the key to making it feel more spacious.
Define the spaces in your small yard and make what they're for. For example, create a dining or lounging area with a stone patio, or use plantings to separate the play area from the dining area. Suddenly, it appears that there is a lot more space.
Adding just the right amount of design features to your backyard doesn't have to be expensive or time-consuming.
A few small landscaping jobs and design ideas in the backyard may turn an ordinary green space into the ultimate outdoor hideaway.
Try these backyard ideas on a budget, including DIY furniture, low-cost landscaping tips, and more.
By the end of our guide, you can see how all your backyard ideas for small yards can pay dividends for an easier-to-maintain yard and one that is better to cater to the great outdoors.
How Can I Make My Yard Look Nice Cheap?
Designing a budget-friendly backyard takes a little foresight and imagination. It can be easy to throw money at the issue or add a fresh coat of paint to some tired-looking wood.
However, you can have more at a much lower cost if you follow these tips.
Plan Space
You might believe that having a small yard open and unplanned will make it appear larger, but this is not the case.
Define the spaces in your small yard and make their purpose clear. You can do this if you create a defined dining or lounging area on a stone patio or use plants to separate the grass play area from the dining area. Suddenly, you have a sense of more space through an effective division of your landscape.
Side yards are overlooked or dedicated to the storage of trash cans. However, this valuable square footage helps increase your usable space, which already has some seclusion from your fence when used effectively.
It takes little effort to plant a herb garden in the side yard as part of your landscaping plan or add a slim coffee table for creating a morning coffee escape.
Backyard Fire Pit
If you turn a small yard into a destination, it will feel more majestic. You may create an outdoor room with a well-placed patio set and grill.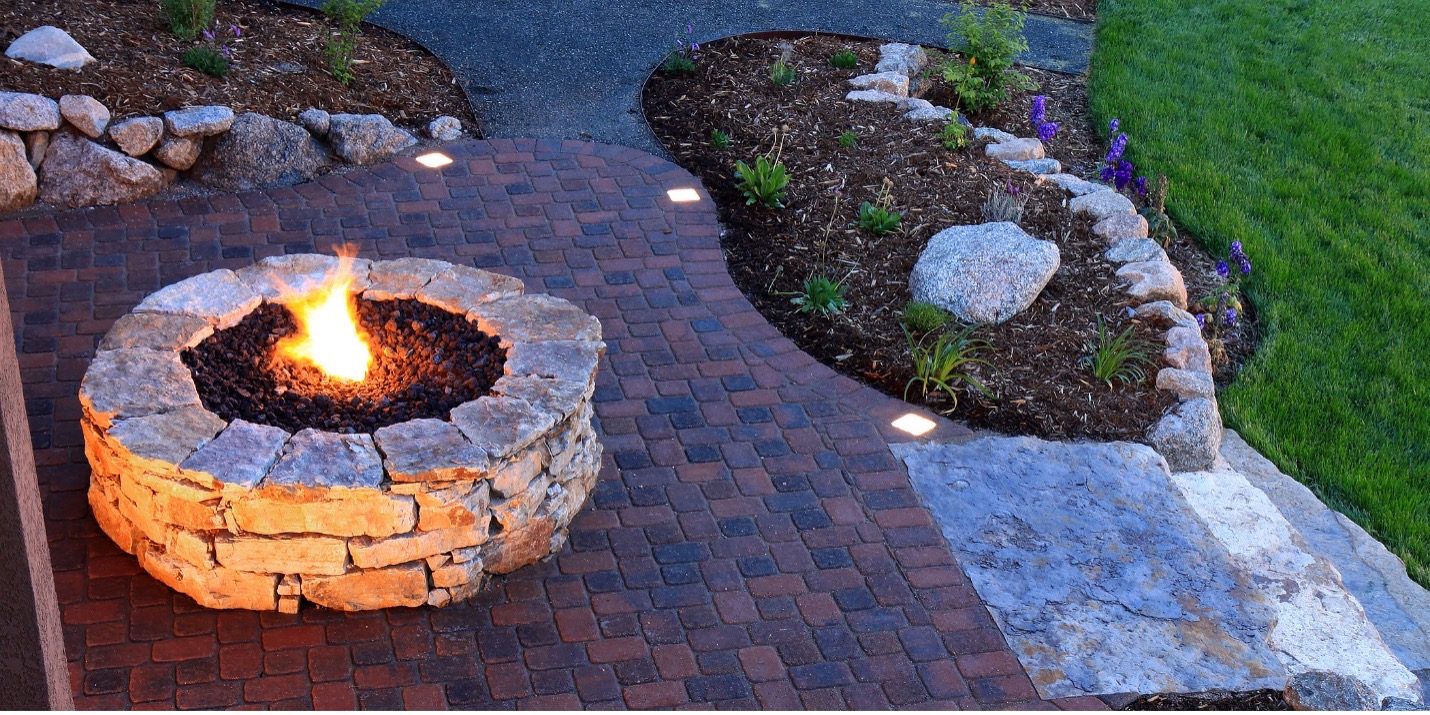 Add a unique feature, such as a fountain, fire pit, or quiet reading nook, to make this tiny spot worth visiting.
If you have an area large enough, it doesn't take long to install an above-ground swimming pool for the family to enjoy in the weekend sun.
What Is the Cheapest Way to Cover a Backyard?
To spend more time in your yard, you need to get away from the gravel on your floor and use trees as cover. It could be time for some backyard architecture to give your yard some style.
Backyard Pergola
In small yards, architectural structures like arbors and pergolas are perennial favorites.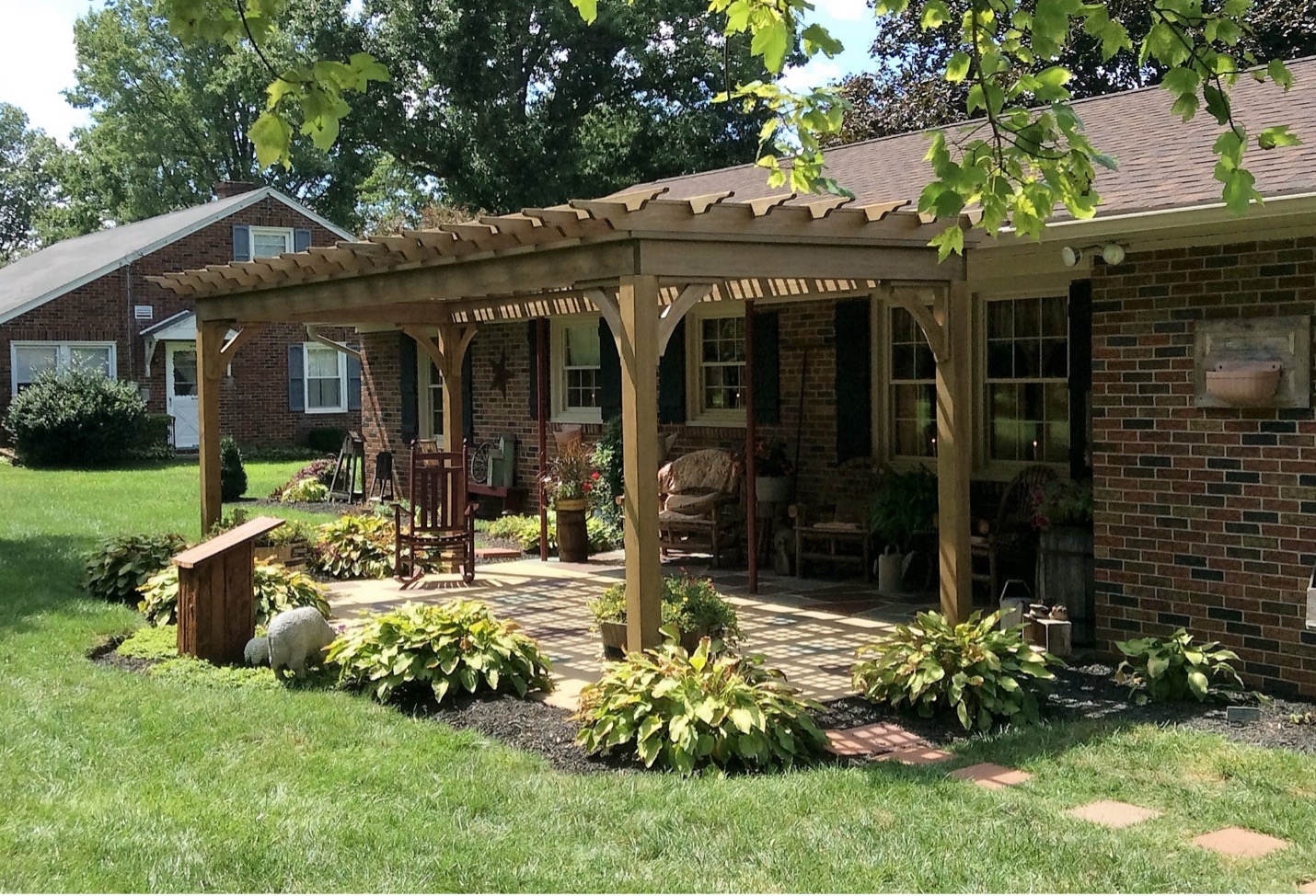 You can use one to frame a view, hang a swing, or even hang a climbing garden. These backyard constructions' height creates the illusion of extra space, while the elements themselves provide interest and character.
A pergola is an excellent addition to your dream backyard. First, clear an area on a deck or patio for the addition. Then, you can take the style up another level and hang some backyard curtains of your favorite color, you can make yourself from outdoor fabric. These will offer extra shade, creating the quintessential outdoor living space as you save money.

Small yard landscaping is essential and picking trees that grow up rather than spread outward is better for a small yard.
Choose Small Outdoor Furniture for a Small Yard
Patio furniture and outdoor items that are large and bulky take up a lot of space and rapidly overwhelm a tiny backyard.
Collapsible chairs and portable fire pits can be stored in the garage when you need more space. In addition, use double-duty furniture, such as benches that convert to a picnic table or have built-in storage to reduce clutter and open up yard space.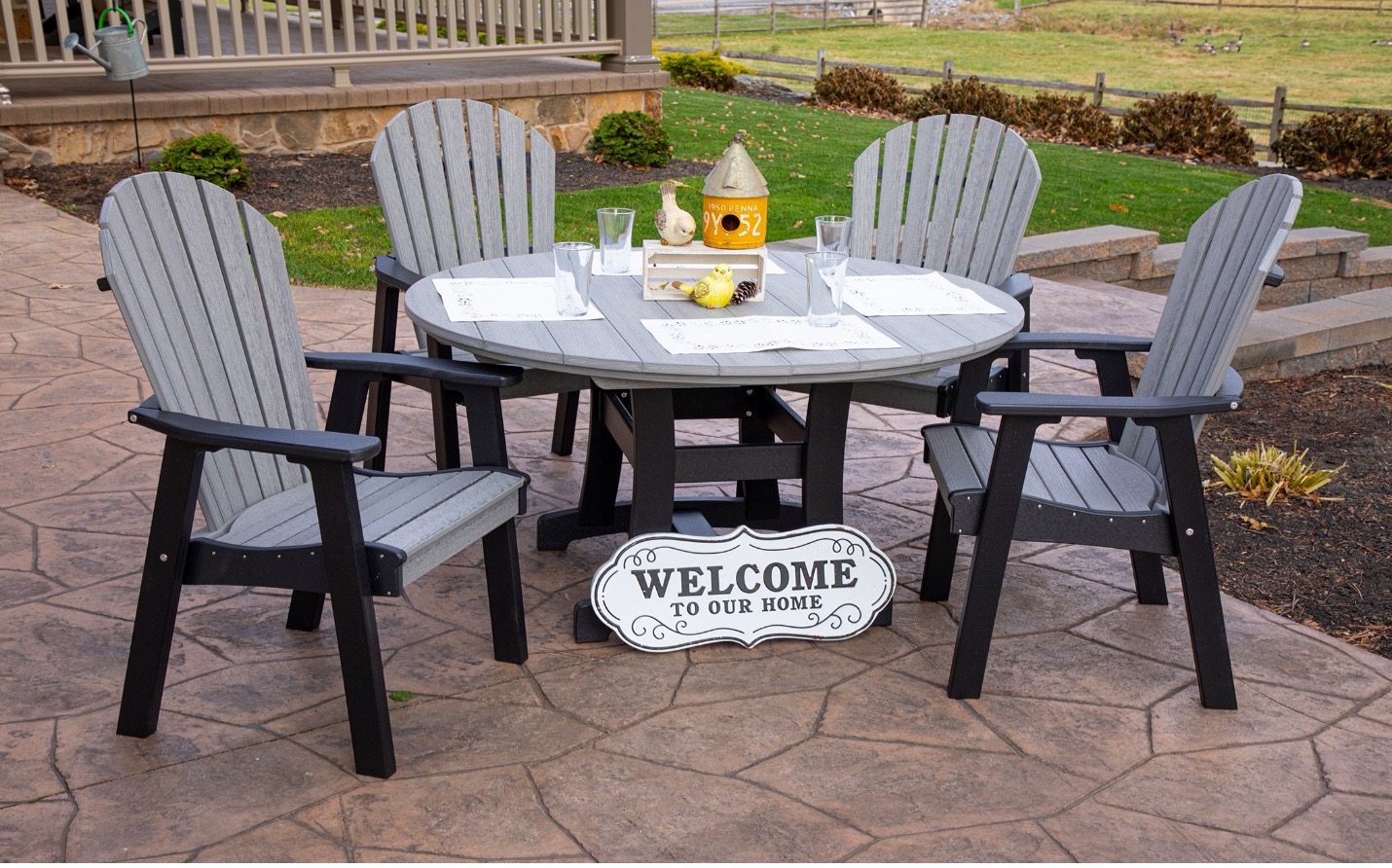 Always choose patio furniture that is functional while buying for a small yard.

Add Texture to Your Yard
Plants, shrubs, and garden elements add interest to any size yard. Complement the texture of your flowers and plants with wavy ornamental grasses, or place stronger flowers near the front of your garden flower beds to create depth.
Planting plants and flowers in a small yard will clog it up to a degree, yet you can add hanging baskets, flowerpots, or greenery crates to build your garden vertically up the wall or fence. You'll add color without taking up valuable ground space.
Eye-Catching Ideas for Small Backyards
Here are a few things you can use to fill the yard around your house without breaking the bank.
Stone Path
This DIY backyard renovation project will connect various areas of your outdoor living space! Create a walkway from your house to your backyard pool or playhouse using mulch, bricks, or stones. You can also decorate your route with yard decorations like glow-in-the-dark rocks or garden stakes.
Tree Bench
Build a tree bench from a giant tree in your backyard makeover. The DIY outdoor bench project needs you to follow safety before grabbing some wood pallets and a saw.
Build a Trellis
A trellis is a great way to beautify your yard. Using metal or wood trellises, plant climbing roses on either side or fasten them to your wall to help your blooms create new heights.
Fountain
Need small yard makeover ideas? Buy a fountain! These backyard objects are perfect for adding a water feature to your outdoor space without breaking the bank or taking too much room. Place the fountain in a small garden gravel patch or by your dining area to hear the trickling water as you relax.
Mood Lighting
If you want a distinctive outdoor area and one of the most gorgeous backyards on the block, fill your space with outdoor lighting.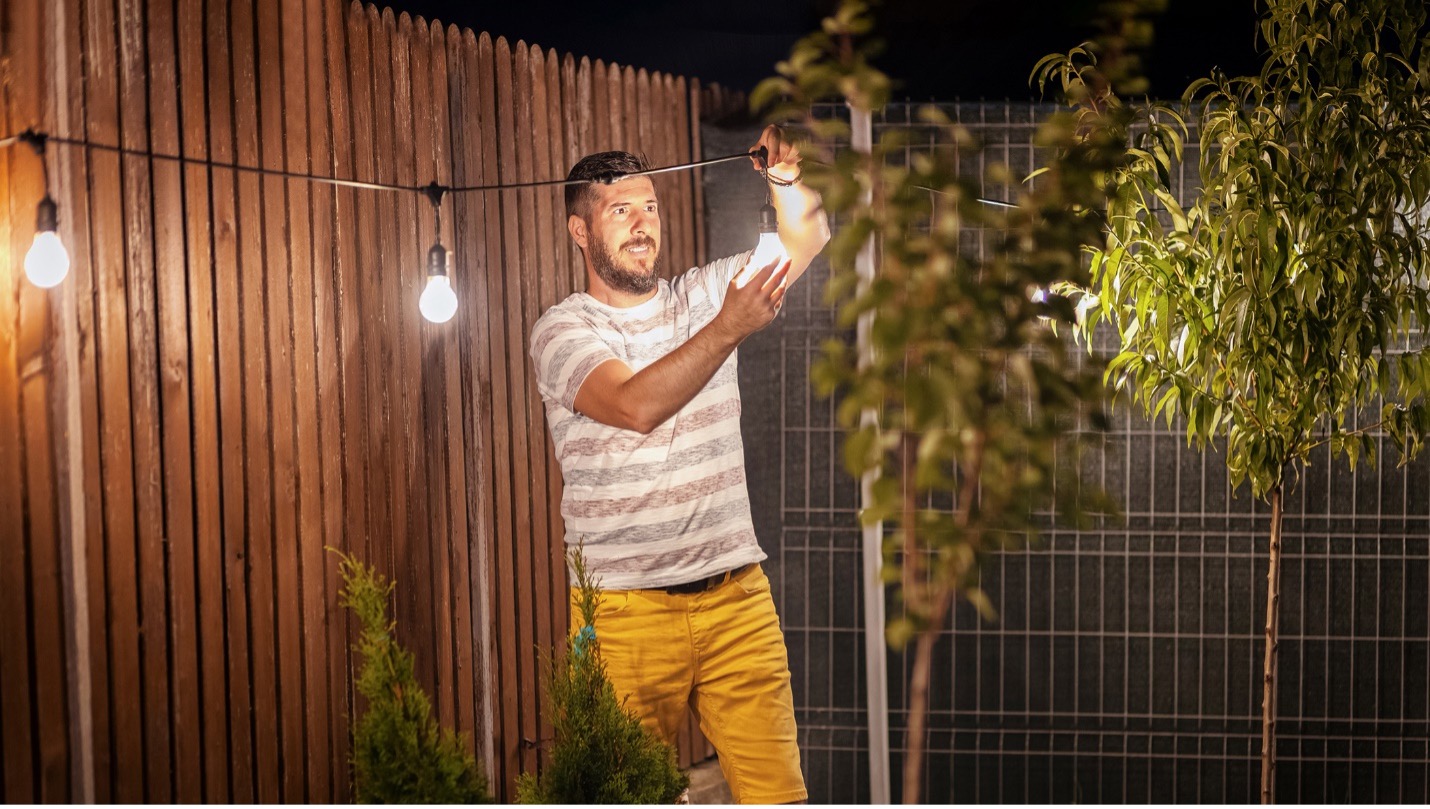 Give your outdoor living room a starry-night atmosphere and drape string lights from a pergola. Torches and lanterns can also illuminate a DIY patio or garden path.
Budget-Friendly Landscape Ideas
Backyard Theater Set-Up
Grab the popcorn and enjoy this backyard remodeling idea. Create a cozy theater atmosphere with blankets, pillows, string lights, and a projector and screen to watch movies in your yard.
It's easy to create a DIY screen for the ultimate backyard viewing experience; you can also grab some white paint and paint your wall or fence
Outdoor Kitchen Burgers
Let your backyard be the best spot to host parties. There are several methods to design an outdoor kitchen on a budget.
Simple patio with a charcoal BBQ and table. Install a kitchen kit with an island, grill, storage, and refrigerator under a small pavilion.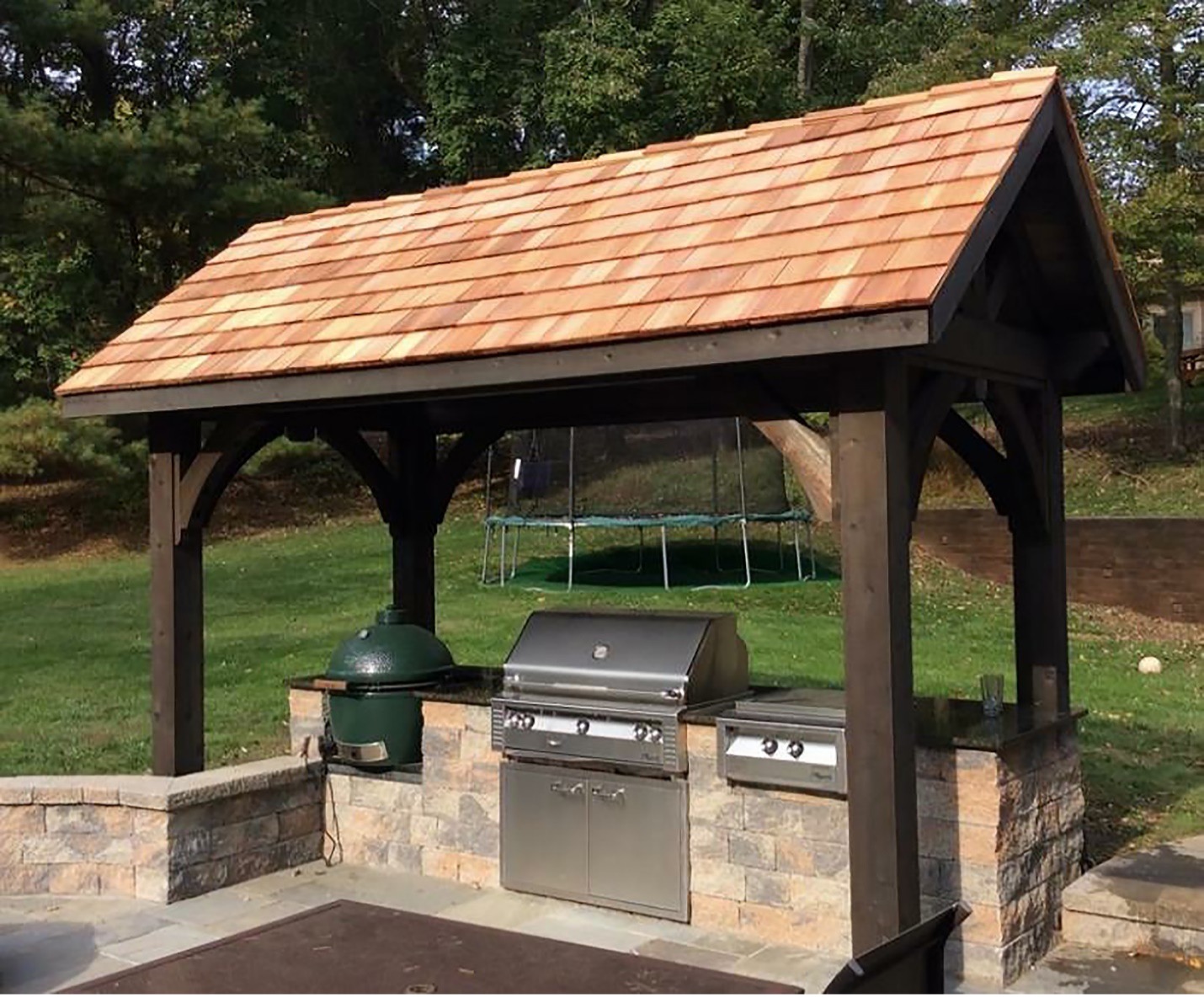 With all these affordable backyard ideas for small yards, you'll have the best space to relax after a long day. None take too long to accomplish, and over the space of a couple of weekends and a little effort, you'll have a yard that looks entirely different.
Share This Post: