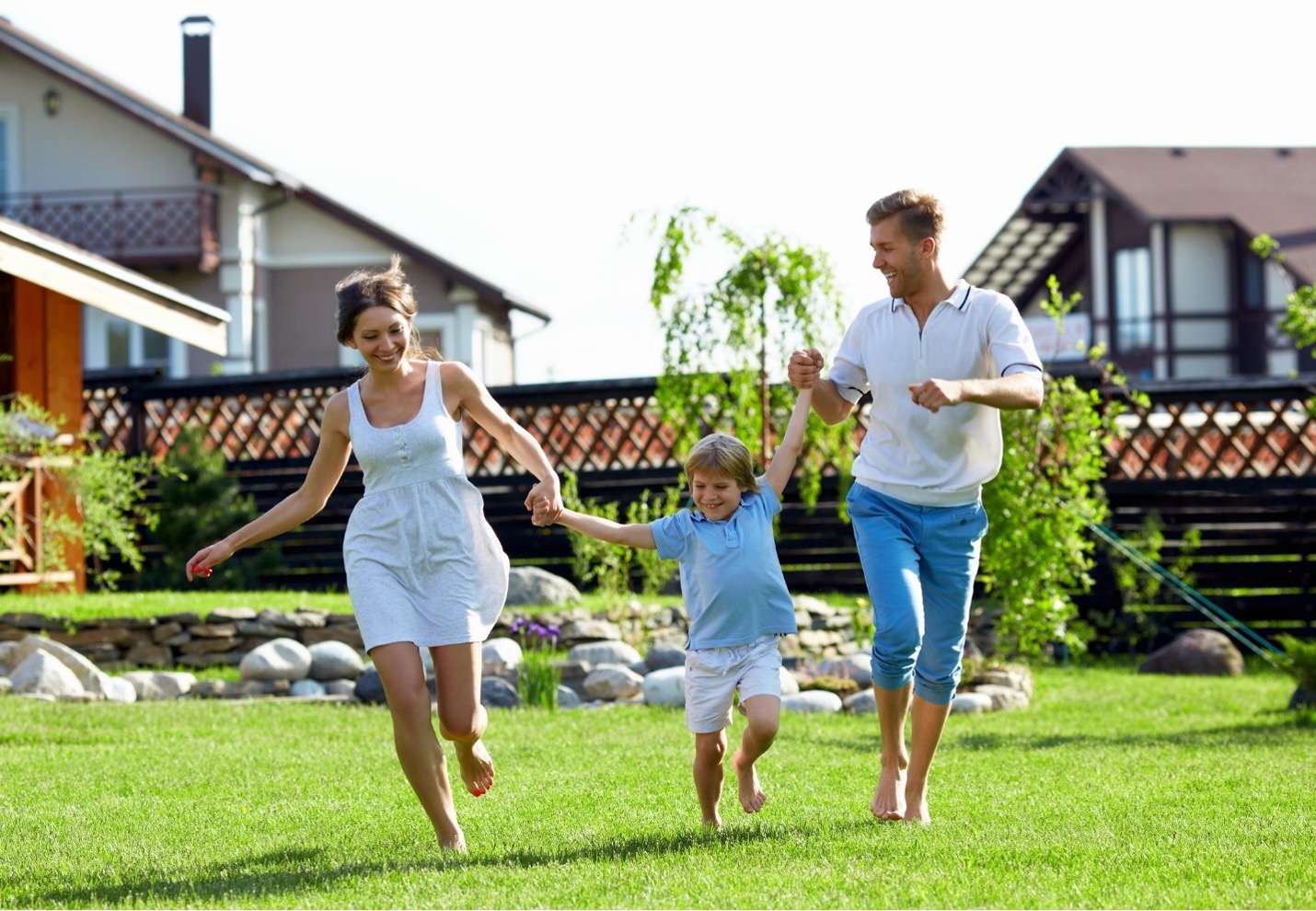 How A Pergola Will Change Your Outdoor Living Space This Summer
For so many families, warmer weather means embracing outdoor living. After a long winter indoors, there's nothing like spending time outdoors at the home, enjoying your space. However, sometimes there's a little something missing, perhaps it's the look of your space, lack of storage, or shade or coverage.
In situations like this, there is one beautiful solution that can handle all of these issues and completely change your outdoor living area for the better—a pergola. If you haven't considered adding a pergola to your outdoor living space yet, there's no better time than the present to consider one of these structures for your home.
What Are the Benefits Of Adding a Pergola to Your Home?
On the fence about adding a new pergola to your home? Take a look at some of the most notable benefits of choosing a pergola for your home's outdoor living space:
Pergolas Create a Definite Space. If you simply have a large open space in your backyard, you may find that it's lacking a little structure. A pergola can add definition to your outdoor space to create an entertainment area or an outdoor dining space. They also make a great addition to your outdoor kitchen or grilling space.
They Provide Protection from The Elements. A traditional pergola will provide you with shade and protection from the hot sun. However, there are some pergolas that have sails or covers that can also provide you with protection from light rain as well.
A Great Pergola Can Add Value to The Home. Adding a permanent structure like a pergola to your outdoor space is a great way to add value to your home. If you invest in a quality pergola, it can more than pay for itself as a return on your investment, should you decide to sell your home in the future.
They Provide a Structure for Electricity. If you've wanted to add something like an outdoor TV or lighting to your backyard, then a pergola is a great structure to use to run electricity through. You can't just have an outdoor TV attached to nothing, so a pergola can be something you mount your outdoor TV to.
A Pergola Will Beautify Your Space. One of the best reasons to get a pergola? It will look pretty! If you want to beautify your space and really love the way your backyard looks, then a pergola is the perfect way to help your area look its best. They're also a wonderful place to grow ivy, vines, or hang hanging plants to add even more beautiful greenery to your yard.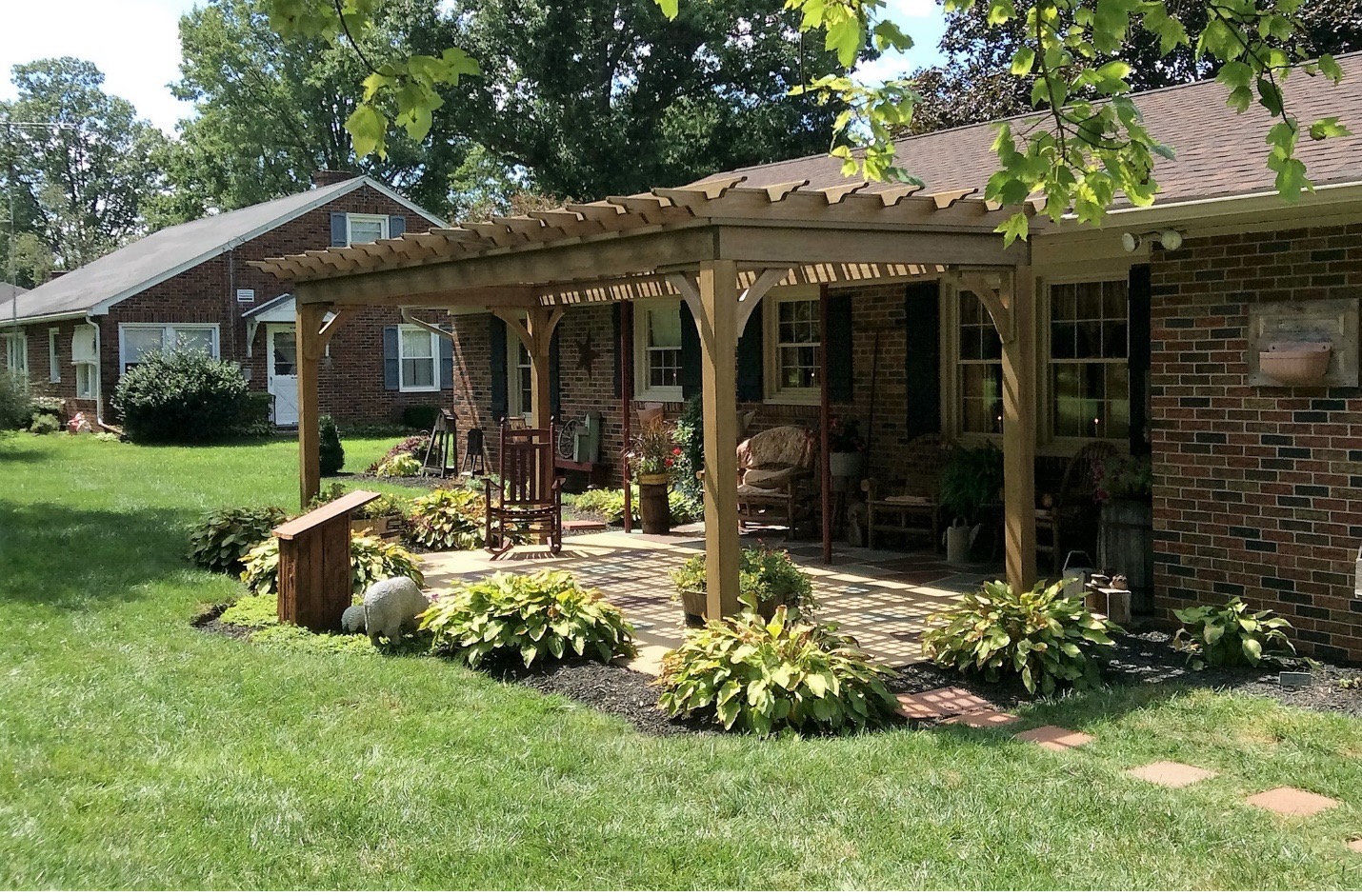 There are so many outstanding benefits that can come with investing in a pergola, as this outdoor living structure is sure to be a beloved part of your property for years to come.
Should You Choose a Wood Pergola or a Vinyl Pergola?
One of the biggest questions that shoppers have when they are looking for a new outdoor structure like this, is whether you should choose a wood pergola or a vinyl pergola. Ultimately, it comes down to preference. Both of these materials have their own unique benefits, so let's take a look at what each type of pergola can offer.

Benefits of Wood Pergolas
Wood is a classic material to use with any pergola, and there are a number of benefits that can come with choosing wood. This includes the following:
The beauty and character of real wood will be heightened by a pergola.
Option to stain wood virtually any color or style
Wood is environmentally friendly, especially when you choose a brand that comes from responsibly forested wood sources.
Wood is a durable and long-lasting material that you can enjoy for years to come
Benefits of Vinyl Pergolas
Vinyl pergolas, on the other hand, present a little different of a look than classic wood pergolas. Her are the benefits of choosing vinyl pergola:
Vinyl can come in bright white or ivory that can blend in with any backyard setting.
This type of pergola is easy-care and won't need re-staining from being out in the elements
Vinyl is a slightly more contemporary style.
This material is easy to clean and care for, just power-wash and it will look brand-new
How Do You Choose The Right Style of Pergola For You Home?
If you are in the process of choosing a new pergola for your home, one of the biggest choices you will need to make has to do with style. There are a few different style elements to consider as you shop for a new pergola.
There are a few main design styles you'll find with most prefabricated pergolas. This includes the following.
If you want a timeless look for your outdoor space, then a traditional pergola is a great solution for your home.  These pergolas most commonly come in wood and feature a flat, latticed roof. This is the perfect look for a classic, traditional look for your yard.
Artisan pergolas typically have a little more detail and design to them, and much like any other outdoor structure, they can come in wood, vinyl or a combination of both. One of the biggest differences is that these artisan pergolas come with columns that will give your pergola and your outdoor space that Mediterranean feel.
Arched pergolas come in either Hearthside or Arcadian style. These pergolas are great for homeowners who love the little details in their outdoor structure, and as the name suggests they feature an arched or curved roof that brings an incredibly unique style to your space.
A Kingston pergola is a bulkier and more dramatic style of pergola that will add some serious impact to any outdoor space. These pergolas are made from southern yellow pine wood and can be stained to virtually any color to really bring out the beauty of the piece.
Santa Fe Pergolas give that unique southwestern style to your backyard and are solid and sturdy in design. These large pergolas come in vinyl or wood, depending on your preference and you can expect thick and sturdy posts, heavy-duty headers and decorative post skirts for a little more of decorative look.
How Do You Build a New Pergola In Your Home?
If you're sold on the idea of a new pergola for your outdoor space, then chances are, you may have some question on how to get started. While a pergola may seem like a big undertaking, especially if you are envisioning building a structure completely from scratch, they're easier to have installed in your home than you may think.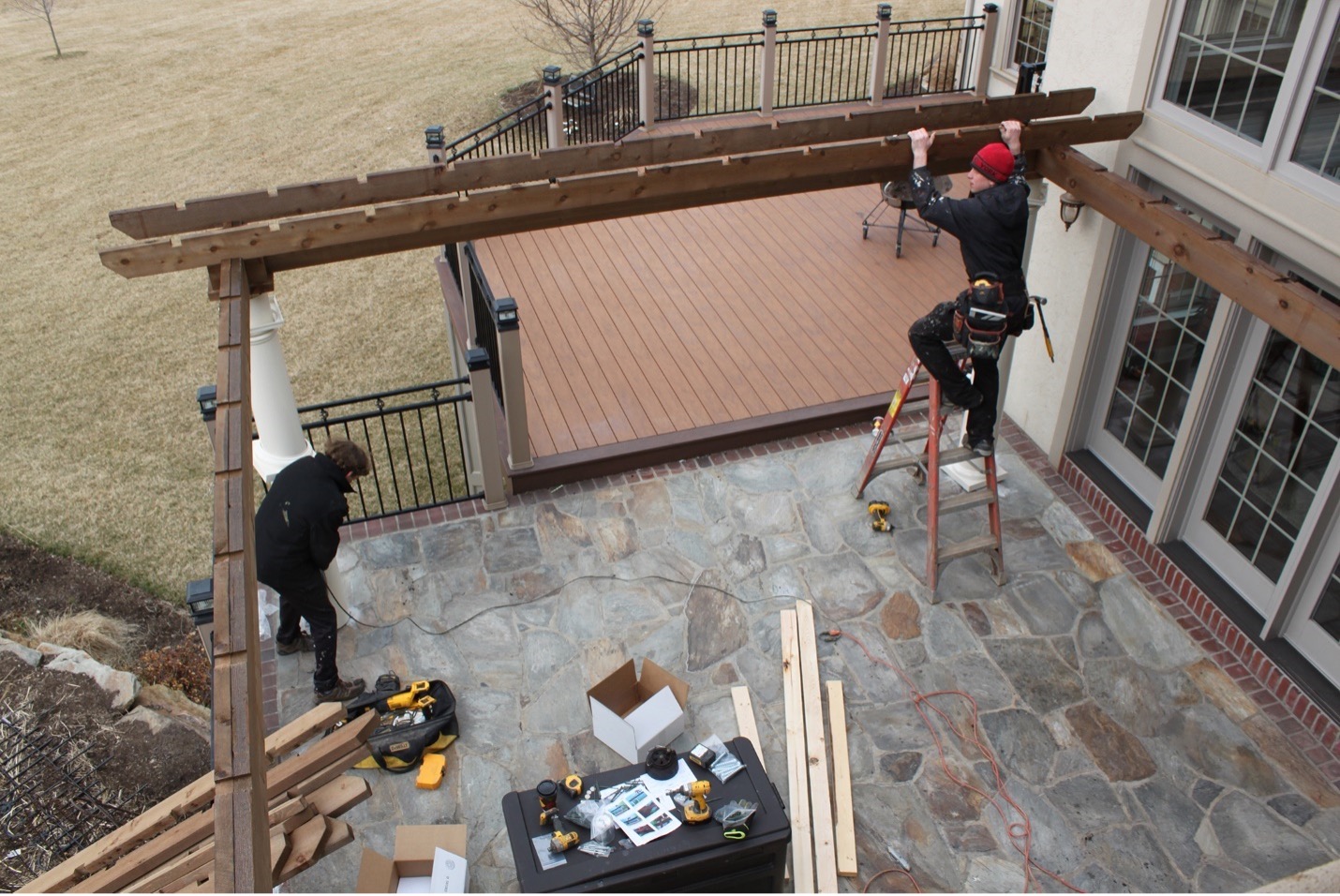 The great thing about pergolas is that you can get prefabricated, or "pre-fab" pergola structures sent to your home. This means no custom-construction costs and a fairly easy ordering and installation process.
Here are some tips on ordering a new pergola for your yard:
Measure, measure, measure! Most pergolas come in a variety of sizes, but you want to make sure that these sizes will fit your space.
Be clear about what base you want to install your pergola on, such as grass, wood, or cement, so that you can make sure your pergola can be installed properly
Be clear on what type of roof you want
Determine if you want an electrical package if you plan on adding a television or lighting to your pergola
Only purchase pergolas that come with a warranty, so you can get the coverage you need should something happen to your structure
Make sure you don't have any neighborhood rules or covenants regarding pergolas. While most pergolas won't require permits, it's always important to check first before ordering this type of outdoor living structure.
Here at Stoltzfus Structures, we proudly offer quality buildings, sheds, pergolas and other structures, backed with our industry-leading warranty to help you feel confident in your purchase. We know our customers want to start enjoying their structures as soon as the weather heats up, which is why we suggest ordering in the off-season when lead-times are lowest.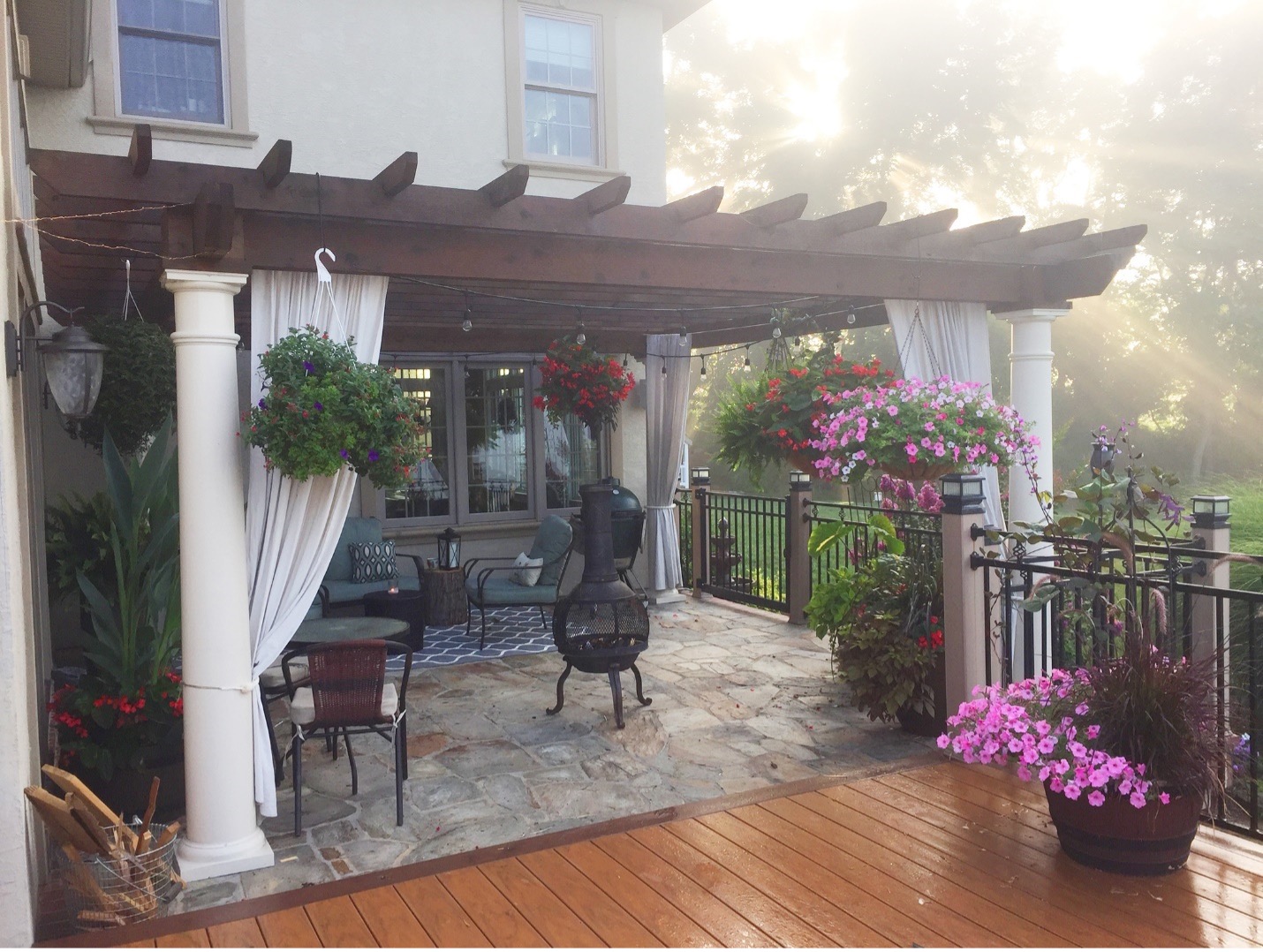 Our company is here to make sure you get a quality structure with a reliable warranty, in time for when you want to use it most. Now all you need to do is decide which pergola style will fit your outdoor space best.
MORE Information About Our Pergolas… Build Yours Online HERE
Share This Post: