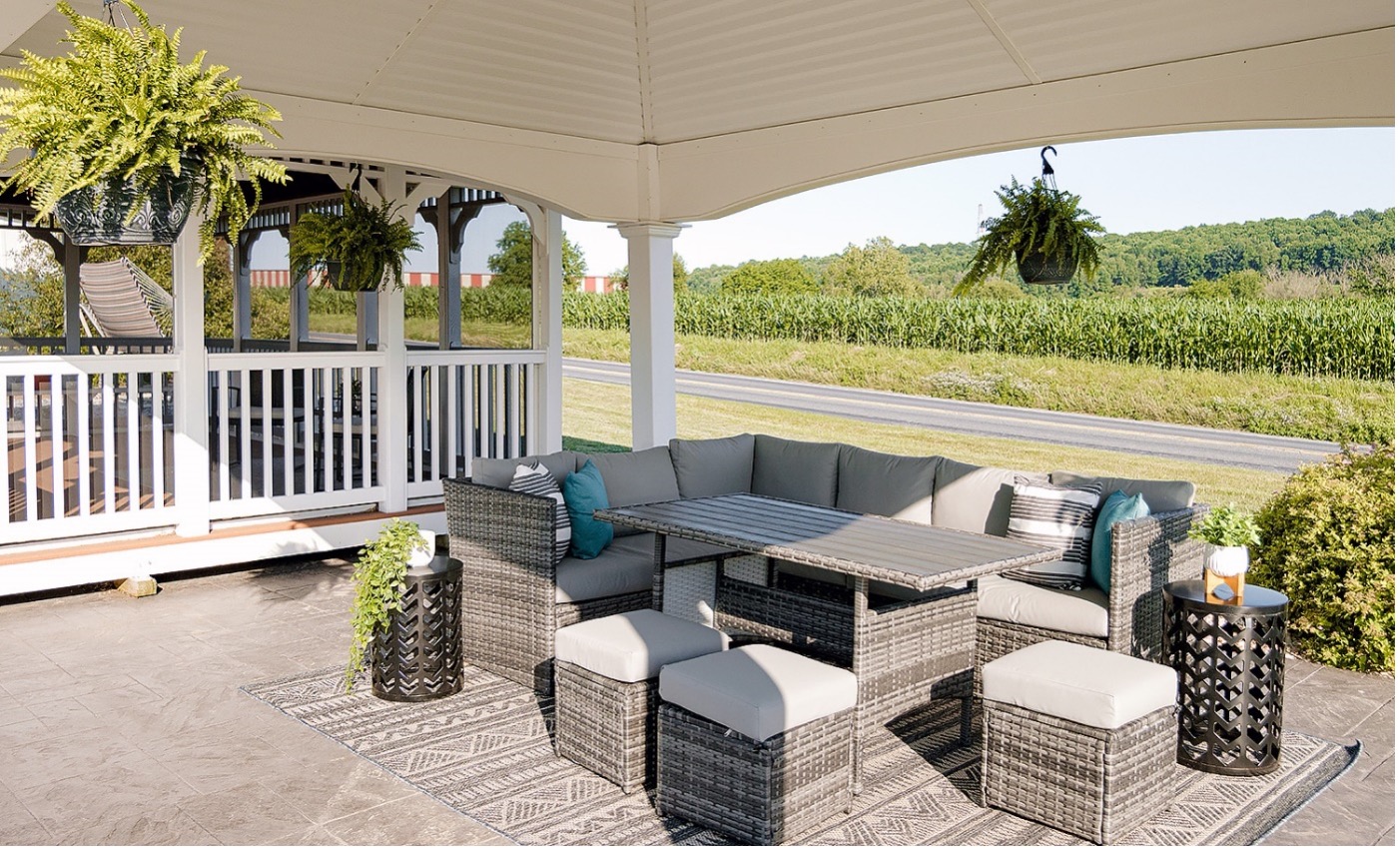 What to Consider When Choosing Outdoor Furniture
If you want to get the best possible furniture to put outside your home, then there are lots of things you need to keep in mind to make the optimal selection. To help you figure things out, we have put together a guide on what to consider when choosing outdoor furniture.
Keep your available space in mind
The first thing to consider when choosing outdoor furniture is the space you are planning to put it in. This consideration has two sides to it. The first obvious consideration is the actual physical space your furniture can take up. Typically, in discussing 'outdoor space,' we refer to:
Gardens
Porches
Decks
Patios
Poolside
And, of course, each option offers differing amounts of available space. For example, you'd have more space in a garden than when confined to a porch or a deck. The second consideration, keeping the type of available space in mind, requires you think about the kind of furniture you want. If you are thinking about a garden, you may want some benches and maybe something for shade.  Conversely, a deck would demand different furniture items.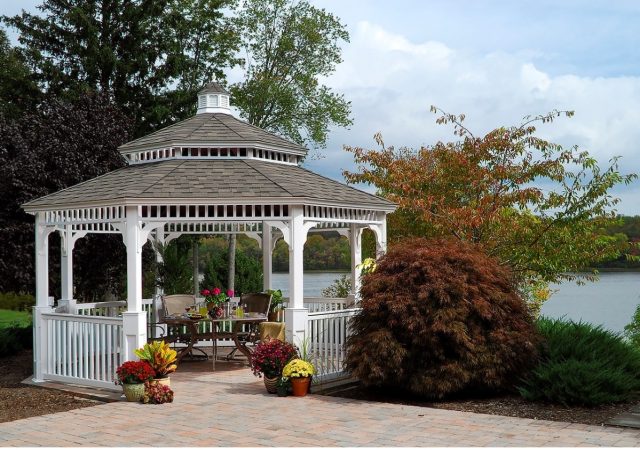 When choosing outdoor furniture, one thing to consider is that 'outdoor area' is a very vague term.
Consider the weather
The predominant weather conditions in your area limit your choice of furniture. If you live in a city with a lot of rainfall, you should obviously avoid purchasing wooden furniture, or even something like wicker or rattan, which can very easily be ruined by being left outside under such conditions over an extended period of time. On the other hand, if your weather is scorching hot, the materials mentioned above would withstand the rigors much better than metal, plastic, or aluminum.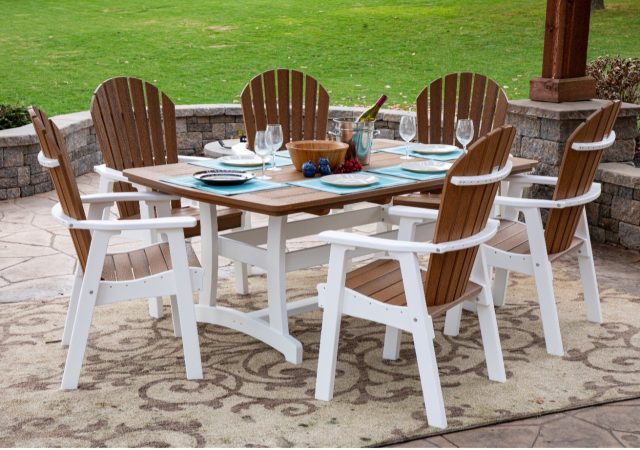 Of course, there are exceptions.  For example:  Amish Poly furniture. Such furniture can resist a variety of challenging weather conditions much better, and therefore, doesn't even need to be taken inside very often. Selecting furniture of a suitable material for your weather extends your furniture's lifespan and you can continue using the pieces you love for a long time to come.
Make sure the furniture is easy to care for
Naturally, you also want your furniture to be easy to maintain and, fortunately, most outdoor furniture is easy to maintain. For example, poly furniture simply requires occasional washing with mild dish detergent and rinsing. However, with so many choices on the market, there are some pieces that are harder – or easier -to maintain.
Again, when choosing a particular outdoor set, you need to ask yourself how much work you are willing to put in. If you do not want to spend too much time, go for a simplistic design. Complex designs, or those made from woven rattan or wicker, can be challenging to clean when the dirt gets under the connecting points. Naturally, you should also consider how you plan to get your furniture home without damaging it. It may be smart to investigate hiring a local moving company – such as Chester County Movers – to provide a helping hand with the task.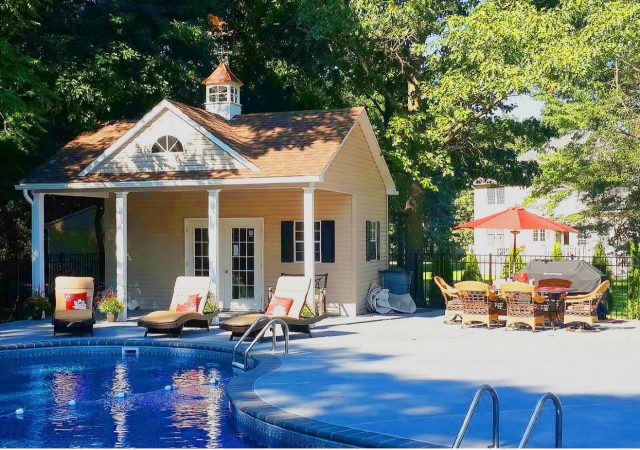 Remember that you do not necessarily need a ton of furniture, either.
Coordinate your furniture with your design preferences
Naturally, one of the most important things to consider when choosing outdoor furniture is whether the pieces you like will fit into your vision. You need to carefully consider the color, material, and even shape/style of the furniture if you want it to fit in. However, nothing forbids you from choosing mismatched pieces of furniture. If you want to make a statement AND to put comfort above all else, go for it!
Try before you buy
One thing that is non-negotiable when picking outdoor furniture is taking it for a 'test drive' before making a purchase. You can come across a visually stunning piece. One you know you want to have from the bottom of your heart. And yet, once you actually try it out, you discover it's so uncomfortable that it's practically a torture device. So, unless you are planning to buy it and let it sit pretty in your outdoor area, you must make sure that you will be able to use it.
Account for your budget
It is uncomfortable to hear, but you don't really need outdoor furniture. You can always drag a chair out of your kitchen or living room and make do. The main draw of having a yard, garden, patio, or whatever else is being able to enjoy spending time there. Whether you are sitting in furniture meant expressly for being used outside or not is irrelevant. So, if you are tempted to ruin your monthly or even yearly budget to buy more furniture:  Don't. There are plenty of cheap backyard ideas for small yards, and there is naturally lots of lovely, inexpensive furniture on the market.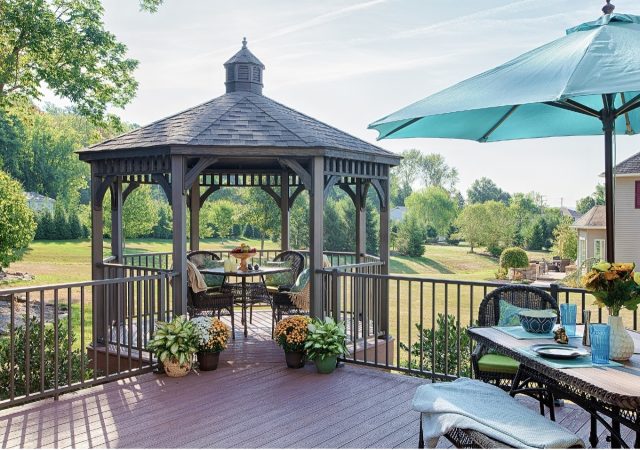 Some 'indoor' furniture can double as 'outdoor' furniture and vice versa.
Have a place handy to store it all
The final thing to consider is where you'll keep your outdoor furniture when the weather doesn't allow you to have it out or during those times of year when you're not using it. The simplest and most convenient solution is a shed. Of course, this does have its own set of challenges, including how to bug-proof your shed so nothing can ruin your furniture while it's in storage. A costlier and more complicated idea would be getting a storage unit, but that is ultimately your preference and unique circumstances. 
Final advice
Now that you know how to choose outdoor furniture, there is only one piece of advice left to give. And that is: remember to consult the rest of your family about their preferences! It can be easy to get carried away in the excitement of picking out furniture. However, if you are the only one enjoying it, it is practically worthless. Work together to craft an ideal home for you all.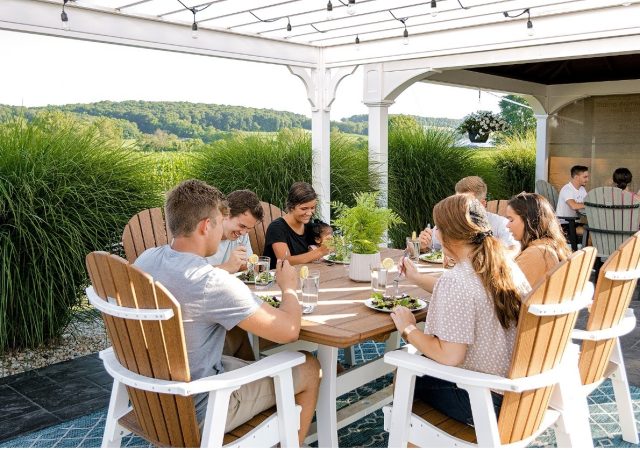 Share This Post: