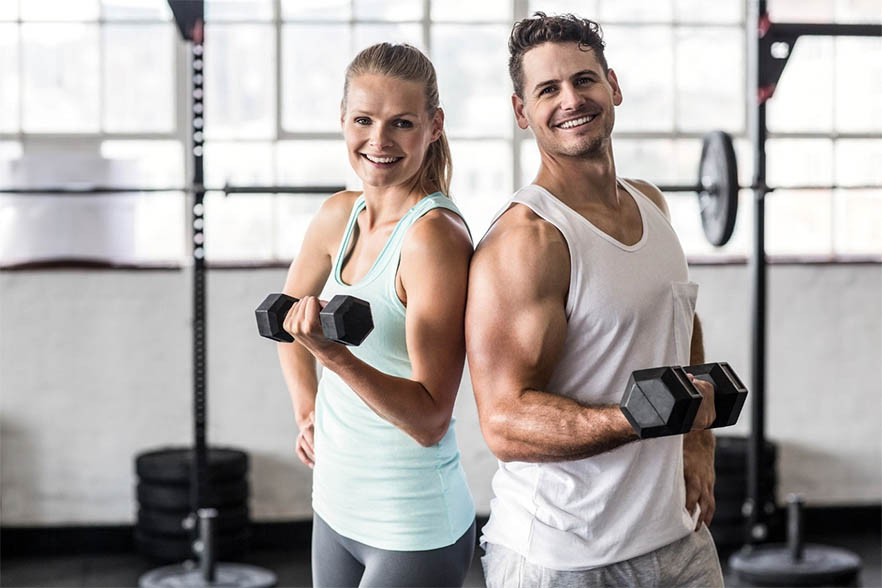 9 Must-Have Additions to Your Detached Home Gym
Nothing is as important as taking care of your health and for many people that means regular trips to the gym. However, expensive gym memberships and classes that work with your schedule can sometimes be a big challenge. This is why home gyms are one of the most popular home additions for homeowners today.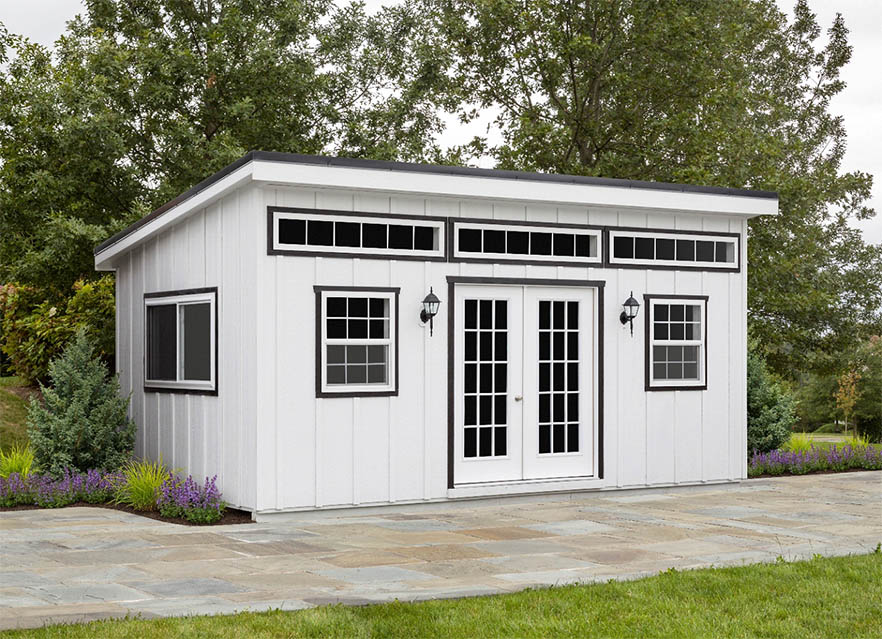 Don't have an unused extra bedroom to create the home gym of your dreams? Not a problem, a detached home gym shed can be the perfect solution for all of your home workout needs. It gives you a nearby, dedicated space away from the chaos of your home to work out, it won't take away from your interior living space and it can provide you with exactly what you need for your workouts.
The best part is, adding a detached home gym space can be easier than most people assume with the right prefabricated structure that can bring the entire gym right to your backyard. As you start to plan out everything that you want in this type of home gym, it's important to make sure you have all of the necessary features in the structure itself.
Here is our list of the ten "must-haves" for any detached home gym.
What Must-Haves Should You Add to Your Detached Home Gym?
Ready to find the perfect detached structure for your new home gym? Here are some of our favorite features that you should make certain your structure has.
Insulation
There are a lot of different types of pre-fabricated structures, and the quality of these structures can vary greatly. A home gym shouldn't just be a plywood structure you pick up from your local home store, you want to have a shed that is properly insulated.
This will help you regulate the temperature inside your home gym—and we all know how important that is. Plus, proper insulation in the ceiling, walls, and doors will only help protect your structure and help make sure it stays in the best shape possible.
Functional Windows
Windows are a must-have addition to any home gym structure, for a multitude of reasons. First, they can provide you with natural sunlight and a beautiful view while you sweat it out in the gym. You don't just want any windows either, it's important to have functional windows that you can slide or open to let in fresh air so the interior of your space stays comfortable.
Durable Roof Options
A great roof is a must when it comes to any detached structure. This will help make sure that your beautiful home gym stays protected from the elements, even if it isn't part of your home. Look for structures that allow you to choose from options like shingles, metal roofs, or hip roof options that are of the same quality you would expect in your home.
Electrical Package
Some people worry about adding prefabricated structures to their homes because they assume that these structures are nothing more than basic garden sheds. This isn't true when you partner with the right structure company as you can have so many options that will truly make your space as comfortable as the interior of your home.
One of the many things that you can add to your structure is an electrical package. With safe wiring, rough-ins, and electrical outlets, the sky can truly be the limit when it comes to TVs, equipment, and more in your home gym.
Heating and Cooling Features
No one wants to work out in a room that is way too hot, or too cold to focus in. This is why in addition to a comprehensive electrical package, it's important to outfit your new detached home gym with cooling and heating features. This can include ductless mini-split systems, window air conditioning units, space heaters, fans, and more.
Plus, with your existing insulation, it will be easy to keep this space properly regulated.
Mirrors
There is no end to the different possible additions to your home gym, but one must-have that you should incorporate into your structure is mirrors. Every great gym has plenty of mirrors or mirrored walls, but you need to make sure that your structure can support those mirrors.
This will allow you to check out your form and check in on yourself while you are working out.

Durable Flooring
It isn't just important to have a durable roof over your head in your home gym but to focus on what's under your feet as well. Durable flooring is a must-have for any prefab structure, as you won't have the same foundational support as your home, but this is even more important if your structure is being used as a home gym.
It's typically best to use a product like luxury vinyl plank that is waterproof, easy, to clean, and has a little texture to it so you don't have to worry about slipping or falling while you're working out.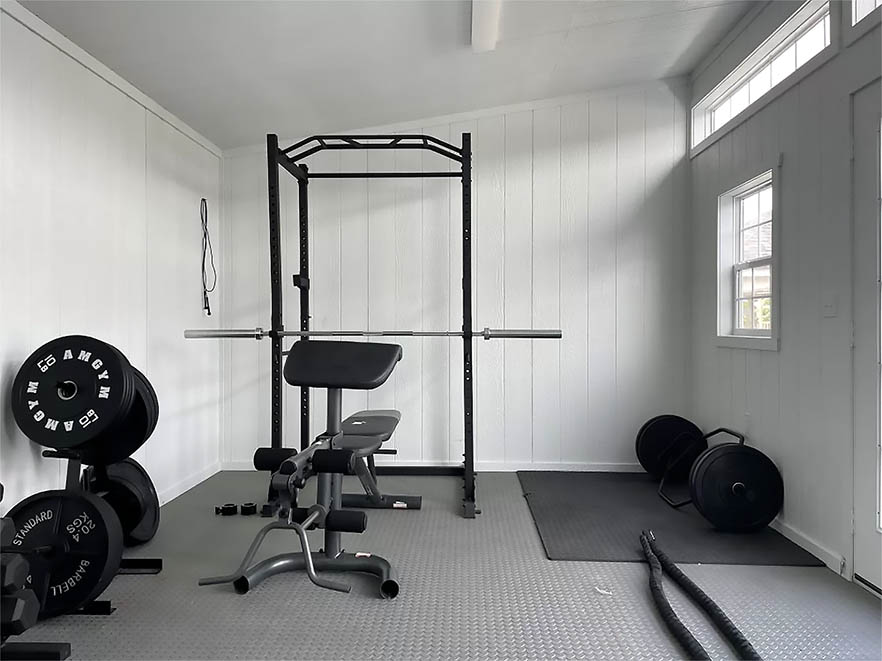 Easy-Clean Interiors
When you get a prefab structure from a reliable company that allows you to customize your entire structure's interior including the materials and finishes you have inside. While you won't necessarily use all of the same finishes as the interior of the home, you want nice finishes, paints, and materials that are durable and easy to clean as this structure won't be attached to the home so it may get dirty than the interior of your home, and it may not get the same cleaning attention as your house does.
Customizable Exterior
The interior of your home gym is important, but so is the exterior. You want your home gym structure to complement the design of the exterior of your home. This is why it is so important to choose a company that offers you plenty of exterior options to customize and choose from. This will not only help with the aesthetic look of your property but help you feel as though your home gym is truly an extension of your property. The good news is, the right structure company will be able to help you get a customized design for your detached structure that will work for you and your property.
You can find all of these features and more here at Stoltzfus Structures. Choosing the right building can make all the difference when it comes to creating a detached home gym that you will love for decades to come.
Our structures range in size and style and are Amish-made using home-quality materials. The result is a unique separate home gym that will truly make working out the best part of your day.
Share This Post: