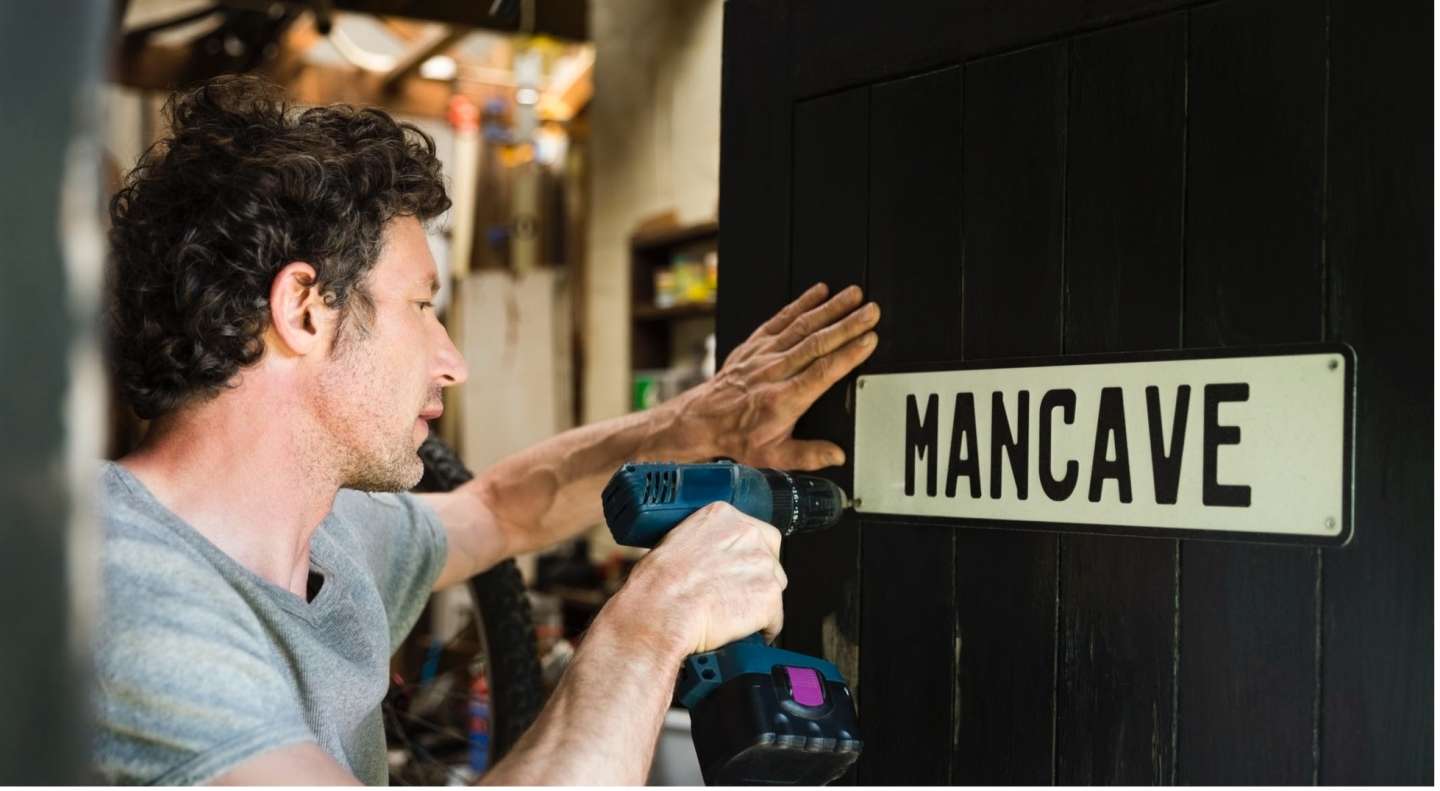 Seven Reasons to Embrace the Man Cave… and Make It Worth the Investment
The Man Cave. The concept isn't anything new. It's been a much-talked-about topic in many marriages among couples across the country. At first glance, a man cave may seem well, like a dark and dingy adult frat house. And it may not be at the top of most families' priority lists when it comes to decorating their homes.
However, even though the man cave may seem like a big investment just for one member of the family, there's more to this space than meets the eye. In fact, many spouses are finding there is a great benefit to allowing their significant other to have their man cave. In some cases, spouses claim it's good for their marriage.
However, to make sure that you have a cool man cave that your husband loves (and you actually don't mind) then the key is to make sure it is a separate space from the rest of the home.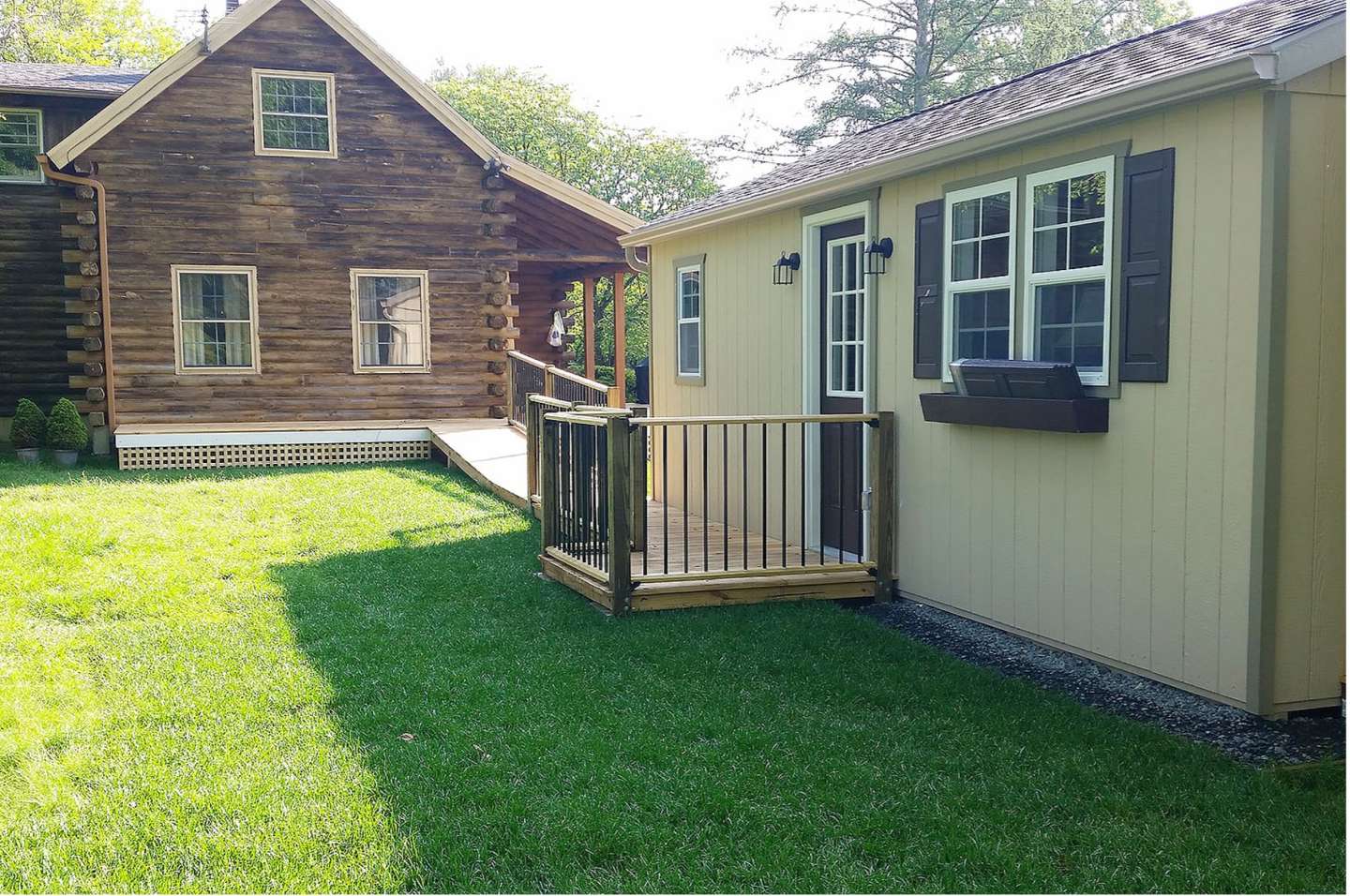 Yes, you heard that right. We're talking about more than just letting your husband take over the back basement, we're speaking of an entire room in the home that is dedicated to all things man-cave-related.
Don't sound convinced? Let us show you why a detached mancave may be just what your family needs.
Why a Man Cave is Really for Both of You
A man cave sounds nice in theory…if you are the man who will be occupying this space. However, what you may not realize about a man cave, is that it can actually be for both of you. Here are a few reasons why.
1.     It Gives Everyone Some Space
Let's be honest, no matter how big your home may be, sometimes it just feels like everyone in your family is on top of each other. When a husband has a cool man cave he likes to spend time in (or binge that show you can't stand in), it gives everyone a little extra space and freedom within the home.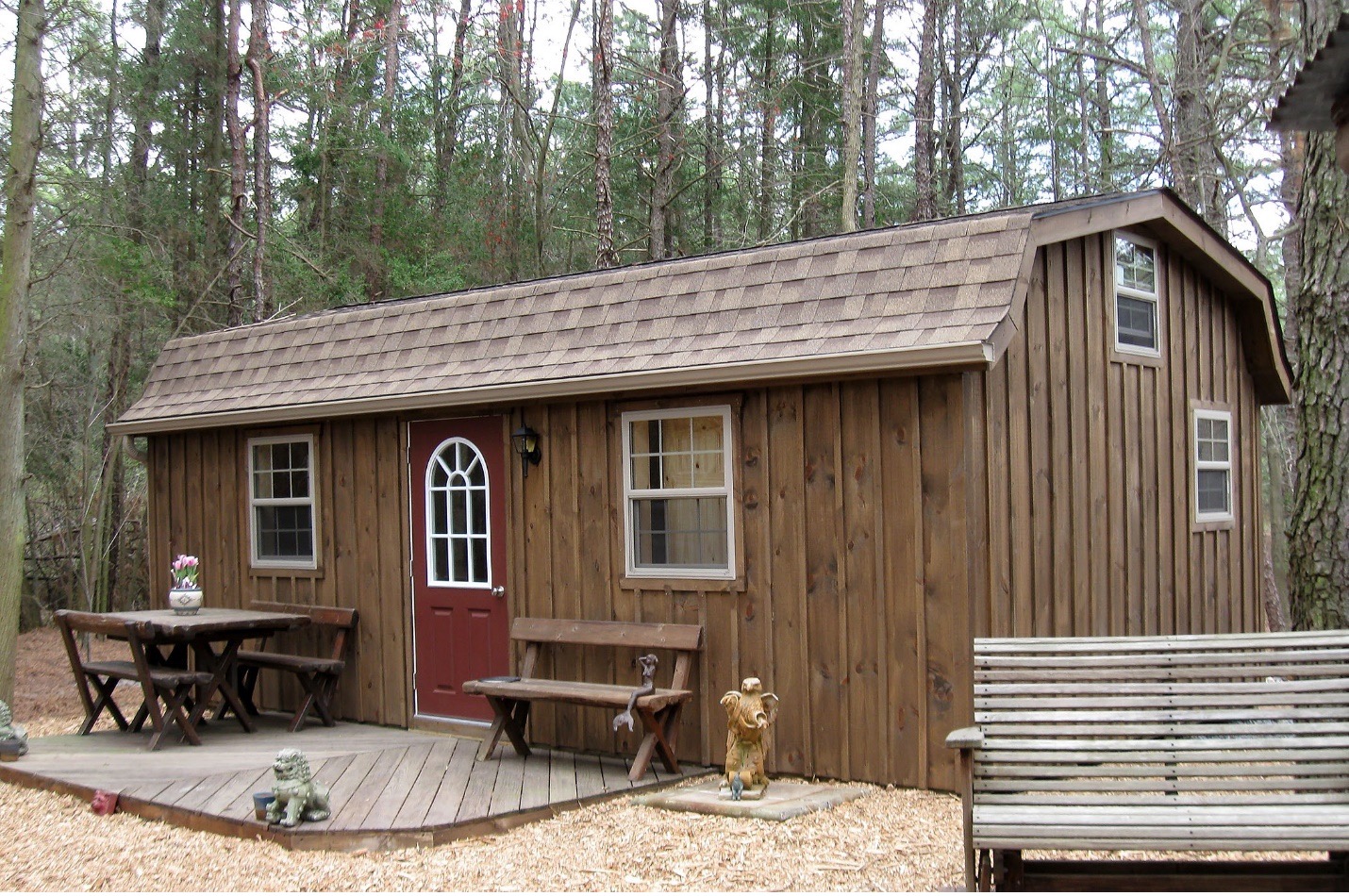 Also, since this private oasis is completely separate from the rest of the home, it's not a space that kids, spouses, or pets can easily infiltrate. It can be truly separate from home overflow.
2.     It Can Help Relieve Stress  
Everyone needs a quiet space to relax and unwind after a long day. Perhaps it's the backyard or your She Shed. It can also be a great home office. Having a little quiet space and a quiet time to decompress can go a long way for any man. After all the "mancave" doesn't just need to be about loud sports and games—it can also be about peace and quiet.
3.     It Frees Up Rooms in Your Home
Many spouses would be hard-pressed to give up a guest room or kids' playroom just for a man cave. However, with a separate space, the man cave doesn't need to take anything away from anyone. Instead, it can be an addition to your property that simply adds without taking anything away.
Plus, as cool man caves continue to grow in popularity, it is an addition that may actually add value to your home.
4.     It Finally Gives You Space for Certain Décor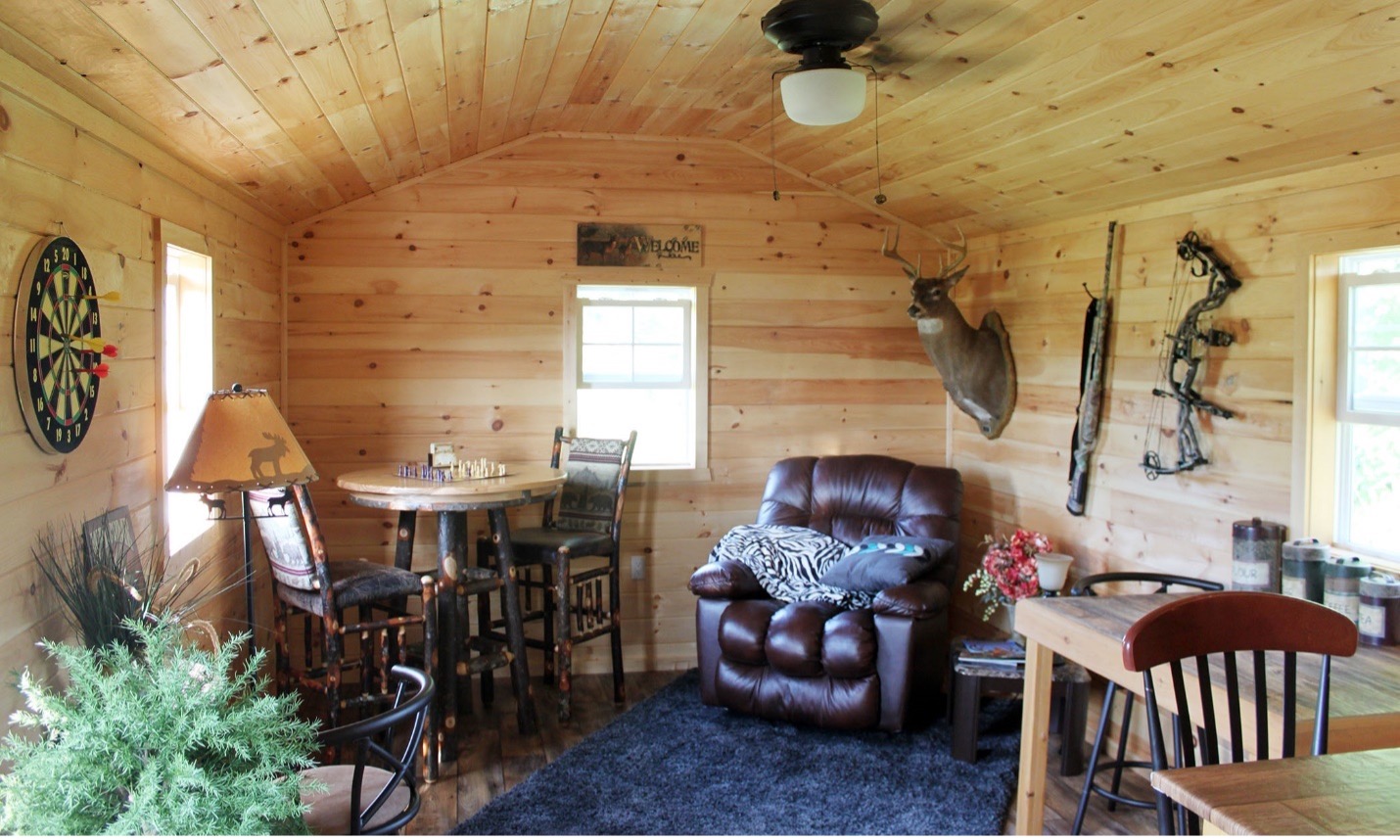 Most spouses can agree, there are certain pieces of décor that you just…don't want to be displayed in your main living area. Perhaps it was that signed poster from your husband's favorite band in the nineties. Maybe it's a 6-foot poster of his favorite sports hero. The man cave is the perfect place to put those pieces of décor that you don't want to give away, but maybe don't want to display as part of your home's aesthetic.
5.     It Provides You with a Fun Game-Day Space
Whether your husband is a fan of early F1 races or the whole family likes to gather and watch Saturday football, it's nice to have a dedicated game-day space. The man cave can provide just this, especially since you can get prefab structures outfitted with all of the electrical components you need for premium streaming.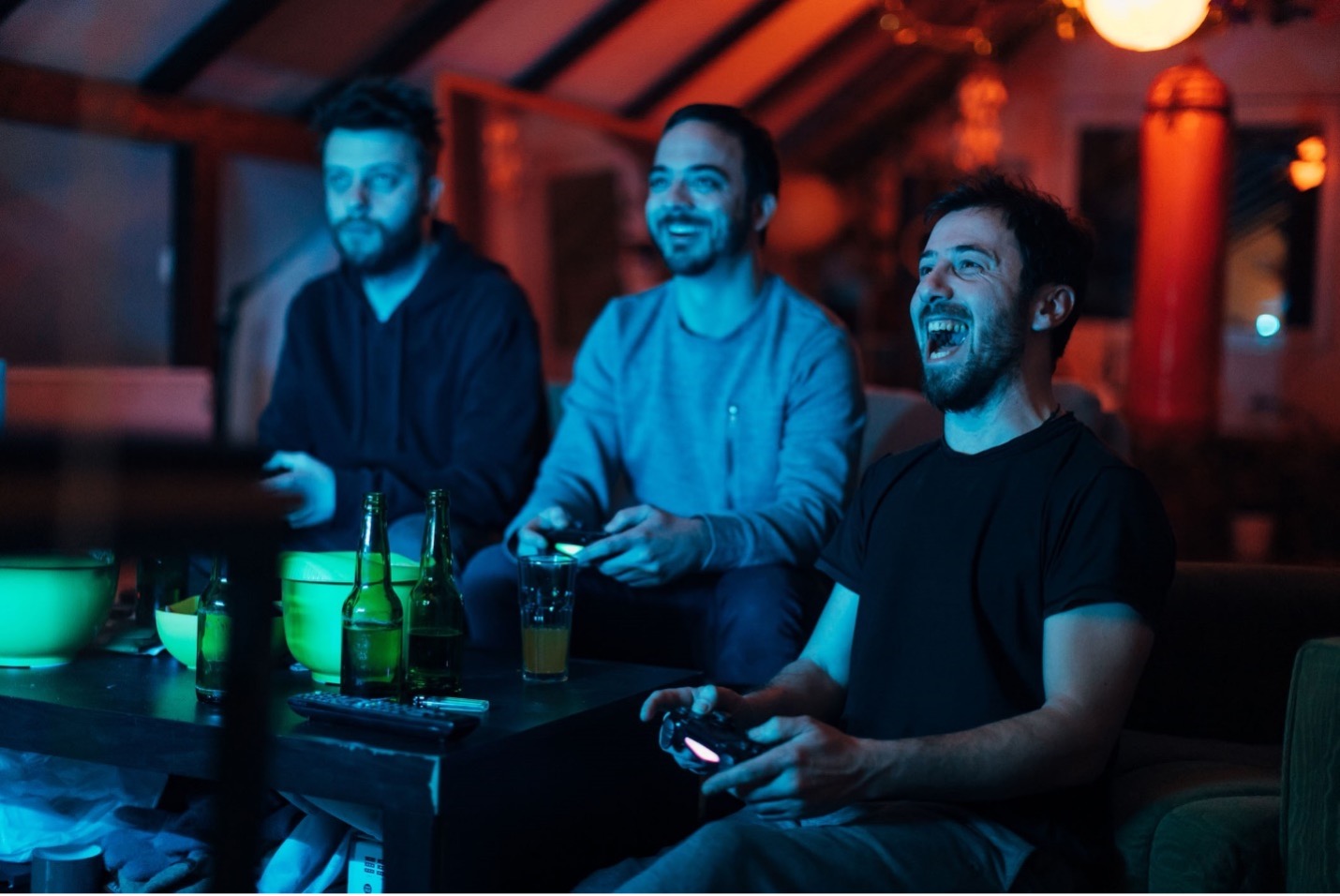 Mancaves can be used by everyone in the family or be a fun space to gather for special events like this!
6.     Your Projects Will Finally Have a Home
A man cave is a great place to sit back and relax, but it can also be a place for all of those pet projects that your husband tends to take on (and maybe doesn't finish as fast as you would like). A separate place from the home can be a great place for power tools, projects, and a workshop that you would otherwise not have room for in the home.
7.     It Provides You with Much-Needed Storage
Honestly, who doesn't need a little extra storage in their home from time to time?  If you have a husband with extra coolers, fishing gear, sports equipment, power tools, and everything in between—then a man cave can be a great space to make sure those items have a home of their own.
Now, all you need to do is make sure you have the right property to
How to Choose the Right Structure for Your Man Cave
So, you've been sold on the idea of a man cave for your property—great! Before your husband starts shopping for Kegerators and sports memorabilia, it's important to focus on the structure itself.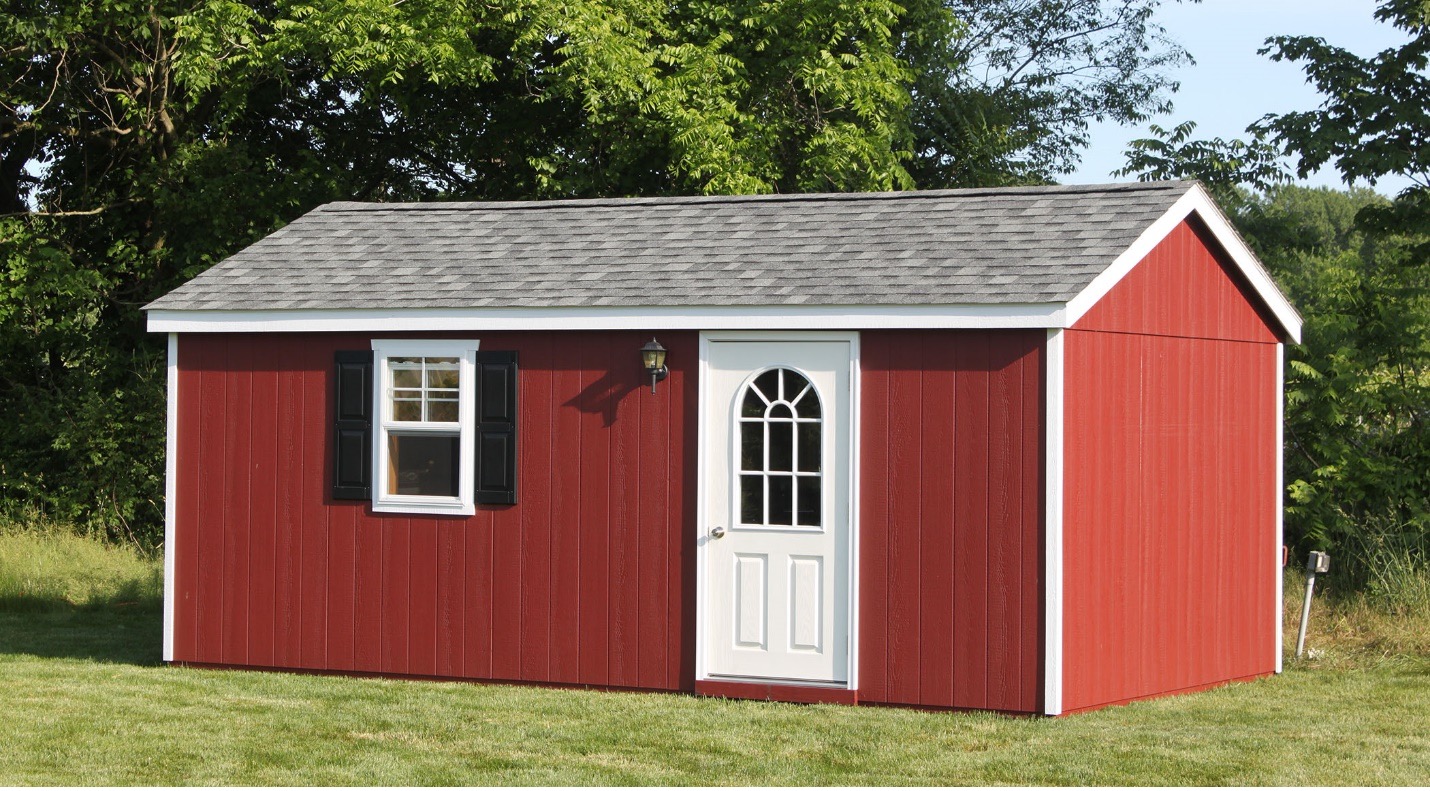 The right structure can make all of the difference in your man cave and will help ensure it is a durable and reliable structure that will actually add value to your property (and won't be an eyesore to look at). Here's what to look for when shopping for a separate man cave structure.
Quality flooring options that are durable and easy to clean, such as vinyl.
Heating and cooling options to help keep the space comfortable.
Customizable exteriors to ensure it matches your home's aesthetic.
Interior electrical options to help bring in the comforts of home.
Insulation to help with temperature regulation for a comfortable hang-out environment.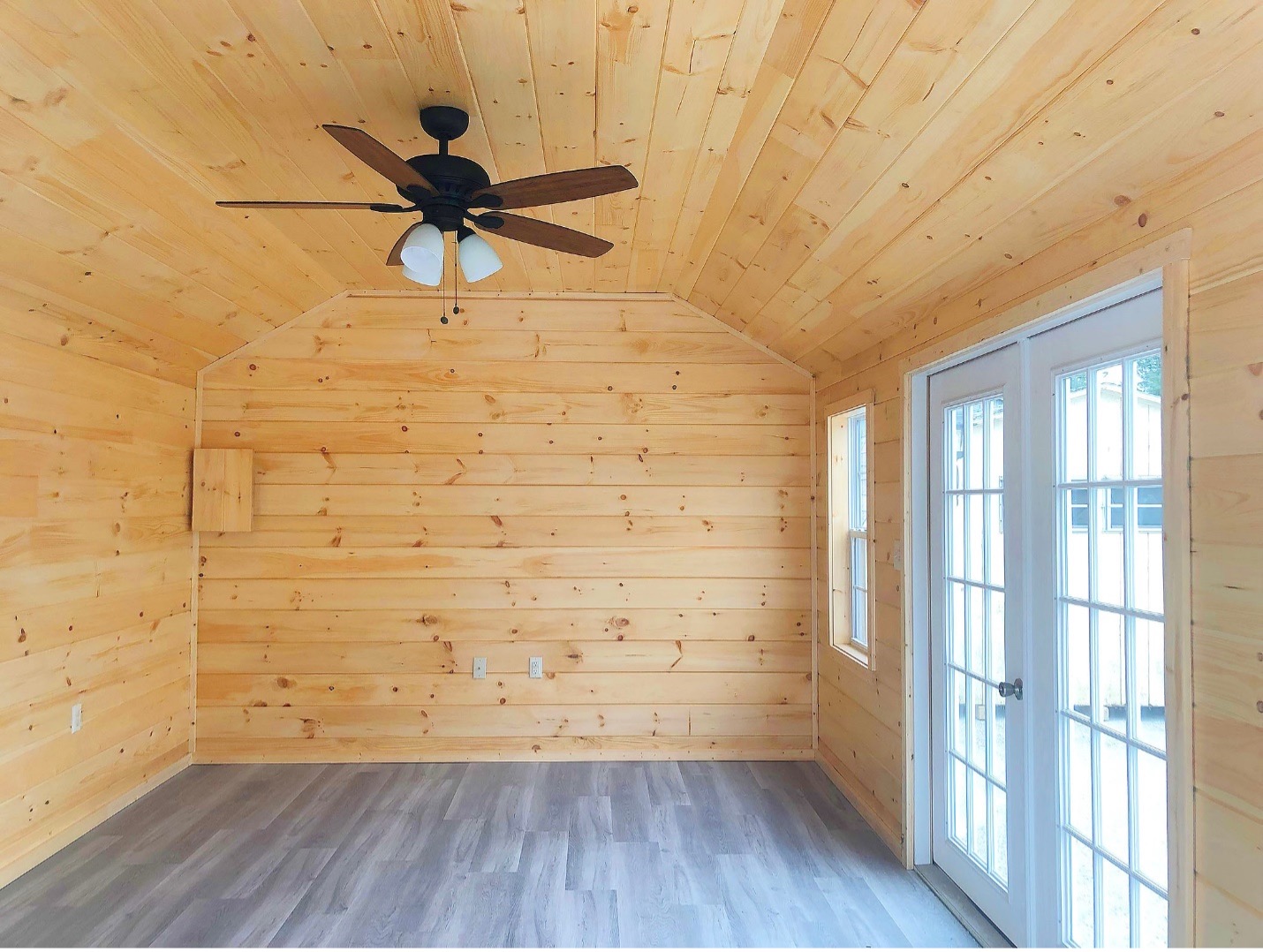 You can find all of these features and more here at Stoltzfus Structures. Choosing the right building can make all the difference when it comes to creating a man cave that is functional on the inside, beautiful on the outside, and meant to last.
Our structures range in size from 10' x 12' to 14' x 40' and are Amish-made using home-quality materials. The result is a unique separate structure that will be the oasis that every man will be happy to call his "cave" away from home.
Learn More About Our Man Caves – Get Pricing HERE
Share This Post: