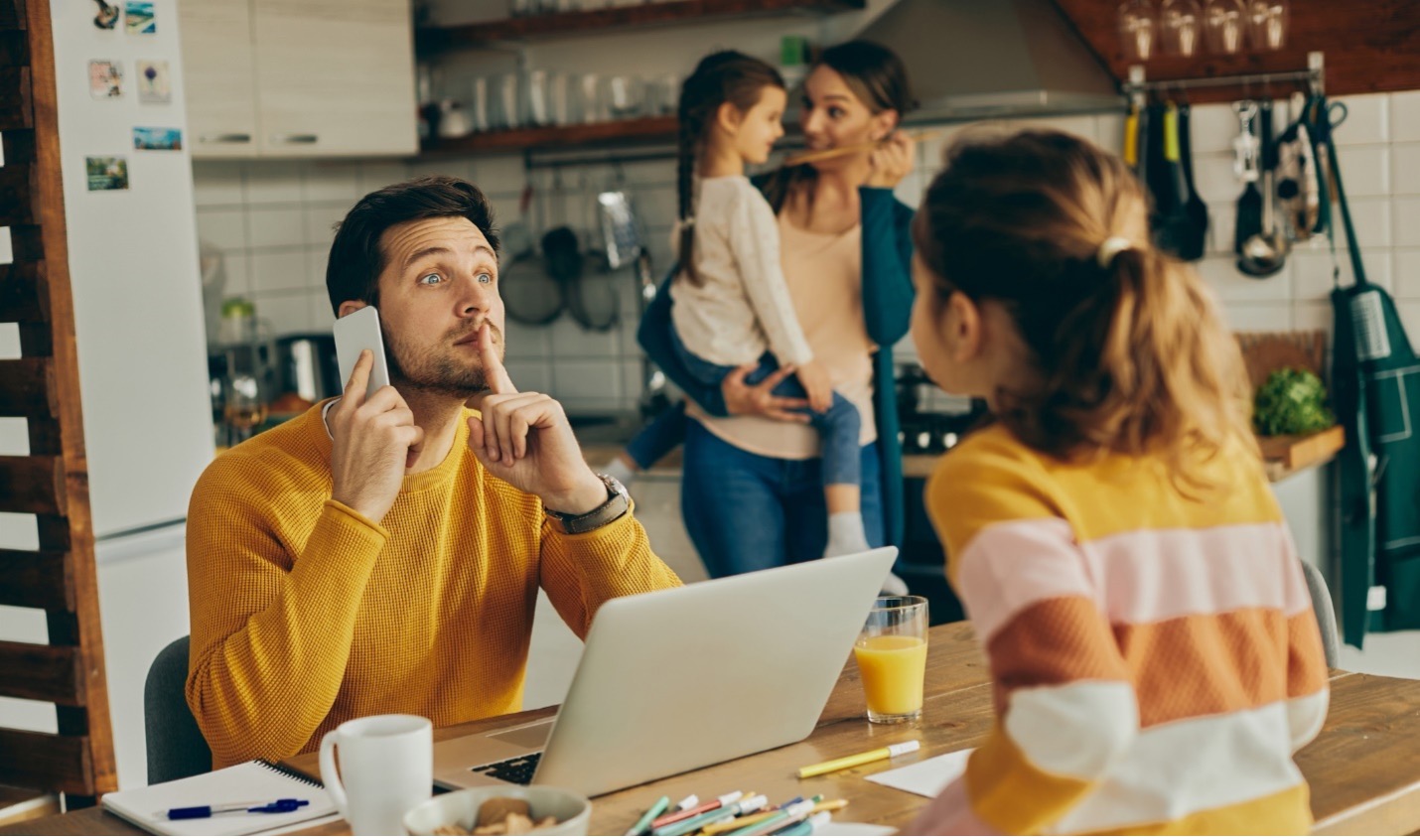 Your Detached Home Office: The Key to Finally Getting More Work Done
When more and more people began working from home, many of us came to the same realization: we needed a quiet home office. While dreams of peacefully working at your cluttered kitchen island while sipping your coffee and meeting your deadlines may have seemed nice—the truth is, it's hard to separate work life from home life.
However, many times, even having a set room in the home isn't enough. While you can shut the door to the chaos of your home, the mess and stress often still find their way in. This is why so many people who have to permanently work from home know that they need a little more privacy when it comes to making their workday as productive as possible.
This is also why more and more people are turning to a detached home office to finally get more work done.  The good news is, this doesn't mean you need to get permits and build a brand-new building on your property. There are fantastic prefab structures that you can have delivered to your yard that will bring you all of the comforts of home, in a completely detached structure.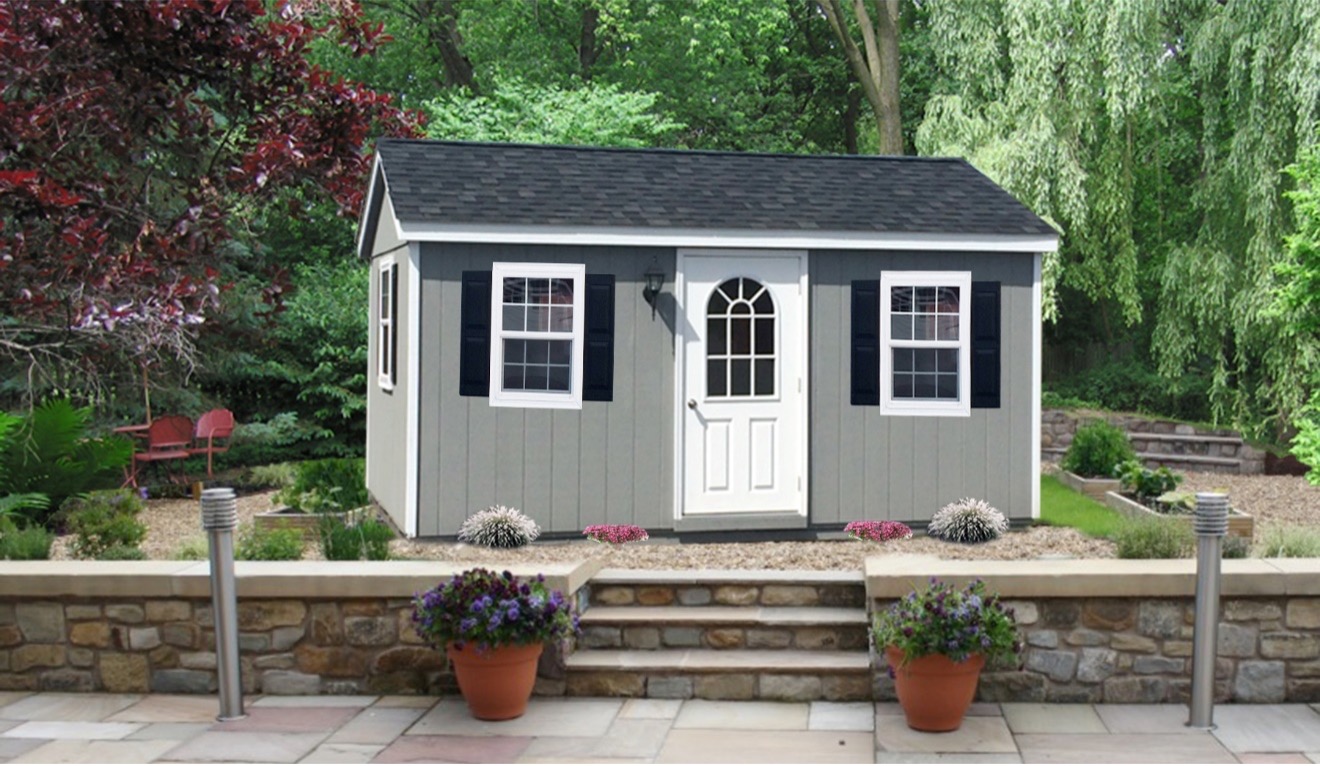 If you're thinking this could be the right option for you, then take a look at our top benefits of having a detached home office.
What Are the Benefits of a Detached Home Office?
If you are on the fence about adding a detached home office to your property, take a look at some of the best benefits of adding a structure like this to your home.
1.   It Will Keep Your Work Life and Home Life Separate
When you truly work from home, it's so easy for your home life and your work life to sort of…bleed together. This can make it hard for you to turn off your work brain and turn on your home brain and find that type of work/life balance you get when you go into an office.
By having a completely separate structure to work in, one where you can close the door behind you, it will be easier to maintain that balance.
2.   It Gives You Your Own Space
Sometimes to get your best work done, all you need is a little privacy. A space that is your own. A creative environment where you can focus and do your best work, or just a quiet space that feels comfortable for you. A separate home office will give you the solitude and privacy that you need.
3.   It Frees Up Rooms in Your Home
One of the bigger downsides of adding an office to your home is the fact that it takes up space. Typically, this is a much-needed space in your property. Taking up an entire bedroom for your home office can take away valuable space that other members of your family may need.
With a separate home office space, your four-bedroom home can stay a four-bedroom.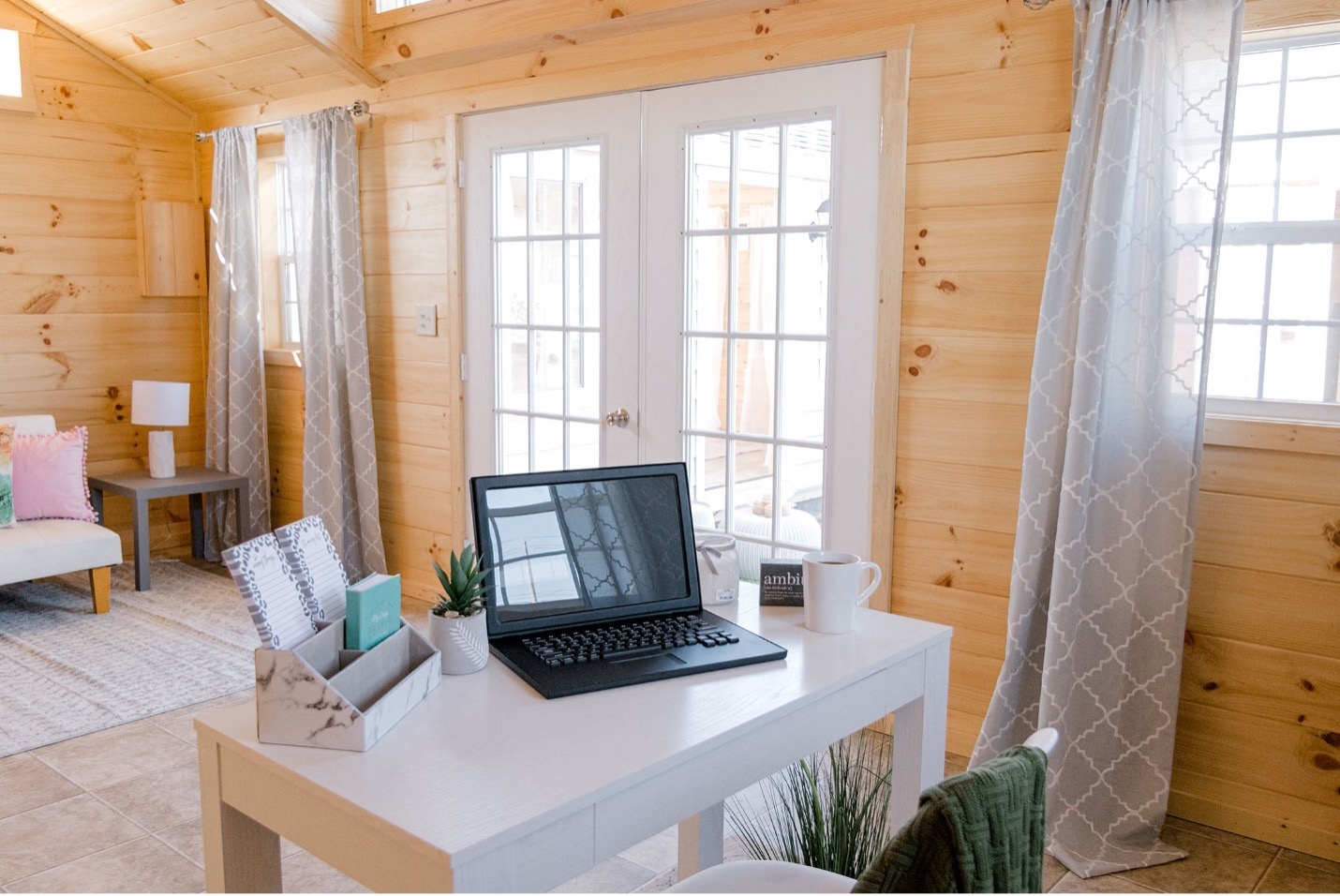 4.   It Gives You a Private Space to Meet Clients
If you have a work-from-home job where you sometimes also need to meet with clients in person, it can be a little uncomfortable to invite them into your home. With a separate structure, you don't have to worry about cleaning up laundry or putting your dogs away when you want to invite clients over.
This gives you a little more privacy and less stress when you need to meet with clients in person and this way they won't need to be in your home.
5.     Provides You with More Fresh Air and Natural Light
There is nothing that can give you a little serotonin boost during the day, quite like seeing some bright sunlight and some fresh air. With a separate structure away from your home, and one outfitted with plenty of windows, it's easier to bring a little of the outdoors inside and give yourself a boost during the workday.
6.   Minimizes Distractions
Perhaps one of the most difficult parts of working at home is all of the distractions. The laundry basket that's been on the couch for a few days, the lure of the TV, those chores you didn't get done over the weekend. It's hard to focus with so many distractions around.
With a separate home office, you can minimize these distractions by completely removing yourself from this space while you work.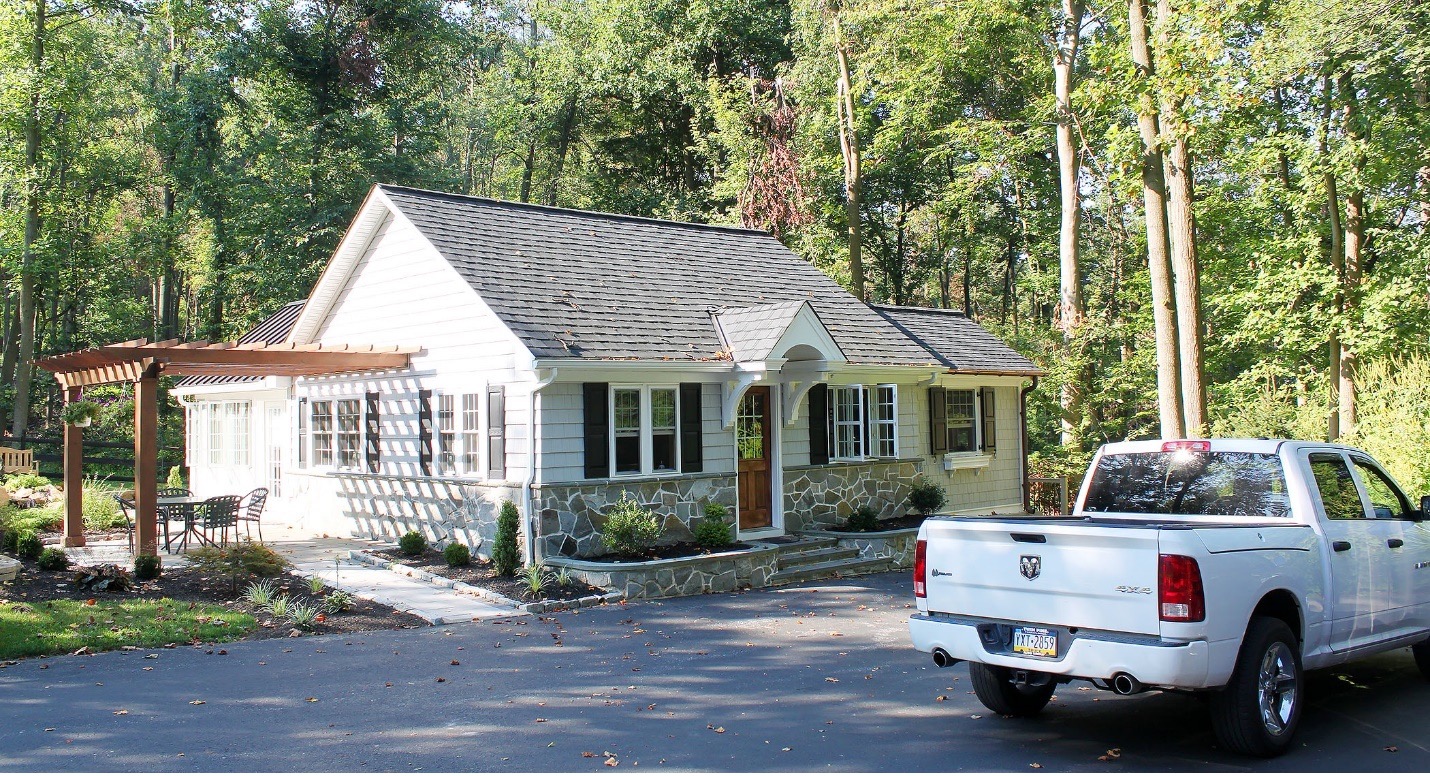 7.     It Can Increase Your Property Value
More people than ever before are working from home and there are no signs that this trend is slowing down. Many companies are continuing to keep remote work policies that they put in place during the pandemic. With this in mind, adding a beautiful, dedicated work-from-home space to your property can make your home more valuable and attractive should you decide to sell it in the future.
8.   Allows You to Add More Storage
It often seems that no matter how much space you have, you are always on the hunt for more storage. A separate structure can give you more space for your work storage needs without taking up the valuable storage space in your home. Whether you are storing samples, client files, or products you're ready to ship—storage is a hot commodity, and your separate structure can give you the storage you need.
How to Choose the Right Structure for Your Detached Home Office
A detached home office should be just that—a home office. It's more than just a shed for your backyard. You want a space where you feel comfortable and where you can relax and focus on work, nothing else.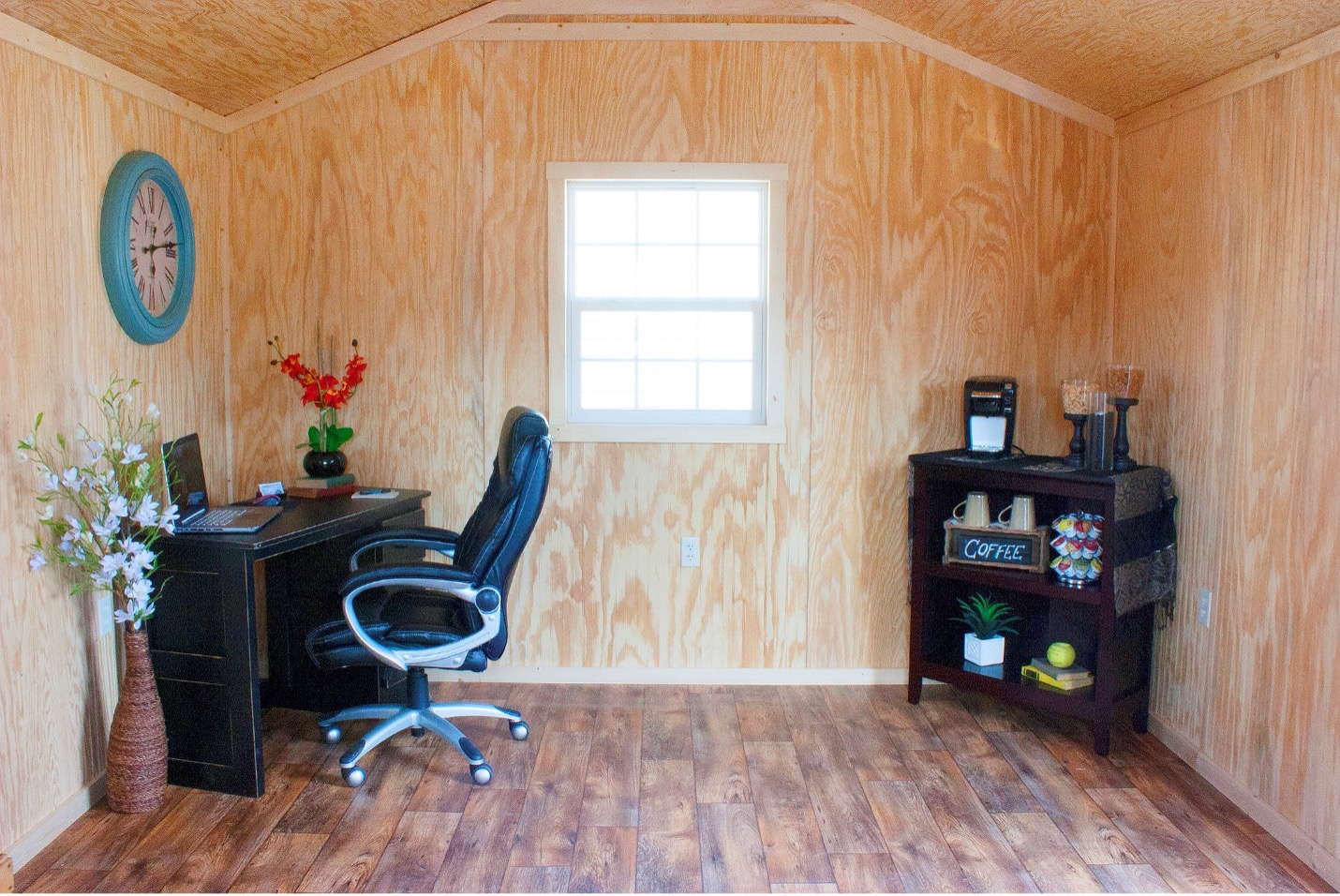 With this in mind, here are a few things that you should be looking for as you shop for a structure for your new detached home office.
Home-quality flooring options, including vinyl plank.
Heating and cooling options.
Customizable designs to help you create a look you love.
Interior electrical wiring.
Exterior features such as window boxes and shutters add style to the structure.
Insulation to help with temperature regulation for a comfortable work environment.
You can find all of these features and more here at Stoltzfus Structures. Choosing the right building can make all the difference when it comes to creating the type of home office you need to get serious work done. Plus, we have a variety of sizes, styles, and options so that your structure will not only fit your home office needs but it can also match your property's existing aesthetic.
Learn More About Our Prefab Home Office Buildings
Get Pricing HERE
Our structures range in size from a compact 10' x 12' to a sprawling  14' x 40' size. Plus, all of our home-office-ready sheds are Amish made to the highest quality standards. This means, once your new detached office is in place, all you need to worry about is getting your latest work deadline done.
Share This Post: