Customer Testimonials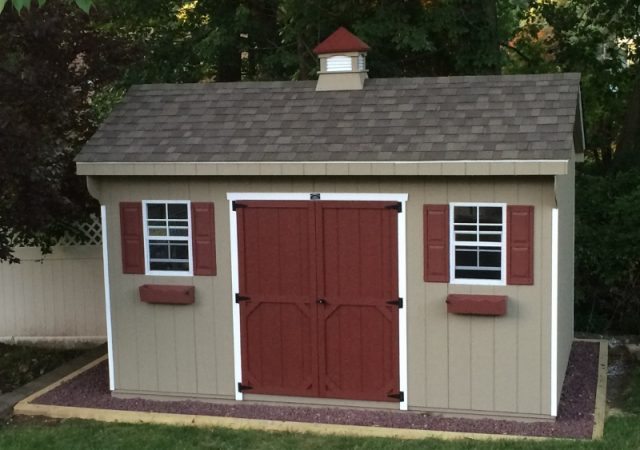 I had researched Sheds for about 6 months… I looked at many websites and visited a number of places to see sheds in person. There truly is a lot of difference in the quality of the material and workmanship involved. I came across your website and was impressed with what I saw… then found out my cousin in Central NJ had just bought a shed from you and was very satisfied. I ordered a  that needed to be built on-site. The entire process was a breeze…. As soon as I submitted my order, your Sales Manager –Heidi, called me to review and made some great suggestions. The team that came to build and set up my shed were great guys. The shed was up and complete in 3 hrs !!!! Truly impressed with the product, process and people. Thanks !!
George O'Rourke, Cedar Grove NJ
---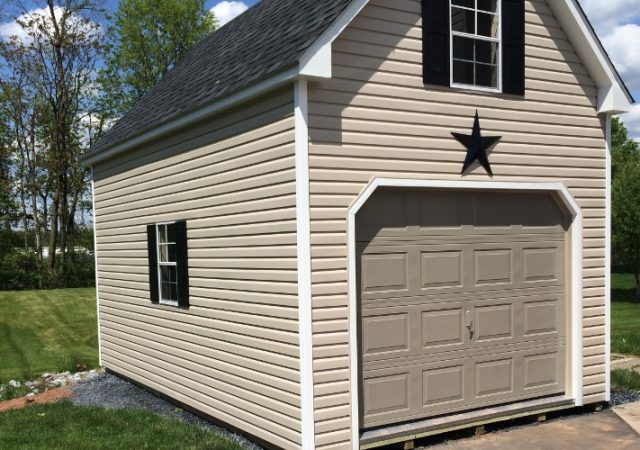 Jonathan,
I just wanted to thank you for the wonderful shed. I am very pleased. Your guys did a wonderful job and even hung my star. You guys are the best!
God Bless you and your Family. From my house to yours.
Regards,
John Diffenderfer, Middletown PA
12×20 2-Story A-Frame
---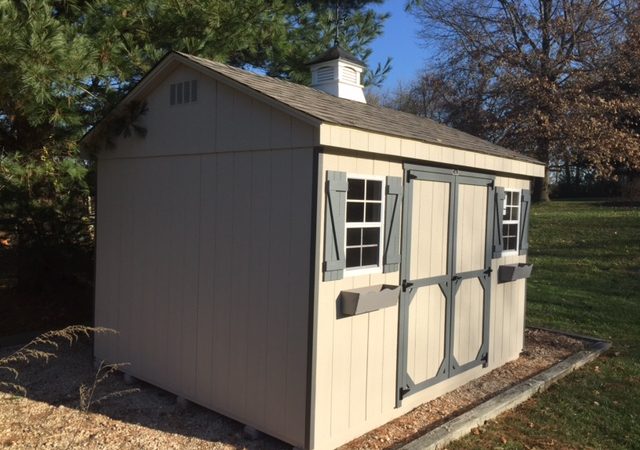 Hey Junior, thanks for checking in.
The delivery went great.  Moses was outstanding. It was impressive watching him maneuver the Mule up our long driveway, around tree branches, and then through a gap in our bushes. He was very conscientious, being very careful to make sure we were happy with the placement.
The shed is fantastic – so well built!  I put on my Facebook, "In case of a hurricane, I'm going to the shed!"
We took one of the brochures that showed the pergolas that you build. We have a pool so you'll see us again the summer of  '17!
I've attached some pictures.
Best,
Chris & Rosie, Lincoln University, PA
---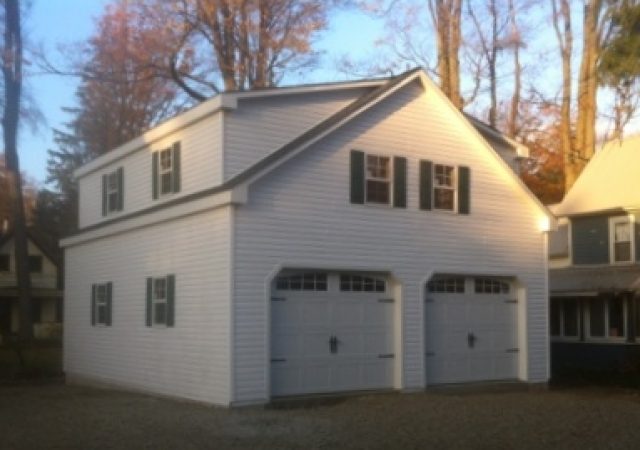 Hi Mark,
We like our new garage a lot.  Dan who trucked the building to Lily Dale impressed us with his expert placing of the sections on the concrete pad.  The finishing crew was equally impressive.  They worked hard with care and agility. Daniel, the leader, has a heart full of joy.  It was a pleasure to meet him.
Many people in Lily Dale have praised the building.  It is the first new building on the grounds in many years.  Many of the structures were built in the 1890's, including our cottage next to the new garage.  Daniel says the Enforcement Officer left smiling; that is always a good sign.
So our report very positive, and we are well pleased.   The abundant snows we get here will soon be testing
the strength of the building.  I believe we will do well.
Thanks for all you did on your end to bring about this happy result.
Best wishes,
B. White, Lily Dale NY
24×28 2 Story A-Frame
---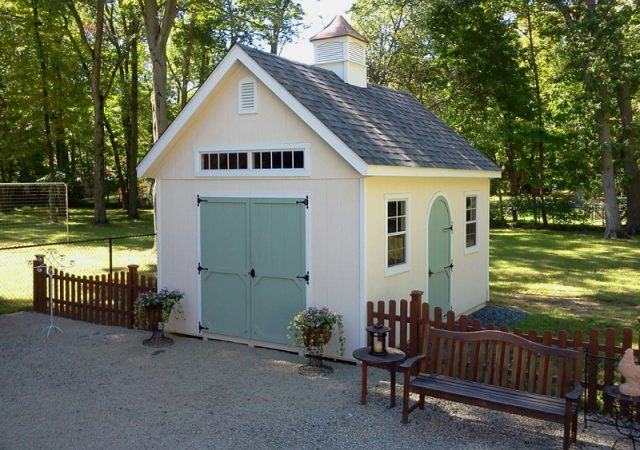 I am super thrilled with my Stoltzfus Shed!  Throughout the whole process, Junior was so Patient and Professional while handling my million questions!
My shed was delivered as promised and I cannot say enough about the quality of the finished product.  I can't wait to order my next one!  Thanks so all for a seamless transaction!
Gina Marie Delia, 12 x 16 Garden Elite Shed
---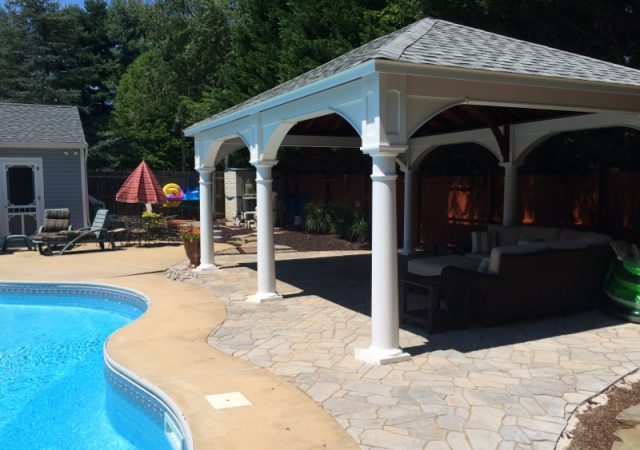 We are so totally thrilled at this 16×20 pavilion!!! It is so much nicer and intricate and detailed than any picture we viewed previous to the project!!! We love our pavilion!!! It is so nice and cool under it even on the hottest days and we have lots of space and visitors to enjoy it in the next several weeks with a reunion and our grandson's first birthday party!!! Thank you so very much for helping us with our ultimate dream outdoor space!! It is exactly what we were looking for and so much more!!! Your building team was so courteous and friendly and we felt comfortable with them at our house. Also they were confident in the project as well. I would use this company in the future any time!! I believe one important thing to note is this company responds back immediately when called I am so amazed about the great communication!!!! That does NOT happen with ANY other company. We also liked that your company appears to be a Christian company so we feel bonded with that aspect as well. Thank you for serving us!!
Linda A., Churchville, MD
16 x 20 Traditional Vinyl Pavilion
---
All Stoltzfus employees,
The "Barn" is wonderful! We are so happy with the quality. Every joint is so tight. Our little Yorkie dog danced around inside it. He was making happy noises we never heard from him before. It was funny. The entire staff at your facility made this shed shopping experience very pleasant! Inside your office, walking around the lot looking in at the people building, the delivery and the roof-raising crew, YOU'RE ALL GREAT PEOPLE! Thanks for everything.
May God continue to Bless All of You at Stoltzfus,
Doug Guentter, Hatfield PA
12×20 Hywall Elite
---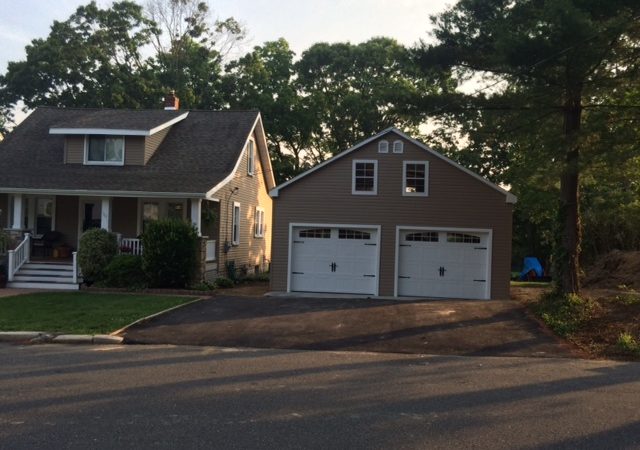 Jonathan,
I wanted to thank you and your crew for the great job you guys did and our beautiful new garage.
It matches the house perfectly and we couldn't be happier.
Sorry for all the drama with the inspector but it definitely worked out better in the end.
Thanks,
Jay & Crystal Tuno, Glassboro, NJ
24×28 2-Story A-Frame
---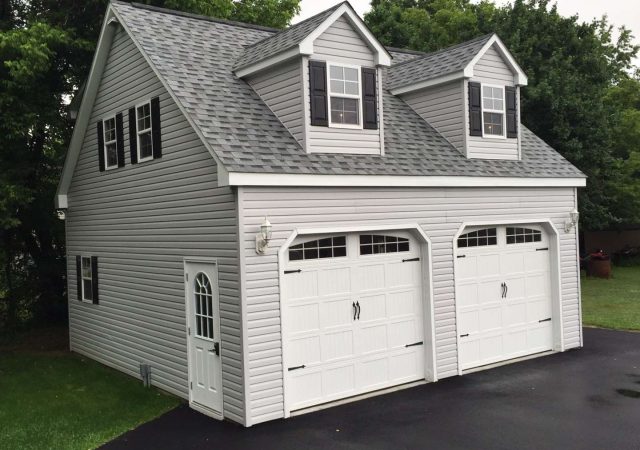 Jonathan,
For years, we struggled to find the right balance between a spectacular garage and the right affordable price. After careful research and proper planning, I could not be any more excited about the garage you and your crew provided to our family. In less than 3 days, I had a fully built and operational garage that I had only seen in pictures and magazines.
The craftsmanship, professionalism and overall experience have been beyond what I would have expected. The crew was prompt and worked very efficiently, and each time I called into the main office everyone was more than accommodating with my multiple questions.
Lastly, John Dienner was an absolute pleasure to work with. Start to finish and all the detailed planning in-between this was a very wonderful experience leaving me and my family with a garage built to last.
Attached you'll find the present image of our garage fitting in very well with our daily lifestyle. Thanks to you and your team, we're very happy with the structure!
Frank N. Hughes, Woodstown, NJ
24×24 Carriage 2-Story Garage
---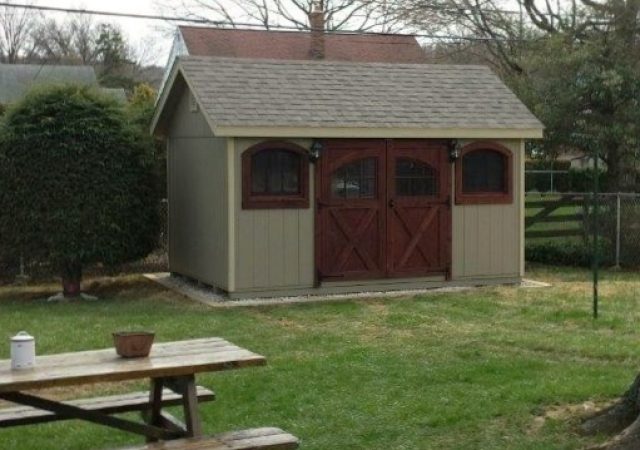 Good morning Brittany,
The guys did a great job assembling my shed yesterday and Jake's Firm Foundations did a great job as well. I am very pleased with the entire process that started with you and ended up with I think his name was John, Leroy and Arlen completing my shed. When anybody asks me about a shed I will do as I have been doing since I purchased my 10′ x 20′ years ago and now my 10′ x 14′ Carriage style I will tell them Stoltzfus Structures is the way to go.
Thanks to all,
Fred, Reading, PA
10′ x 14′ Carriage style
---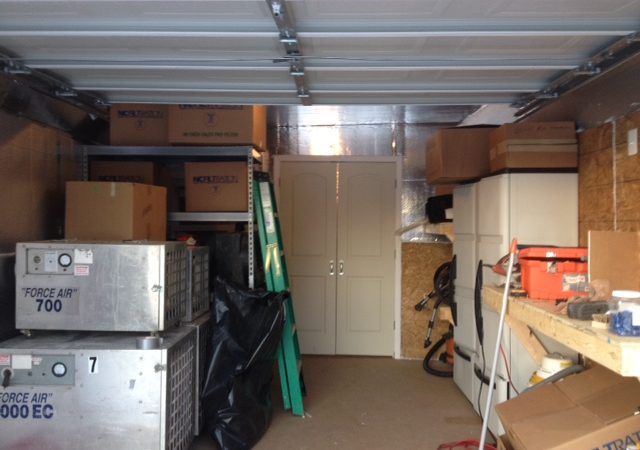 My garage/workshop was insulated with R13 batt and foam onto the upper walls and ceiling. We constructed a "hot room" where we store all of our mold remediation products which can not freeze. My guys & I love it. Truly an affordable solution to a major storage problem.
Richard Diller, MoldStoppers of MD.
---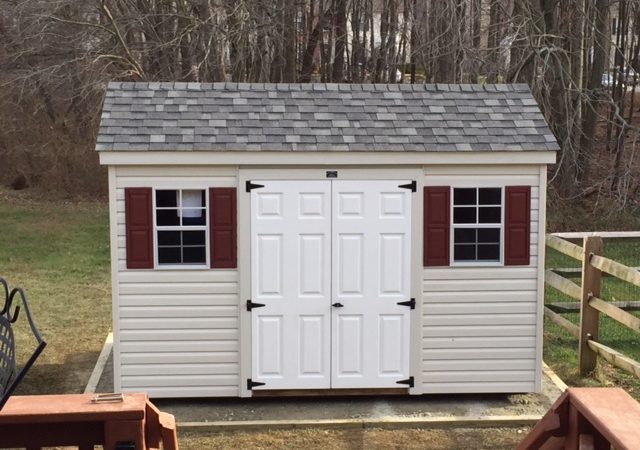 Peter,
We love our shed! All of us are beyond pleased. And the gentleman who delivered was outstanding and efficient. My husband and my father went overboard with the pad and the guy (I feel terrible that we didn't catch his name) went above and beyond to make sure they were happy with how and where it was placed. I'll be honest, I kept hoping there was someone in the truck to help him but he was phenomenal! We will definitely be referring you all to our friends looking for sheds.
Happy New Year!
Lauren Taylor
---