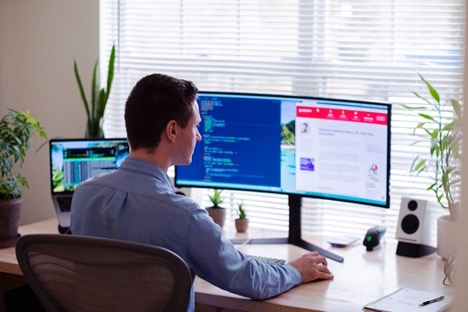 Converting Your Garage into a Beautiful Home Office
Whether you predominantly work remotely or run a home business, having a home office provides you a space free of distractions, improves productivity, and helps save on taxes. If your garage is a place primarily used for storage or is simply unused, it can serve as the best location for your home office. With good planning, basic handyman skills, and some assistance from professionals your workspace will be ready in no time. Here are some simple steps on how to build a small home office in your garage.

Design the Layout
The design of your office will depend on how you plan to use it. If using alone, you can add furniture and decorations as you choose. Conversely, if you expect to regularly have clients visit or share the space with others, appropriate considerations need to be made.
Before you start making any changes it's advisable to have an architect review your garage for its structural stability. Additionally, garages are known to have small or no windows, allowing for limited natural light and insufficient ventilation. Opt to construct a large window ideally on the wall opposite to your workstation or replace your garage door with French windows. To improve insulation, a layer of drywall can be added as well.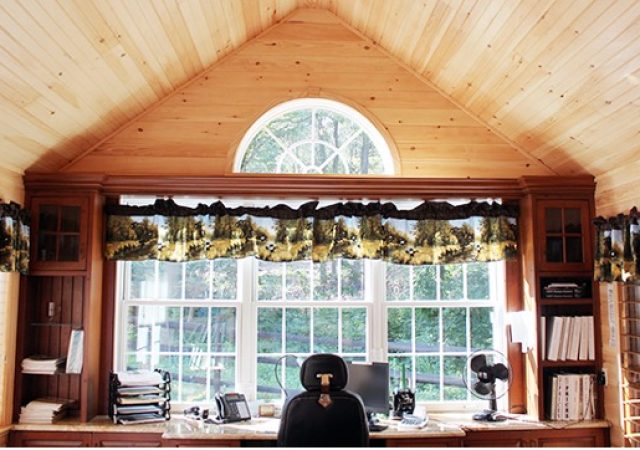 Before making these changes, consult with your local planning authority and obtain any necessary permissions.
Make the Space Functional
As you will be spending the majority of your day in the office it must contain all amenities needed to provide you with a good working environment. Here are a few essentials to keep in mind:
Ergonomic furniture: According to Image Works, ergonomic furniture helps to maintain a healthy posture while working by providing necessary support to your back, neck, and arms. This can include comfortable yet affordable office chairs, stand-up desks, padded keyboards, and more.
Reliable Internet Connection: If the Wi-Fi signal to your garage is weak, consider relocating the router closer to its entrance. Similarly, you can install a booster to strengthen the reception to your office or make provisions for an ethernet cable to be connected to your computer directly from the router.
Proper Heating and Cooling: Expanding your HVAC system to the garage can be a costly affair. Consider investing in a portable air cooler for the summer and space heaters for the winter.
Personalize Your Office
Once all necessary modifications are complete and your furniture has been moved in, take some time to add some personal touch to your office space. Popular personalization options include:
Add extra lighting to your workspace, such as a portable adjustable desk lamp, wall sconces, etc.
According to WeWork, having indoor plants in an office improves productivity, reduces stress, and helps improve air quality. Cacti, Pothos, Spider plants, and Jade plants are some of the best options for selecting your green office companion.
Hang a few decorative paintings, pictures, or motivational quotes around your office. A good decoration can also serve as an excellent background while attending video calls.
Find grasscloth wallpaper to give your garage walls a luxurious and elegant look and finish.
A garage (or shed) office allows you to write off expenses like utilities, mortgage payments, property taxes, and more as business deductions. Additionally, these can also be clubbed with other tax benefits you receive as a small business owner helping you save a significant amount of money.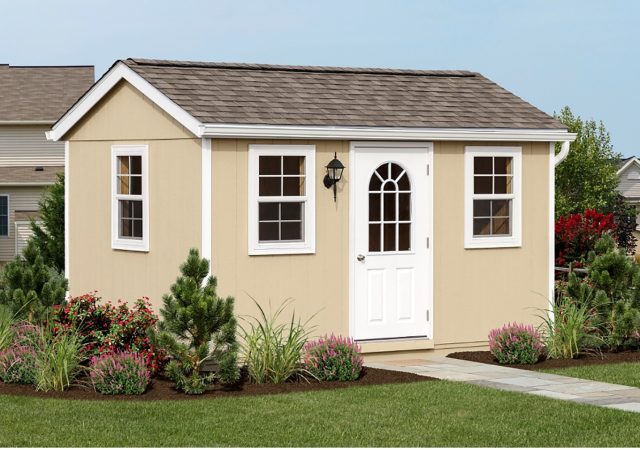 There are certain criteria one needs to meet to be eligible for these deductions, such as:
Your office needs to be the principal place of conducting business i.e you cannot use it as a second location to your main office elsewhere.
You need to use your office solely to work or manage a business, it cannot be used for any non-work-related activities such as family gatherings, used as an extra bedroom, etc.
The process of filing for a home office tax deduction can be complex to do alone as it requires meeting various legal criteria and paperwork. Hiring a tax expert will help streamline the process and ensure you make the most of deductions.
Explore Payment Options 
Perhaps you've read these suggestions and are interested in pursuing them, but you're not sure how to actually pay for these improvements. Luckily, you have options, like funding your improvements with a side hustle. If you have a FHA mortgage, you may also consider an FHA streamline refinance, which can make your mortgage more affordable – and allow you to invest what you save into garage modifications.

In a nutshell, a garage office provides you with a distraction-free space within the comfort of your home, making it easier to balance between personal and professional responsibilities.
Take a Virtual Tour HERE.  You won't believe this is a backyard shed!
Trust Stoltzfus Structures to build high-quality and carefully designed outdoor structures on your property. Call 610-593-7700 to discuss your needs!
Share This Post: