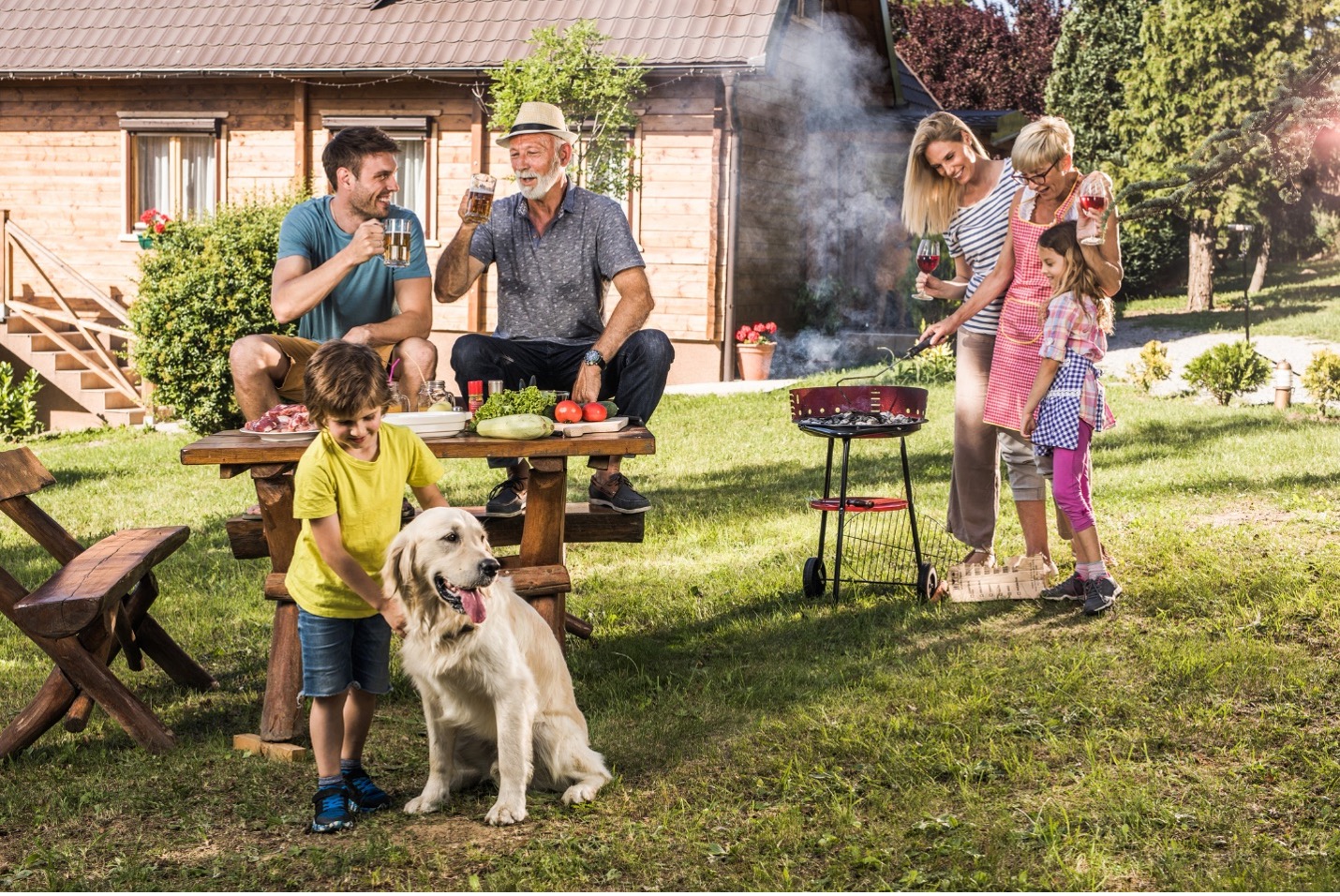 5 Backyard Tips to Keep Your Pet Safe
Your backyard is one of the main parts of your home and property. It's a great place to spend time with family and friends, while enjoying the beauty of nature. You might go swimming on a warm day, have a fire on a chilly night, invite friends over for a cookout, play catch with your kids, and so on. Likewise, your backyard is one of the best places to spend meaningful time with your pets! However, is your backyard pet friendly?
Here are a few pet safety tips to make sure your backyard is ready for you and your furry friend to make the most of your quality time together outdoors!
1. Put Tools and Toys Away
The first step to make sure your backyard is pet friendly is to make sure you don't have any tools or toys laying around in the open. Life can be busy. With so much going on it can be hard to see projects through from start to finish in one day. For instance, say you are planting new Foxgloves or Sunflowers in your backyard garden, when all of a sudden your spouse, child or neighbor needs your help. You think you will be back outside to garden in a few minutes, so you leave your gardening fork on the ground. This creates a recipe for disaster for anyone who has a pet that loves playing outdoors. In a matter of minutes your pet could very well be running around outside and step on that gardening fork causing them to injure themself!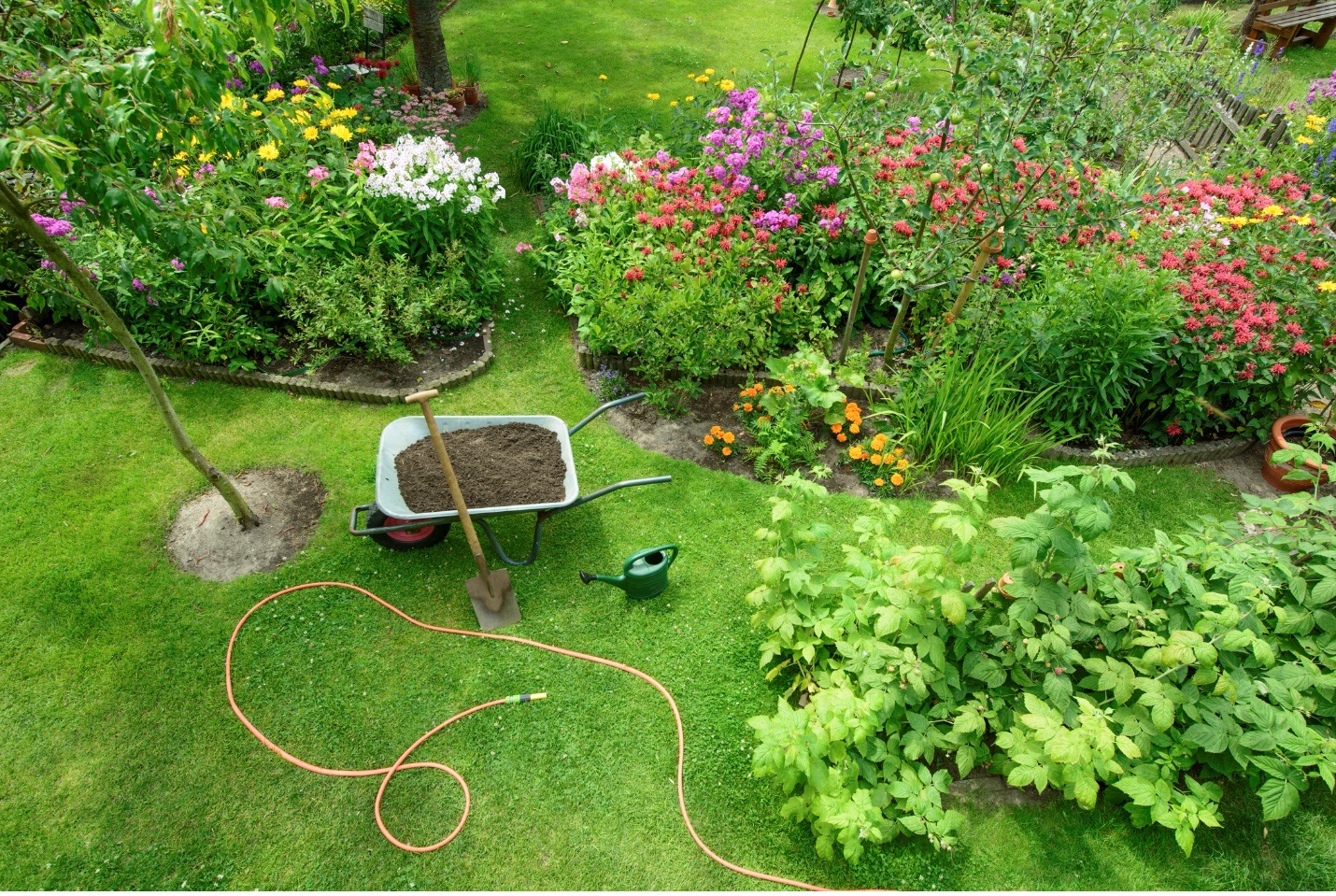 Luckily, the answer to this dilemma is quite simple. Put away all tools and toys that are laying in your backyard, whenever you leave it. One handy, practical, and safe way to properly store all your gardening and lawn tools is in a high quality Stoltzfus Garden Shed. Our sheds are entirely customizable, multi-purpose, and are a great way to store outdoor tools and items in a safe way. Utilizing a garden shed will allow you and your pet to run around your backyard, play fetch, etc., in an environment free from hazards.
2. Provide Food, Water, and Ample Shade
Another tip for making sure your backyard is pet friendly is to make sure your pet has plenty of food, water, and shade at all times when outdoors. Let's face it, sometimes we get distracted especially when we are outside. We might be well invested into a game of touch football with our family, or working on an outdoor home project. During this time, our pets could be hungry, thirsty, or hot. The only way they can tell us this is through barking. Sometimes we may accidentally think that our dog is barking at wildlife or something they heard, as opposed to it being a sign that they need food, water, or a break from the scorching heat.
Whenever your pet is outside, ensure that they have a designated space for fresh water and food, regardless of the time of year. It can be helpful to have an additional food and water bowl that you leave outside at all times. Making sure your pet has these essentials will ensure that they get the right amount of nutrients they need, while they are running around and being active.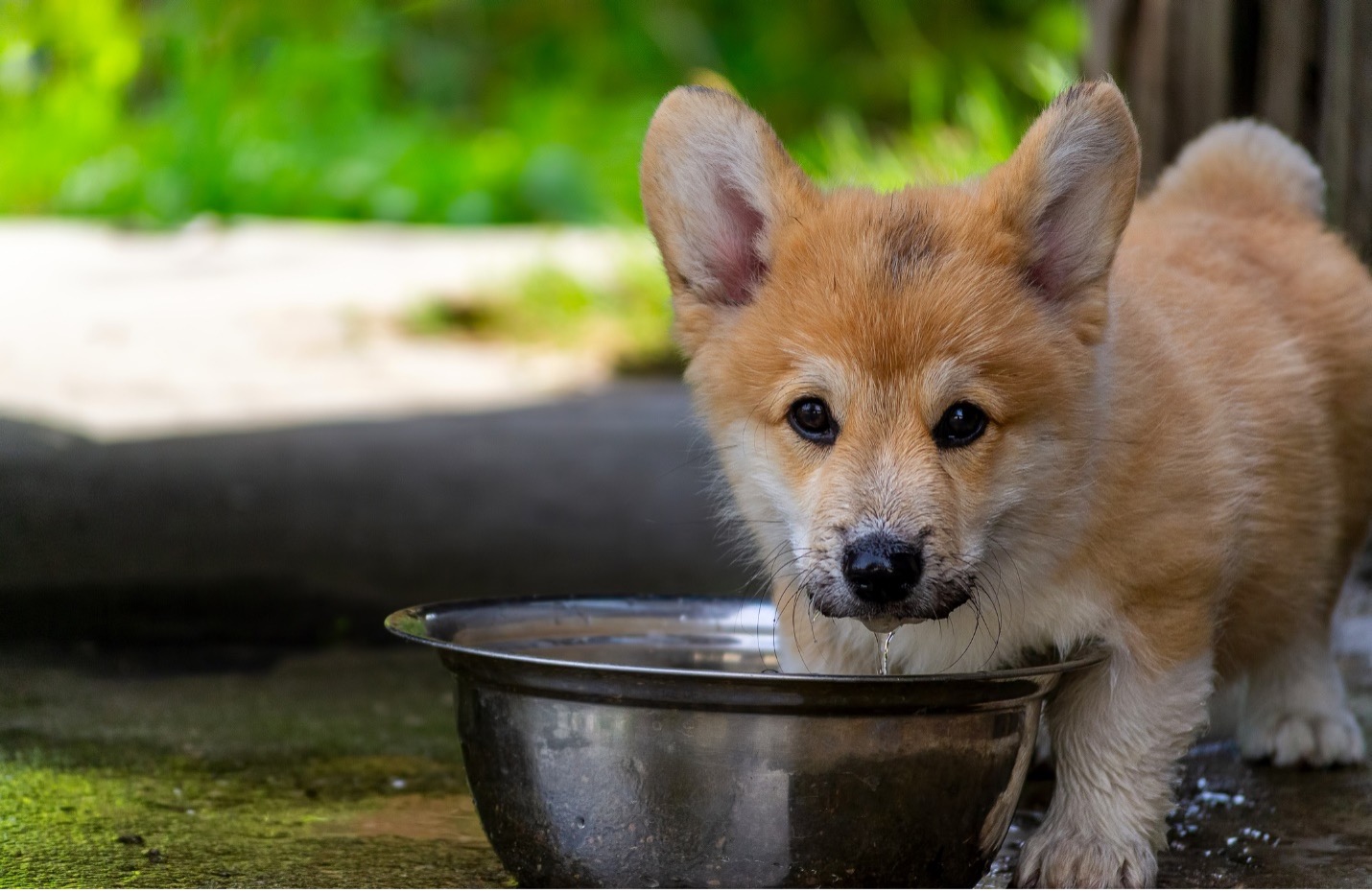 As for proper backyard shade, if you already have a pergola or similar outdoor structure, a stylish way to incorporate more shade for your family and pet while outdoors is by adding one of our EZShade Canopy Systems to your existing structure. With the manually controlled canopy glides, you will be able to effortlessly have the much needed shade you or your furry friend needs on warm and sunny days. If you have the budget and are thinking about getting a new shaded outdoor structure, then check out our outdoor living structures to see which option is right for you, your family, and your pet! In addition to structures, one of the best natural ways your furry friend can relax in shade is under trees. Therefore, if your backyard has trees, make sure you allow your dog the ability to move under them.
3. Proper Pool Safety
Although summer is over, pool dangers are still at the top of the list when it comes to backyard pet safety concerns. After all, a 2021 Halifax Humane Society report states that 5,000 pets die every year in backyard pools from drowning! Hence, always being reminded of proper pool safety is never a bad thing.
With winter fast approaching, you want to make sure you clean your pool, lower the water level, empty the chemical feeder, and put your pool cover on, among other winter pool maintenance procedures to perform. Just because it's winter doesn't mean that you can turn a blind eye to pool dangers. For example, if you have an inground pool and it's covered for the winter, your pet might mistake the cover for solid ground. This could cause them to fall in and get hurt, or even drown! Moreover, if your dog gets in your pool in the winter and there is still water in it, then they are at risk of hypothermia.
Regardless of the time of year, always make sure to pick up your pool equipment and toys. It's never a good idea to leave around tube floats, water guns, pool cleaner, etc. As they can be choking hazards and potentially toxic to your furry friend. Make sure you keep them locked away in a safe location. Our pool house storage shed options are perfect for storing your pooling equipment all year round. With so many different styles, you will have your own unique touch that adds value to your property, while keeping your furry friend away from pool hazards.

On top of putting away pool equipment, you can make sure your furry friend is well protected from pool dangers at all times by fencing off your pool. If you don't have a fenced in pool, then you should try to always keep an eye on your pet while they are in your backyard. Lastly, it never is a bad idea to teach your pet how to swim, especially if they are younger in age.
4. Have Proper Pet First-Aid Supplies on Hand
Let's be honest, no matter how hard we try, pets are bound to get hurt at some point while outdoors in the backyard. It could be a minor bee sting or as scary as a broken bone. With that said, it's helpful to have pet safety supplies on hand in case of an emergency.
You might wish to do this by creating a pet first-aid kit to keep near or out in your backyard in case of an emergency. Within the pet first-aid kit, you should have bandages, gauzes, scissors, and an antibiotic spray or ointment. These will be useful if your pet gets a small cut while playing. You might also wish to include a thermometer, so you can easily check your pet's temperature if you feel that they are excessively lethargic. Lastly, we all know how painful and common splinters can be, so keeping tweezers in your kit is always a good idea.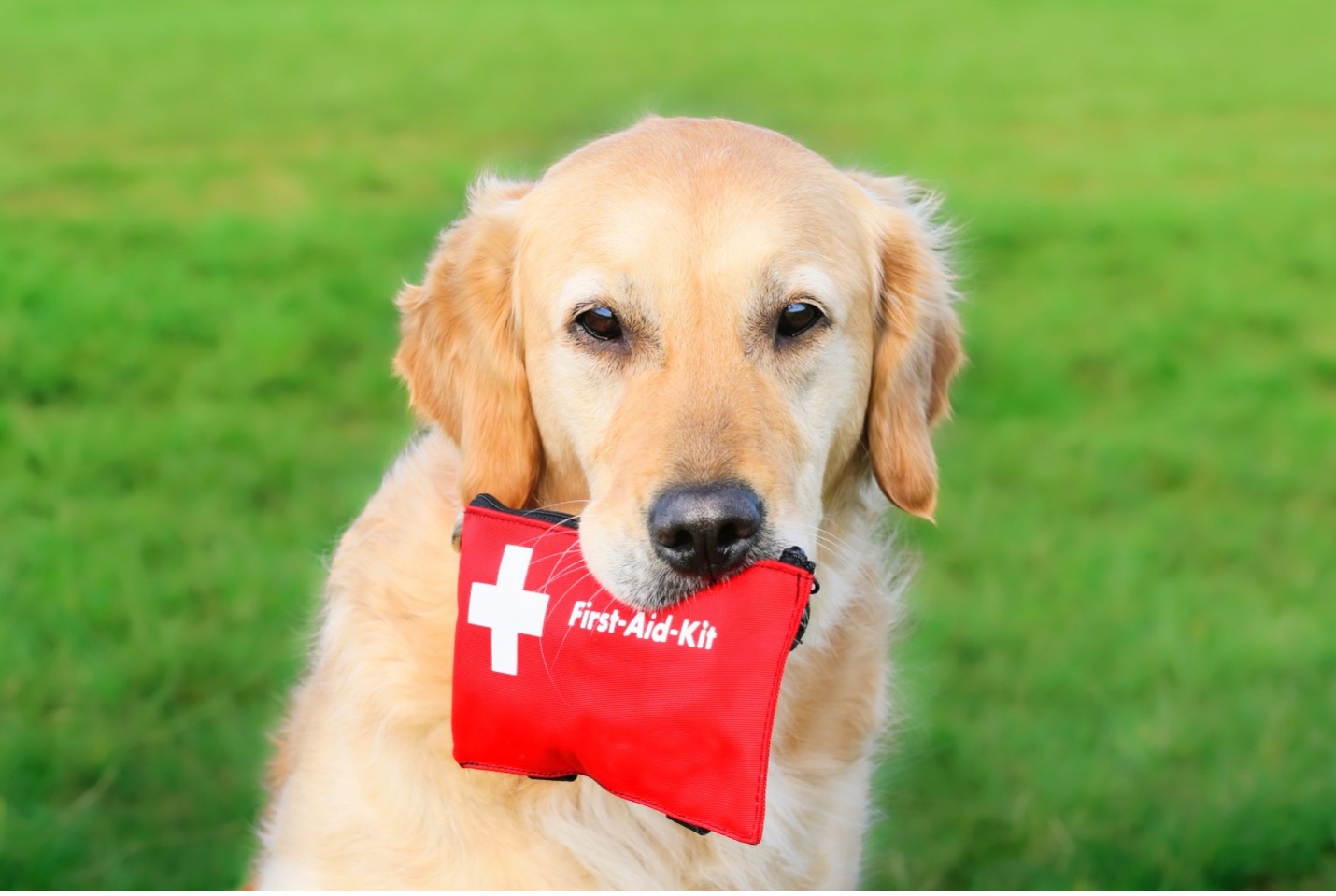 If your furry friend tends to be outdoors constantly, is older, or is injury prone, then you might want to look into pet insurance. Pet insurance allows your pet to get the best care possible if certain illnesses or injuries occur, while protecting your wallet. Not only are regular vet bills expensive, but when it comes to emergencies, it can add up even more! Pet insurance is beneficial in both instances–regular checkups or if you can't afford the vet because of their high emergency costs. It's a handy alternative that should be considered in your pet first first-aid kit so you and your pet can continue to play as often in the outdoors as you'd like with peace of mind.
5. Consider a Dog Kennel
One last way to help make your backyard more pet friendly, particularly if you have a dog, is to consider getting a dog kennel. We all know that sometimes our pets want to stay outside forever, but we don't have the time to supervise them to do so. Not to worry because dog kennels allow our furry friends to have ample space to move around both indoors and outdoors, in a confined environment. Your furry friend will be able to run around in the spacious outdoor section or enjoy the essence of nature, for as long as they please. Similarly, they might choose to unwind in their own luxurious, cool, and private quarters inside the kennel.
Dog kennels also help to keep our four legged friends safe by providing supreme protection. This is because most dog kennels are fenced off, so no other pets or wild animals will be able to enter on their own. At the same time, your dog won't be able to run away when you are not looking. Best of all, our dog kennels come in many different sizes and are customizable to fill the needs of your pet!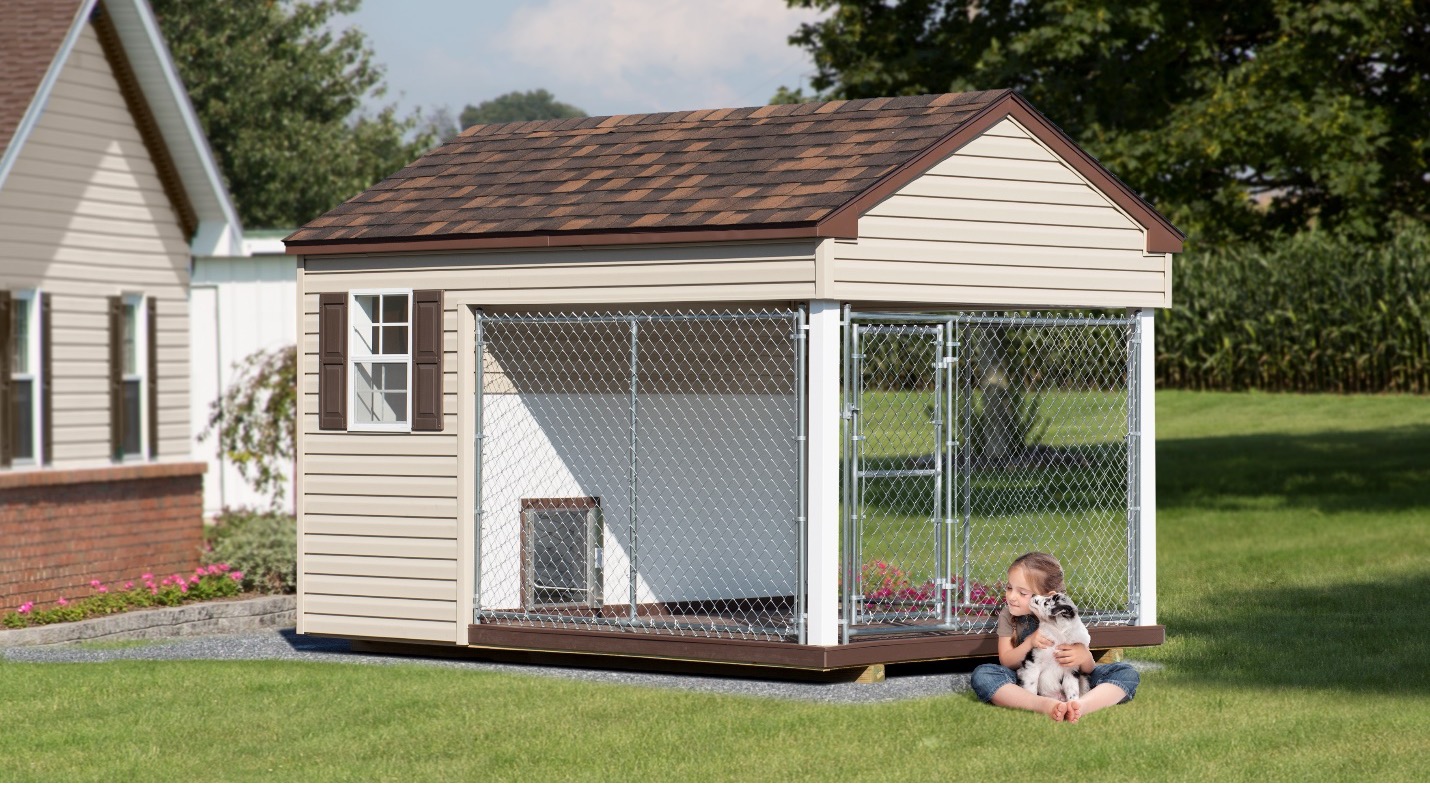 At first, making your backyard more pet friendly might seem like a complicated and daunting task. However, considering and following these backyard tips will quickly and almost effortlessly turn your backyard into one of the safest places for your pet to play. After all, our pets are part of nature and deserve to be able to roam around freely in the great outdoors!
Share This Post: