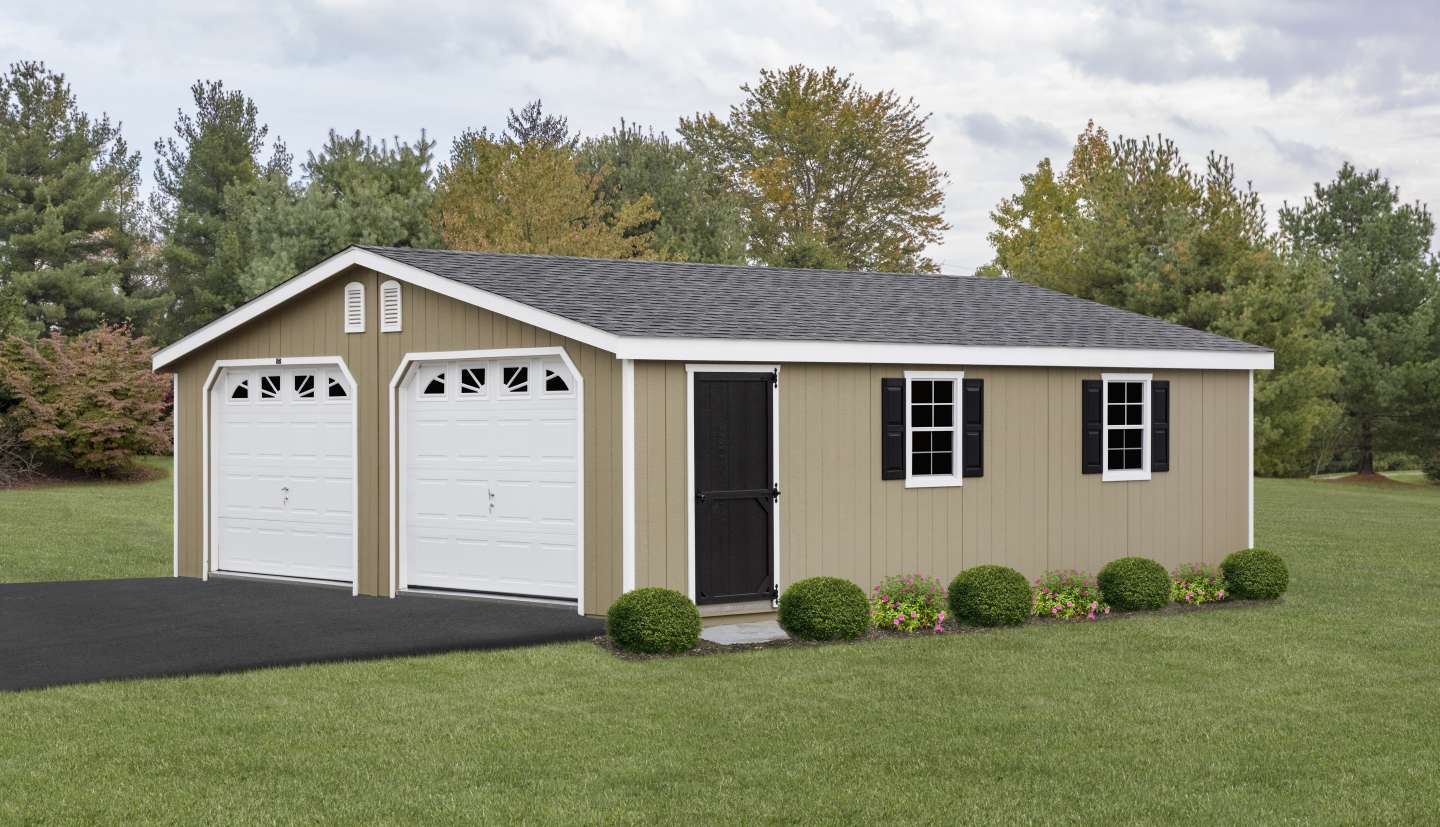 One-Story Garage vs. Two-Story Structures: Which is Better?
Thinking of building a new garage structure on your property? This is a great way to add some much-needed storage to your home. The good news is there are plenty of prefabricated garage structures that can help you easily add a garage to your home with relative ease.
With the right company, you will find there is no shortage of different types of garage buildings available. However, not all garages are created equal and different homeowners are going to have different needs for their new structure.  This is why one of the biggest questions homeowners typically have about adding this type of building to their home is: Should I build a one-story or two-story building on my property?
There are benefits to both a one-story structure as well as a two-story one, and the right option depends on what you are looking for as a homeowner. Let's take a look at the comparison between these two types of buildings so you can make a decision that works for you and your family.
What Are the Pros and Cons of a One-Story Garage?
A traditional one-story garage can be a functional addition to any property and one that comes with plenty of benefits. Here are some of the benefits of adding a one-story garage to your property.
1.    Provides Coverage with Minimal Impact
With a one-story garage, you can give your property covered parking for vehicles, lawn equipment, and more, with some additional storage space. The great thing about a one-story garage is that you can get this type of coverage in a more cost-effective package and with a structure that will have a relatively low impact on your property.
This means if you don't want to block your view or impact trees on your property, you can find the options you need without creating a building that is too tall. Many people with ranch homes also prefer look of a one-story structure that matches their existing home's aesthetic.
2.    Additional Storage Space with Lower Costs
Alot of homes today need more storage space. Whether you need space for holiday decorations, parking, lawn equipment or anything in between—a new building meant for storage can be a great addition to any property.
However, if you are planning on heating or cooling that building, then it can mean more utility costs, in addition to the cost of the structure itself. One-story structures are easy to heat and cool and can be more cost-effective on your bottom line.
3.  It Frees Up Rooms in Your Home
Many people will add a garage to their property for storage or covered parking. However, this isn't the only way to utilize this type of structure. If you are running out of room in your home and want a workshop, storage room, project haven or anything in between—a garage can be just what you need to free up some extra space inside your home making the most out of the existing space. Freeing up room in this way with a simple one-story garage will help make your property feel bigger than ever.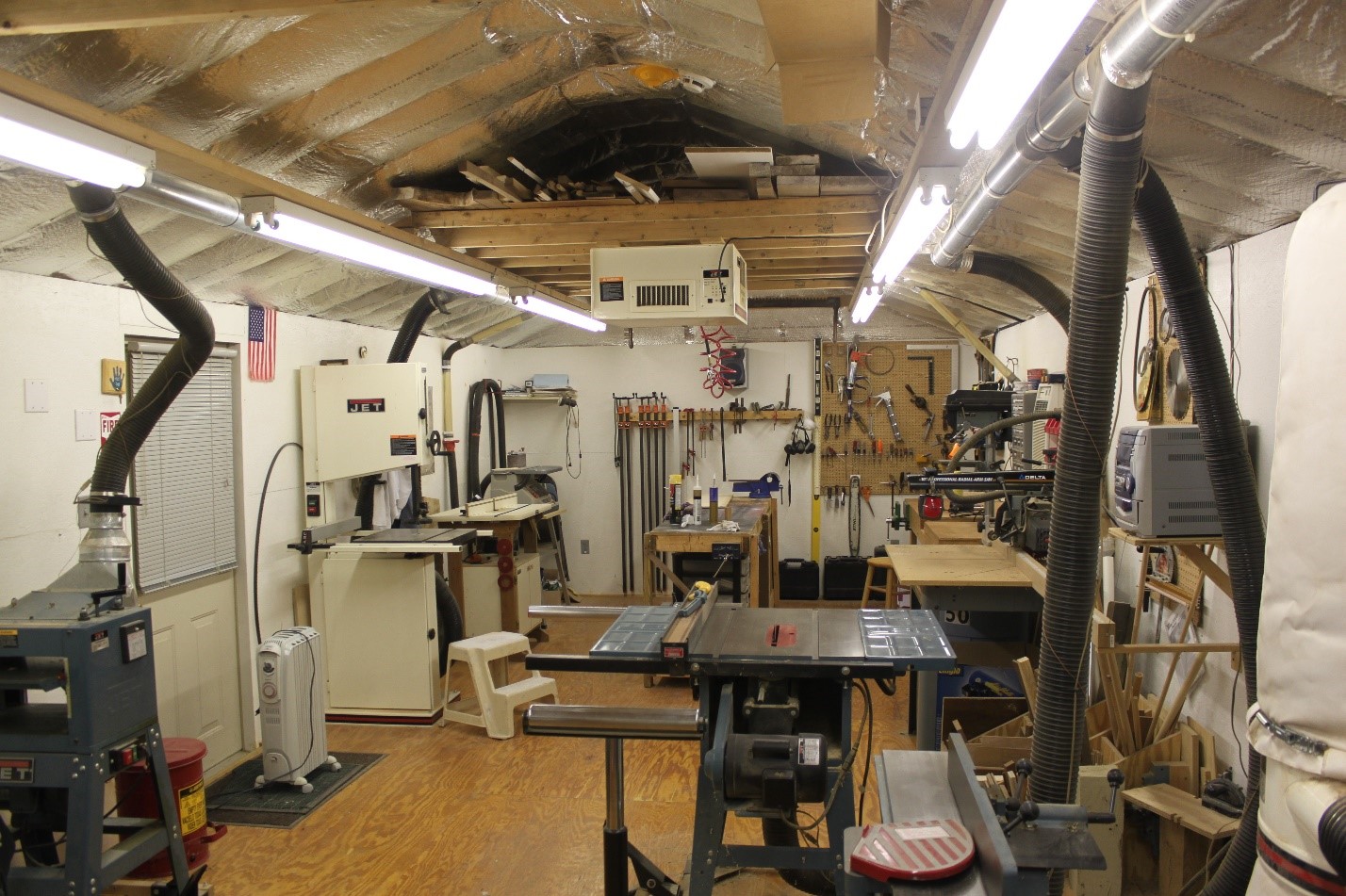 4.  Are There Cons of a One-Story Garage?
There are plenty of perks associated with one-story garages, but there can be a few drawbacks, depending on what it is that you are looking for in your new structure. Here are some potential drawbacks of going with a single-story building:
Not as much storage with only one story.
Limited options on adding living or workspace.
Smaller overall footprint with fewer design options.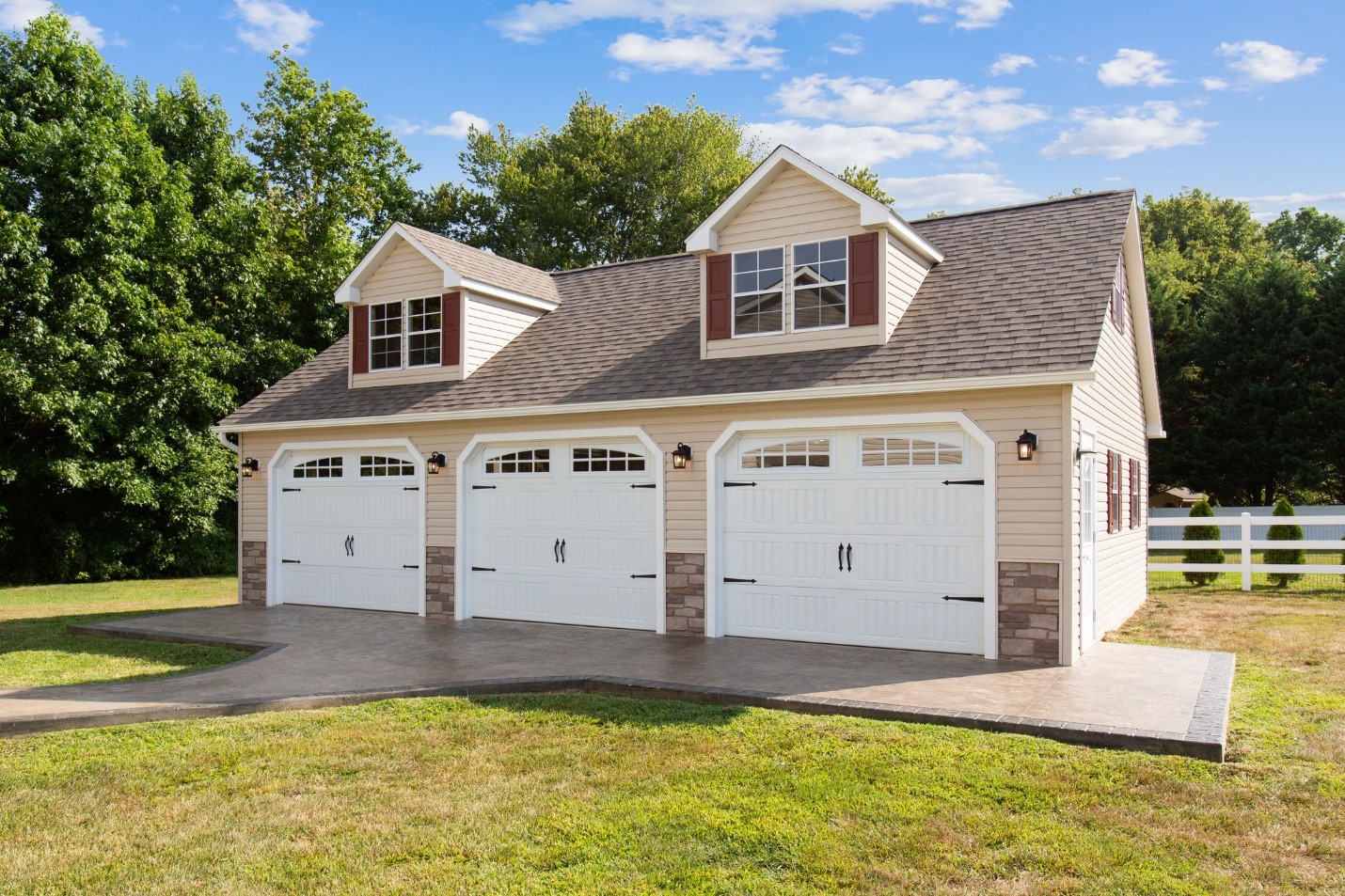 What Are the Pros and Cons of a Two-Story Garage?
A larger two-story garage can be a functional addition to any property and one that comes with a lot of benefits. Here are some of the top pros of adding a one-story garage to your property.
5.  Can Serve as Both Storage and Living Spaces
One of the primary reasons that homeowners ultimately choose a two-story garage is because it can be a multi-functional space for the home. It is easier to make two-story garages for both storage and living spaces. Many people will add a second-story office, man cave area, project room, or an additional lofted workspace.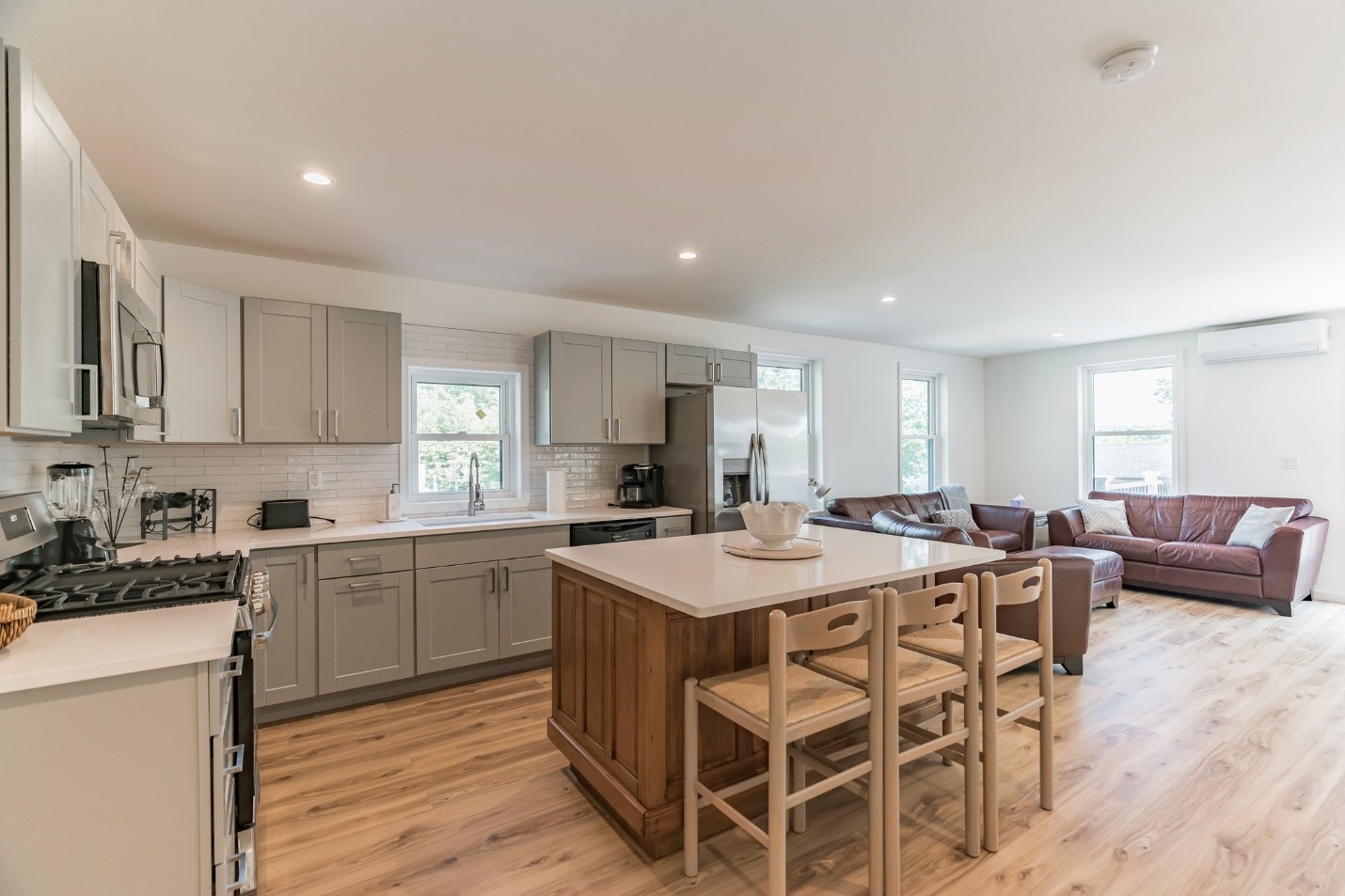 With so many additional possibilities encompassed within a two-story garage, it's easy to see why many property owners are interested in adding a larger structure like this to their property.
6.  Larger Storage Space with a Smaller Footprint
Most people consider garages for one reason: storage. However, not every home has a lot of room to build an entire large storage compound. This is why two-story garages are such a great option. The garage can take up the same physical footprint on the property but due to the taller height, can add much more space.
Whether you want to add a lofted attic space or an additional storage room, there are plenty of options to double the storage capacity by choosing a two-story structure.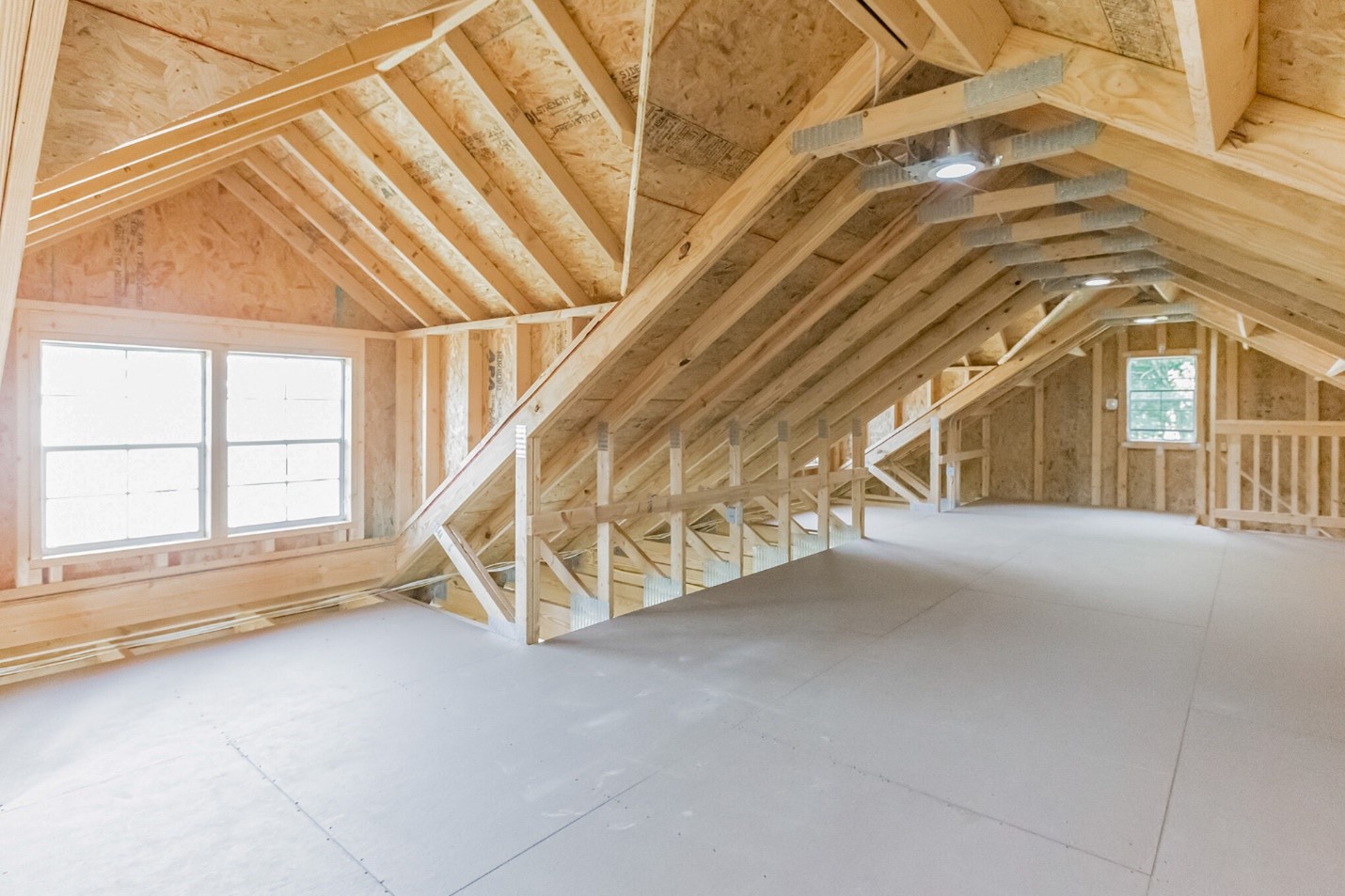 7.   It Frees Up Rooms in Your Home
If you need an extra room in your home, such as a home office space, but just can't figure out how to make it work in your current home, then a two-story garage can be a much more practical solution than finding a new home or building an addition. Two-story garages can make sure that you have room for this type of extra space in your home all while adding parking or storage.
With separate home office space, your three-bedroom home can be a three-bedroom as you make your existing home a more functional space for your family.
8.    Are There Cons of a Two-Story Garage?
There are plenty of perks associated with two-story garages, but it doesn't mean there aren't a few potential setbacks. Here are some of the cons that can come with choosing a two-story garage.
Higher costs with creating a larger structure.
More expensive utility costs.
Potential challenges with zoning.
How to Choose the Right Garage for Your Property
If you are still trying to decide between adding a one-story or two-story structure to your property, then it's important to take the time to ask yourself a few questions about what type of garage would best suit you. Here are some great questions to get you started.
What type of space do I need in my home?
How much storage am I looking for?
Is covered parking a priority for me?
What type of room in my home do I need to free up?
Do I need a space that is climate controlled?
Do I have any restrictions on the size or height of my structure?
What type of permits will I need for this garage?
Here at Stoltzfus Structures, we know that the "perfect" garage structure all comes down to what you and your family need. This is why we offer a variety of garage styles and designs in both one-story and two-story designs.
No matter what type of garage you choose, you can always rest easy knowing that our structures are created with the highest-quality materials and backed by our industry-leading guarantee, so you can enjoy all of the benefits of a new garage in your home without any extra worry. Now all you need to do is decide which of our durable structures is the right one for your home.
Shop for our Garages – CLICK HERE
Share This Post: